YouTube shooter told family she 'hated' company
A woman suspected of shooting three people at YouTube headquarters before killing herself "hated' the company because it had stopped paying her for videos she posted on the platform, her father said late on Tuesday.
San Bruno police identified the suspect as Nasim Aghdam of southern California.
YouTube had "stopped everything," and "she was angry," her father Ismail Aghdam said from his San Diego home in a telephone interview with the Bay Area News Group.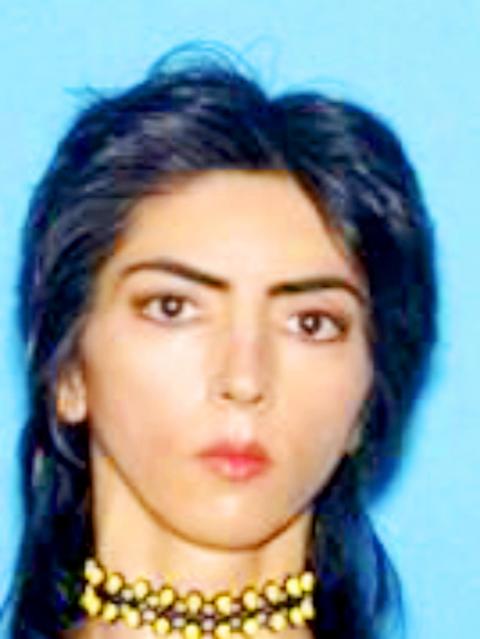 Nasim Aghdam is pictured in an undated photograph provided by the San Bruno Police Department.
Photo: AP
People who post on YouTube can receive money from advertisements that accompany their videos, but the company "de-monetizes" some channels for reasons including inappropriate material or having fewer than 1,000 subscribers.
Ismail Aghdam said he had reported his daughter missing on Monday after she did not answer her telephone for two days.
He said the family received a call from Mountain View Police at about 2am on Tuesday saying they found Nasim Aghdam sleeping in a car.
He said he warned them she might be headed to YouTube because she "hated" the company.
Mountain View Police spokeswoman Katie Nelson confirmed officers located a woman by the same name asleep in a vehicle in a Mountain View parking lot on Tuesday morning.
Nelson said the woman declined to answer further questions, but the police spokeswoman did not respond to a question about whether police were warned Nasim Aghdam might go to YouTube.
Authorities earlier on Tuesday said that the shooting was being investigated as a domestic dispute.
Terrified employees huddled inside, calling 911, as police officers and federal agents swarmed the company's suburban campus sandwiched between two interstate freeways in the San Francisco Bay area of San Bruno, California.
YouTube employee Dianna Arnspiger said she was on the building's second floor when she heard gunshots, ran to a window and saw the shooter on a patio outside.
She said the woman wore glasses and a scarf, and was using a "big, huge pistol."
"It was a woman and she was firing her gun, and I just said: 'Shooter,' and everybody started running," Arnspiger said.
She and others hid in a conference room for an hour while another employee repeatedly called 911 for updates.
"It was terrifying," she said.
A 36-year-old man was in critical condition, a 32-year-old woman was in serious condition and a 27-year-old woman was in fair condition, a spokesman for San Francisco General Hospital said.
Witnesses described terror before police officers arrived and discovered a victim near a front door and then found the shooter several minutes later with what appeared to be a self-inflicted gunshot wound, San Bruno Police Chief Ed Barberini said.
He said two additional gunshot victims were found at an adjacent business minutes later.
The White House said US President Donald Trump was briefed on the shooting and that officials were monitoring developments.
Comments will be moderated. Keep comments relevant to the article. Remarks containing abusive and obscene language, personal attacks of any kind or promotion will be removed and the user banned. Final decision will be at the discretion of the Taipei Times.