MAC, others working to win release of detained Taiwanese democracy advocate
The Presidential Office yesterday said that the Mainland Affairs Council (MAC) and other government agencies are doing all they can to win the release of Lee Ming-che (李明哲), a human rights and democracy advocate detained in China.
Lee, a former Democratic Progressive Party worker and now a staff member at Wenshan Community College in Taipei, went missing after entering China via Macau on Sunday last week, a trip he took to help arrange medical treatment for his mother-in-law.
Lee is a "clear thinking" staff member with an interest in democracy and human rights issues, college president Cheng Hsiu-chuan (鄭秀娟) said.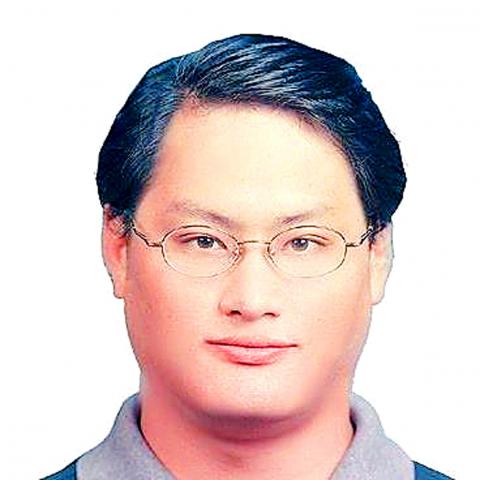 Wenshan Community College staff member and human rights advocate Lee Ming-che is pictured in an undated identity photograph.
Photo courtesy of Lee Ming-che's family
Cheng said that Lee often shared information online with friends in China about Taiwan's transition to democracy.
Lee's wife, Lee Ching-yu (李淨瑜), yesterday said that she had been informed by Chinese security authorities late on Monday night that her husband had been detained.
In a brief statement issued to the media, she said she was worried that her husband might not have enough money with him to obtain food or medicine for his high blood pressure.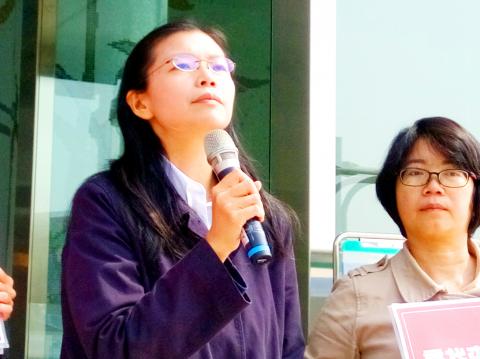 Lee Ching-yu, wife of human rights advocate Lee Ming-che, who has been detained in China, talks to reporters in Taipei yesterday.
Photo: CNA
"I have asked the Straits Exchange Foundation to forward medicine and money to him," she said.
She urged China to let her know what charges her husband is facing and to allow her and other family members to visit him.
Asked if the Presidential Office had any new information on Lee Ming-che's whereabouts, spokesman Alex Huang (黃重諺) said: "The information we should have, we have had all along."
The council is tasked with helping to secure Lee Ming-che's release, Huang said.
"The fact that Lee Ming-che has gone missing once again raises serious questions about the safety of people working with civil society in China," Amnesty International East Asia director Nicholas Bequelin said on Friday.
Comments will be moderated. Keep comments relevant to the article. Remarks containing abusive and obscene language, personal attacks of any kind or promotion will be removed and the user banned. Final decision will be at the discretion of the Taipei Times.