Defense mission director removed
The Ministry of National Defense confirmed yesterday that Army Major General Li Hsien-sheng (黎賢聖), who was the director in charge of Taiwan's defense mission in the US, has been removed from his post after he failed lie-detector tests in May.
It has been reported that Li made "unauthorized contacts" in the US.
The removal of Li from his post has raised alarm bells because the defense mission, which has an office in Washington, is responsible for the air force's purchase of upgrades to its F-16A/B jets, procurement and upgrading of the US long-range early-warning radar system and other arms deals, as well as conducting dialogue on Taiwan-US strategic military planning.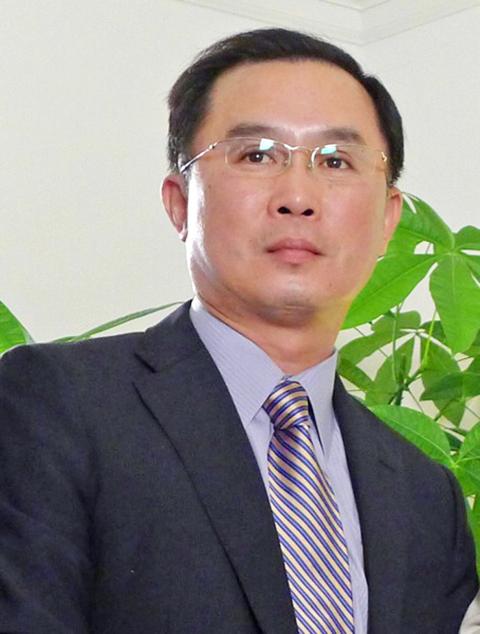 Li Hsien-sheng.
Photo: CNA
As such, experts said the mission has access to highly classified information and military intelligence, and has high-level contact with the US Department of Defense. Therefore, the removal of Li from his post after failing a lie-detector test is of great concern in military and national security circles.
Li's situation has also raised eyebrows because he was a trusted aide of former minister of national defense Kao Hua-chu (高華柱), and had access to sensitive information on Taiwan-US military exchanges and arms programs.
Ministry spokesman Major General David Lo (羅紹和) said yesterday Li was replaced as head of the mission by navy Rear Admiral Yang Ta-wei (楊大偉) and that Li is now back in Taiwan serving at the Army Command Headquarters.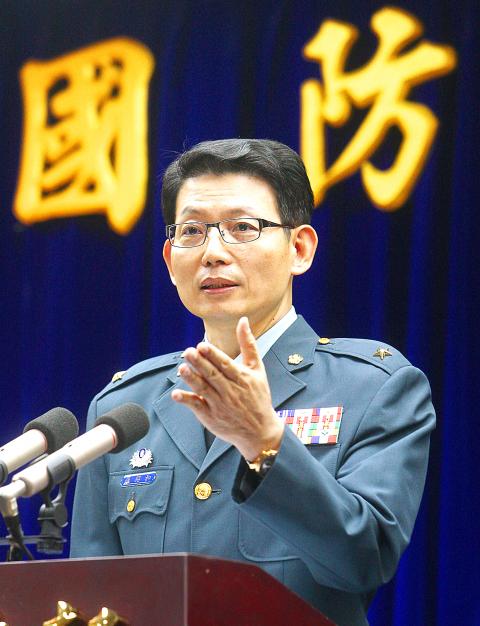 Ministry of National Defense spokesman Major General David Lo speaks at a press conference in Taipei yesterday about an investigation into former military representative to the US Li Hsien-sheng.
Photo: CNA
These are troubled times for the defense mission, as it has had four directors within the past five years, with Li being the latest casualty.
Former director Chen Ching-chung (陳敬忠) was investigated for unauthorized use of funds for intelligence operations and charged with corruption in 2010.
Other Taiwanese military officials at the mission have been dismissed for being involved in bribery scandals and having "suspicious contacts" with arms dealers.
The lie-detector tests are administered to staff stationed overseas to check if a subject has had contact with "inappropriate people," such as Chinese nationals and foreign spies.
Lo said the questions administered during the polygraphs were classified and no details can be divulged.
"The ministry is conducting a further investigation into this matter. Li is facing up to the situation in a calm, straightforward manner. He wants to prove that he has not done anything to let down his country," Lo said.
He said that failing the test does not mean Li lied, because the results could be affected by other factors, such as physical or mental condition, medication and fatigue after flying back to Taiwan.
Comments will be moderated. Keep comments relevant to the article. Remarks containing abusive and obscene language, personal attacks of any kind or promotion will be removed and the user banned. Final decision will be at the discretion of the Taipei Times.