Mother, brother of US singer shot dead
The mother and brother of Oscar-winning actress and chart-topping singer Jennifer Hudson have been found shot dead at the family's Chicago home, Hudson's publicist and authorities said.
A Chicago police department spokesman said the murders appeared to be the result of a domestic incident, but would not identify the victims.
Hudson's personal publicist Lisa Kasteler confirmed that the victims were Hudson's mother, Darnell Donnerson, 57, and her brother, Jason Hudson, 29.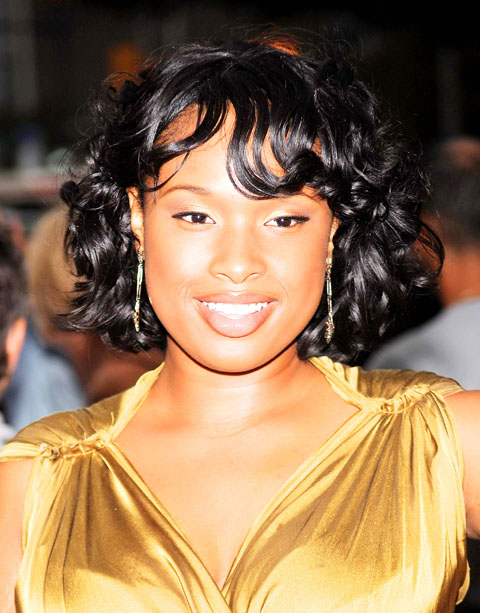 Jennifer Hudson attends a gala screening of The Secret Life Of Bees during the Toronto International Film Festival in Toronto on Sept. 5.
PHOTO: AP
Donnerson suffered a gunshot wound to the head. Hudson was shot in the chest, according to the Cook County Examiner's Office. There were no signs of forced entry to the home, according to Joseph Patterson, deputy chief of patrol of the Chicago Police.
Neighbors reported hearing gunshots at Donnerson's home in the gritty Englewood neighborhood on the city's South Side between 8am and 9am on Friday, but no one raised the alarm until around 3pm, authorities said.
It was Julia Hudson who made the gruesome discovery after returning home from her day shift at a bus company.
The older sister of Jennifer Hudson summoned the police and also reportedly told them that her seven-year-old son was missing.
Authorities immediately issued an all-points bulletin for the missing boy, Julian King.
Police said the missing youngster might have been abducted from the home and could be in the company of William Balfour, a suspect in the double homicide, who should be considered armed and dangerous.
The bulletin said Balfour, 27, could be driving a Chevrolet Suburban truck. The truck was registered to Jason Hudson, the slain brother of the singer, records showed.
Neighbors and news reports identified Balfour as Julia Hudson's estranged husband and the step-father of her son.
On his MySpace page, Balfour described himself as a "proud parent" and played up his links to Jennifer Hudson.
"I might as well let you all know that Jennifer Hudson is my wife's sister. I'm proud of her and wish her nothing but the best in what she do. But don't hit me up asking about her, other than that it's on!" he wrote.
Balfour is on parole after serving six-and-a-half years for attempted murder. He also has a conviction for possession of a stolen vehicle. At one time he listed Donnerson's home as one of his previous addresses.
The Chicago Tribune newspaper reported the ex-con was taken into custody by police late on Friday while FOX News reported that Balfour was not cooperating with investigators and was not disclosing whether he knew the whereabouts of the seven-year-old boy.
However, Chicago police would not confirm these reports.
Jennifer Hudson was reported to be flying home to Chicago from Tampa, Florida.
The 27-year-old singer shot to nationwide fame on American Idol, the wildly popular television talent show. Last year, she earned an Oscar for supporting actress for her turn in Dreamgirls, alongside Beyonce and Jamie Foxx.
In recent weeks she has been promoting her latest film project, The Secret Life of Bees.
Hudson's MySpace page was flooded with messages of condolences and support.
Comments will be moderated. Keep comments relevant to the article. Remarks containing abusive and obscene language, personal attacks of any kind or promotion will be removed and the user banned. Final decision will be at the discretion of the Taipei Times.