CD reviews
25, Adele, XL/Columbia
Absence has a way of ossifying an idea and amplifying a legend. Those have been gifts for Adele, who has just returned after a break of almost five years with her third album, 25.
Her place in pop music held steady as she retreated from the spotlight, toward a more nourishing life that includes motherhood. And time has fixed the idea of Adele's sound, leaving a brightly blinking beacon for her to return to.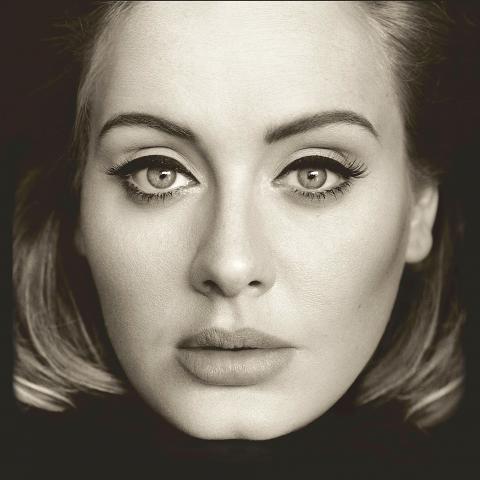 25, by Adele.
To that end, 25 manages to sound all of a piece, even as the songs veer from phenomenal to tepid. In places, everything comes together. Million Years Ago bursts with melodrama and perhaps has a quiet echo of Mariah Carey's My All amid the flamencoesque guitar.
Hello, the album opener, begins with melodramatic, earnest piano (as do several other songs), followed by an invitation: "Hello, it's me/ I was wondering if after all these years you'd like to meet."
This is Adele at her savviest: Hello functions as an extended hand to old fans and also a seeming chapter-closer on the relationship that defined 21, her last album.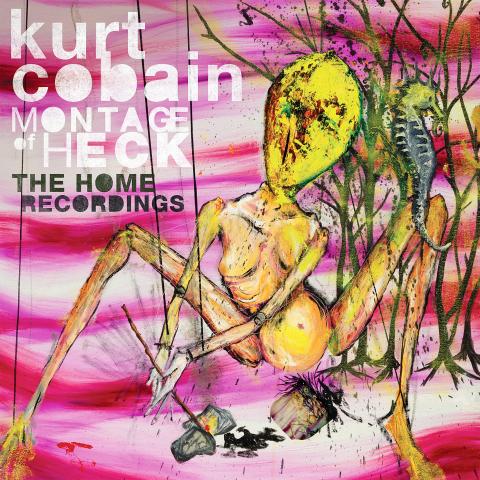 Montage of Heck: The Home Recordings, by Kurt Cobain.
And by midsong, she is also at her best: Even when she is singing at her most powerful — "Hello from the other siiiiiide, I must have called a thousand tiiiiiiimes" — she's never anything other than calm.
That is Adele's gift. On songs like I Miss You and Water Under the Bridge, she renders the most acute pain with severe clarity and composure. If her singing wasn't so loud, it would be tranquil. In places, on Hello and Million Years Ago, so total is her chill that she recalls a far less technically accomplished but even more steadfastly serene singer: Lana Del Rey.
Pop moves and mutates, but Adele more or less does not. Naming her albums for different ages in her life doesn't indicate radical changes from era to era, but rather reinforces the reassuringly slow march of time. Her music is like time-lapse photography of a busy street: Small parts move, but the structure of the whole picture remains essentially intact.
What sets her apart, though, are those steady parts: a gargantuan and smooth voice, deployed with casual control and a cathartic fluency with heartbreak.
On 25, she remains a plainly declarative singer (and songwriter — she has a writing credit on every song on this album). She's emphatically first-person and doesn't get belabored or obstructed by metaphor or concept. She also offers little in the way of emotional surprise: For Adele, distress is restorative. (The album closes with Sweetest Devotion, a blast of optimism so ecstatic and saccharine it threatens to upend the 40 minutes of anguish that preceded it.)
Where 21 made gestural concessions to contemporary pop music, 25 largely does not. It comes closest on Send My Love (to Your New Lover), which was produced by Max Martin and Shellback. They haven't varnished Adele, the way they have with so many before her. The song begins with a stray studio comment from Adele — "Just the guitar. OK, cool" — before about a minute of acoustic guitar and what sounds like hand-played percussion. This is Adele the pop refusenik, still intact.
But then the thickly layered harmony vocals and fuller arrangement arrive, faintly echoing the thunderous drop in I Knew You Were Trouble, by Taylor Swift, another singer whom Martin and Shellback have compressed for pop consumption and extruded new things from. There is a Swiftian moment, too, on the song's chorus, when she sings "lover" like a cheerful taunt. — usually Adele's message is one of shared melancholy; it's refreshing to hear her sass. (It's also more in line with her off-record persona; she exudes off-the-cuff charm. At a taping for a television special at Radio City Music Hall on Tuesday night, she was chipper and affectionately profane, joking about kicking off her shoes and commenting that since she had to have her nails removed so she could play guitar, she had "potato fingers.")
At the beginning of the pre-chorus, Adele sings, almost offhandedly, "Look don't get me wrong I know/ There is a tomorrow," holding the last syllable out until it decays. It's a palpable gear shift, a form of singing that's as confident in attitude as in acuity, and it enlivens this song to something like a masterpiece. Mars and his pals have extracted some new vim from Adele. For this, they should get a MacArthur grant, or an MBE from the Queen. All together, they have made a mold-breaking song, one that's even bigger than the legend.
— Jon Caramanica, NY Times News Service
Montage of Heck: The Home Recordings, Kurt Cobain, Universal Music
There are a few lines about Kurt Cobain in Strange Tools, an enlightening new book by the philosopher and cognitive scientist Alva Noe about what art can teach us about ourselves.
He's reacting to an earlier opinion about Cobain's band Nirvana written by Roger Scruton, the conservative English philosopher of aesthetics. Scruton argued that the group represents a vanishing point in the pop era, where "the audience does not listen to the music, but through it, to the performers" because, he said, performers like Cobain are shaman-like, and there is not much musical material to listen to, and what there is tends to be crude or simple.
Noe — born only three years before Cobain, as opposed to Scruton, who's a generation older — comes at it from another angle. He seems fine with Nirvana; there are just certain things he doesn't expect from pop heroes.
"These artists aren't in the close listening business," Noe said. Pop is about spectacle, exhibition, fandom, he explains; "it isn't about the music."
I disagree in general, but let's talk about Nirvana in particular. It had a defined group sound. Cobain had his own favorite traditional musical grammar, and had worked out a way to make his voice, with a salted-dough squashiness and asperity, melt into the cracks of his songs. Imperfect gestures and howls and feedback can be organized into musical material that is not necessarily simple at all; he knew this.
But regarding Montage of Heck, the new album of Cobain's solo home-recording scraps, Noe might be at least half right.
It's a collection of bits that sound variously like fun and art and practice, some of which were used in the soundtrack of the recent HBO documentary of the same title by the filmmaker Brett Morgen. There are two editions of the album: standard, with 13 tracks, and deluxe, with 31. There is no reason to bother with the short version. This is for completists. Delimiting completism makes no sense.
Of some interest: an authentically personal version of the Beatles' And I Love Her, and a few run-throughs of songs that Nirvana later recorded, including a semi-engaged Been a Son. But there are also shapeless minutes of Cobain singing absent-mindedly, or with a comically low or high or screaming voice over repeated riffs, or playing with delay and wah-wah pedals. There are doodley sound collages and spoken-word pieces, funny or acerbic or alarming, that might give you a little window on his personality and process, but don't teach us anything particularly new about him. Close listening doesn't really help.
Yet, in one way, Montage of Heck is about the music. This is probably private-private music, but Cobain paid close attention to public-private music: rough, low-fidelity four-track recordings, the kind of thing made in the late '80s by Daniel Johnston, Sebadoh, the Frogs and others. It's not impossible to imagine him releasing a solo album somewhat like this, if he were contractually able to. But it would almost certainly be much, much better.
— Ben Ratliff, NY Times News Service
Comments will be moderated. Keep comments relevant to the article. Remarks containing abusive and obscene language, personal attacks of any kind or promotion will be removed and the user banned. Final decision will be at the discretion of the Taipei Times.