CD reviews
Storyteller
Carrie Underwood
19/Arista Nashville
StorytellerbyCarrie Underwood
In recent years, the two poles of female country music could be neatly distilled to Taylor Swift and Miranda Lambert. Swift brought youthful, diaristic intensity to the genre, before leaving it behind to be the world's pre-eminent pop star. Lambert championed for country's scrappier side, preserving traditionalist aesthetics while overlaying them with pugnacious feminist storytelling.
It is not quite an insult to say that Carrie Underwood could reasonably play the Broadway version of either of those singers. At the country vocal Olympics, she's a gold medalist. She had a victorious turn scream-singing on American Idol and has extended it into a victorious scream-singing career in Nashville, in which she has sold approximately 15 million albums, been inducted into the Grand Ole Opry and acted as the longtime co-host (with Brad Paisley) of the Country Music Association Awards.
All she's missing is the one thing Swift and Lambert have down cold: a fixed identity.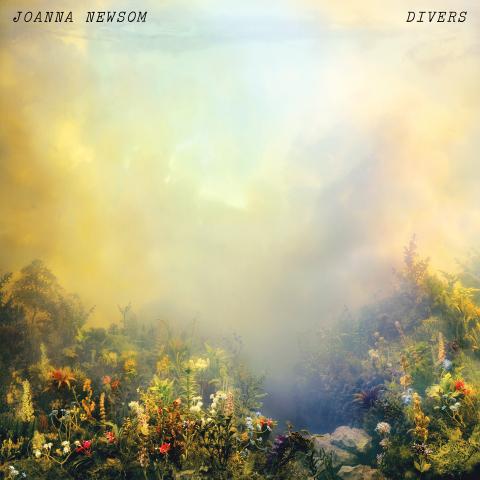 Diversby Joanna Newsom
Storyteller is her fifth album, and even though a decade has passed since her debut, Underwood is still preoccupied with power, not texture or finesse. She largely picks songs that serve as launch platforms for her ballistic-missile voice, but they don't cohere into a whole identity. Her voice is pure, lean, potent — it doesn't have multiple settings. By tone alone, it can be difficult to divine when she's ecstatic, or aggrieved, or wretched.
That means Underwood sings with equal intensity on the insipid Heartbeat and The Girl You Think I Am, an unrelentingly treacly song about being daddy's little girl, as on the breathy, sly Relapse, about falling back into old habits. She calls her lover, in quick succession, "time that I'm wasting," "some wine that I'm tasting" and "a high that I'm chasing," in a voice that recalls Lita Ford more than any country singer.
If Underwood has developed a thematic specialty, it's the woman-done-wrong anthem. The ones on this album are some of the better songs here. Dirty Laundry finds her catching her man in lies, and Church Bells is a worthy addition to country's proud line of songs about domestic violence:
Everyone thought they were Ken and Barbie
But Ken was always getting way too drunk
Saturday night after a few too many
He came home ready to fight
And all his money could never save Jenny
From the devil living in his eyes
It was all bruises covered in makeup, dark sunglasses
And that next morning sitting in the back pew
Praying with the Baptists
Although the song is elegantly structured and technically impressive, it still lacks bite or pulp. It's tough not to wonder what Lambert might have done with it.
— JON CARAMANICA, NY Times News Service
Divers
Joanna Newsom
Drag City
Why Divers as an album title? Because its lyrics contain diving as a metaphor for love and moving through time. Maybe, also, because that is the Middle English spelling of diverse, a word that hints at the multiplicity in Joanna Newsom's work. She plays the harp using polyrhythms; the sound of her music reflects the serious singer-songwriter folk-pop of the 1970s, American folk traditions, art song and operetta. Her voice is a wild bunch of tonal shadings, and her compositions tend to move through several strains. And maybe, also, "Divers" because this rather brilliant record is heaving you into the deep end. You might as well go headfirst.
This is Newsom's first album in five years. It's heavy in meaning but more manageable in form than Have One on Me, her triple album from 2010, which was full of tracks pushing past six or seven minutes. The average length here is about four, and that helps. Almost nothing in the way this music is composed, produced (by Newsom and Noah Georgeson) or recorded (by Steve Albini and Georgeson) seems incidental or accidental. You almost want to hold the whole thing still, flatten it out and study it.
Here, Newsom's narrator is preoccupied with thoughts of birth, aging and death, and seems only halfway to enlightenment. In Waltz of the 101st Lightbourne Elite, she asks: "Why is the pain of birth lighter borne than the pain of death?" (Is it, necessarily?) And she pronounces: "When cruel birth debases, we forget." (Do we, always?) As usual, she presents obscure images constructed through multiple lines, and words with precise meanings. In various places on Divers you'll come across "anelectric," "nacre" and "grayscale." But she can also be funny and terse. "The longer you live, the higher the rent," she sings in Leaving the City. And in A Pin-Light Bent, she sighs:
My life came and went. Short flight; free descent. Poor flight attendant.
But, by the end, all sentimental absolutes — beginnings, ends, loneliness — become red herrings. Divers doesn't take the short or self-absorbed view. The title of the track Sapokanikan was the pre-Colonial Lenape name for the area of Manhattan corresponding to Greenwich Village. Its lyrics paraphrase Shelley's Ozymandias, a poem about the inevitable diminution of power on earth: how kingdoms turn to deserts. But, by the end, Divers refers — obscurely — to Demeter, symbol of fertility, goddess of harvest. Newsom-watchers have already pointed this out, as they have pointed out that the album closes with a half-word — "trans" — which, when connected with the album's first word might deliver an overarching theme.
You may not have to know all of that. Newsom's unusual singing and the way she constructs her music contain the same information: In one way or another, they make you think about time and metaphysics. The Things I Say begins like a modal folk song. "If I have the space of half a day, I'm ashamed of half the things I say," Newsom sings. The tone of her voice oscillates between goofy young-girl singsong and constricted old-woman crackle. But on the last word of the next line — "I'm ashamed to have turned out this way" — her voice suddenly goes soft, full and focused. And after two minutes, the simple song starts repeating and echoing and running backward. At a climax, it disappears.
— BEN RATLIFF, NY Times News Service
Comments will be moderated. Keep comments relevant to the article. Remarks containing abusive and obscene language, personal attacks of any kind or promotion will be removed and the user banned. Final decision will be at the discretion of the Taipei Times.