Live Wire: Back from Bushwick, where they found art-noise
Twenty years ago, Williamsburg was a low-rent neighborhood in Brooklyn, New York not known for much, though I once had some pretty phenomenal pizza there. But in the intervening years, the area has become synonymous with hipsters and indie rock, and the scene has overflowed into cheaper neighborhoods nearby like Bushwick.
Lin Yu-chen (林禹辰) moved from Taiwan to live in Bushwick four years ago. She was involved in Taipei's indie scene for several years as a drummer or bass player in the bands such as Chasing Sparrow and Varo. For the past three years, she's been developing a new musical project called Trabajo in collaboration with Nashville native TJ Richards. They are in Taipei this weekend, playing tomorrow at Witch House (女巫店) and Sunday at the Dream Community in New Taipei City.
Trabajo's music can be characterized as traditional Indonesian gamelan music remixed as artsy electronic dance music. Lin and Richards began with gamelan samples they found on ethno-musicological field recordings, or on YouTube, and then added their own beats and melodies. When they perform live, they cut up the gamelan parts and play over the top of it with a drum pad and synthesizers. Lin also dances around like a darkly frolicking pixie.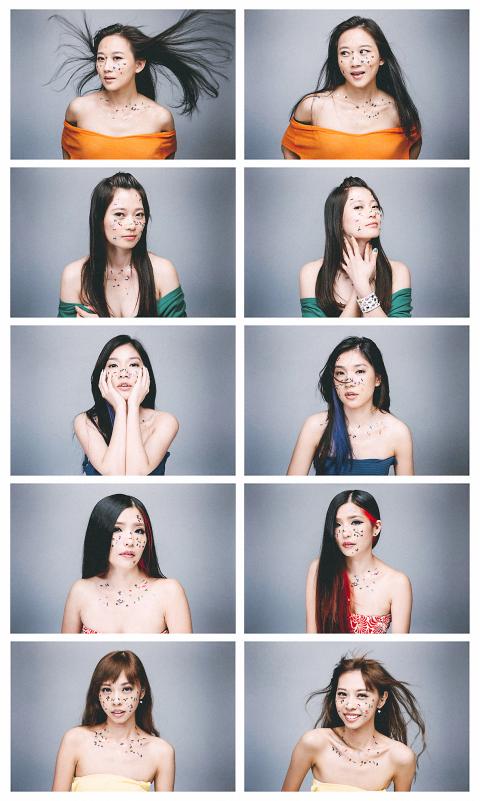 The recently regrouped all-girl band NekoJam are doing monthly gigs and mixing it up with a variety of styles from heavy metal to ballads.
Photo courtesy of Up Against the Wall, Asia
In a way, Trabajo's music also reflects the Brooklyn scene and its obsession with pushing the limits of experimentation and eclecticism. Richards said in a phone interview that the environment was like "a lot of bands trying to come up with new sounds and challenge expectations."
I got a chance to see Trabajo play earlier this year at a club on Bushwick Avenue, whose sign was a piece of cardboard taped to a solid gray door. I walked past it three times, and only found the place because people were smoking out front.
The lineup included a hipster MC who seemed to be rapping op-ed pieces about US politics, a large, bald, bearded man who played percussive noise over video remixes of 1980s TV shows, and a couple more vaguely conventional rock bands.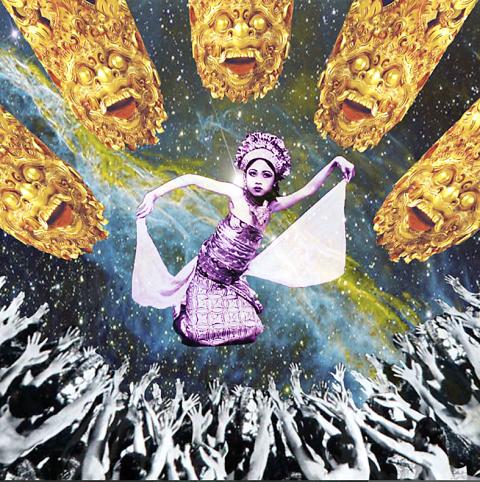 Trabajo duo Lin Yuchen and TJ Richards infuse a strong Brooklyn sensibility into their artsy electronic dance music.
Photo courtesy of Trabajo
"In general, people in Brooklyn are interested in loud, strange music," says Lin, taking the phone from Richards. "They want to hear things that they've never heard before."
Now Richards is on again. "Some others are also using world music, but we tend to be weirder and darker."
■ Trabajo plays tomorrow at Witch House (女巫店), 7, Ln 56, Xinsheng S Rd Sec 3, Taipei City (台北市新生南路三段56巷7號) as part of the showcase Future Proof: Volume 3 with Dronetonics, Swivelized Sounds, Madzine, Years (年YEARS年) , and Orchestra Translation. Tickets are NT$600 at the door.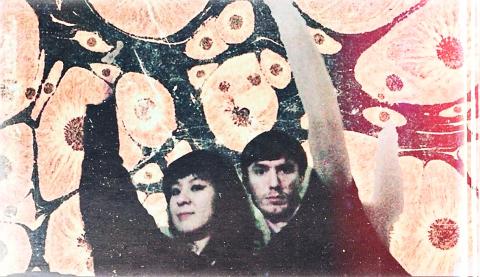 Trabajo duo Lin Yuchen and TJ Richards infuse a strong Brooklyn sensibility into their artsy electronic dance music.
Photo courtesy of Trabajo
■ Trabajo will play on Sunday at 7pm at the Dream Community, 95 Minzu 2nd Rd, New Taipei City (新北市民族二街95號). Admission is free.
NekoJam is a recently re-formed, five girl pop rock band. Their new songbook includes the tune, You Block Me on Facebook. That sounds ominous.
Bass player Molly Lin (林茉莉), who penned the lyrics, said: "It's more about that everybody's living in the Internet now, so sometimes people lose the connection to real life. And often people get mixed up whether they are living in the real world or living online."
The group's back story is an interesting one. NekoJam was originally put together as an all-girl pop group in 2005 by a producer at Rock Records (滾石唱片), which was then still one of the largest music companies in Asia. But by 2008, not much had happened for the band, and its lead singer left Taiwan to study in the UK. The whole project went on indefinite hiatus.
In the interim, Molly Lin made a name for herself in Taipei's indie scene, playing in bands like expat hip hop funk outfit Reniculous Lipz (白悟空) and another all-girl rock band, P!SCO.
Then earlier this year, the original five-some found themselves back in Taipei. They decided to try again.
"Before we were pop, but this time we're doing it purely out of our own interest, and making music that we want to make," Lin says.
"For example," she adds, "we want to bring in some d'n'b and some slower bpm stuff, like trip-hop, and of course there is always going to be rock."
Some songs sound Cranberries-esque, and others like works-in-progress for Britney Spears dance floor tracks. There are also heavy metal guitar solos and a Mando-pop piano ballad, Date.
There are also commercial considerations, despite the passion the project claims. NekoJam is already sponsored by CME, and on some songs, all the girls play on two-octave keyboards. Lin also says a few different producers are interested in collaborating, that a mini-album is in the works and they are also making a micro-movie to promote CME.
As their next chapter unfolds, they are gigging once a month. The next show is Wednesday at Revolver with Skaraoke and New Glasses (新墨鏡).
■ NekoJam plays on Wed at Revolver, 1-2, Sec 1, Roosevelt Rd, Taipei City (台北市羅斯福路一段1-2號). Tickets are NT$300, with one drink included.
Comments will be moderated. Keep comments relevant to the article. Remarks containing abusive and obscene language, personal attacks of any kind or promotion will be removed and the user banned. Final decision will be at the discretion of the Taipei Times.