Of brides and men
Best of INPUT presents 10 television programs meant to make you think differently about people and everyday phenomena
Bloodshed in Gaza seen through the eyes of a Palestinian journalist; an innocent man demonized as a killer by sensational news media coverage in Denmark. These are among the thought-provoking stories shown at Best of INPUT 2013, an annual event hosted by the Public Television Service (PTS, 公視) that highlights television programs that make daring explorations and raise challenging viewpoints.
The event is part of activities organized by the International Public Television (INPUT), an organization that PTS has partnered with.
INPUT was founded in 1977 by a group of European program creators who wanted to support TV "in the public interest." Every year, it organizes an influential screening conference that aims to encourage courageous television program-making. About 80 works selected from about 300 entries are screened at the conference, and are also made available to INPUT partners who want to hold Mini INPUT or Best of INPUT events in their own countries.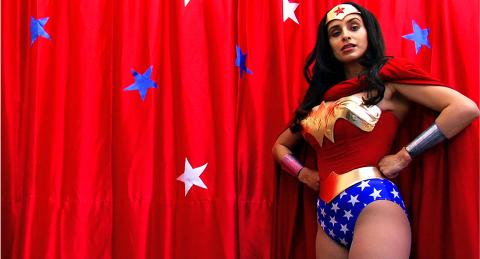 Kristy Guevara-Flanagan, Wonder Women! the Untold Story of American Superheroines
Photo courtesy of PTS
INPUT IN TAIWAN
Under the theme of Arrogance and Hegemony, this year's edition of Best of INPUT in Taiwan deals with injustice and discrimination within societies through the lineup of 10 public television programs from five countries including Belgium, Hungary and the US.
Among them, the award-winning On the Spot—Warriors takes viewers to Gaza, right after an Israeli drone had killed Ahmed Jabari — head of the Izz ad-Din al-Qassam Brigades — last year. The film reveals the absurdity and cruelty of war, through the parallel stories of a Qassam-fighter who wants to blow himself up to take revenge and a Palestinian journalist and pacifist, whose eight-year-old daughter was hit during the exchange of missile fire between Israel and Gaza.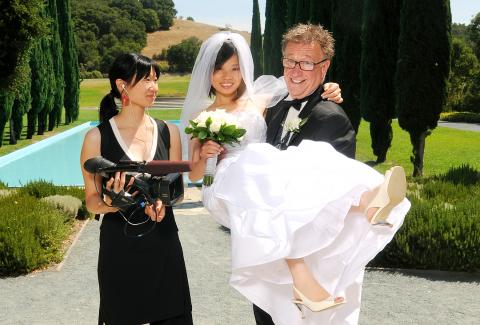 Debbie Lum, Seeking Asian Female
Photo courtesy of PTS
The program is part of the "On the Spot" series — by Hungarian journalist and filmmaker duo Eszter Cseke and Andras Takacs — that's dedicated to exposing realities in the most dangerous parts of the world ranging from Kabul, Tehran to ghettos of Johannesburg.
Also at INPUT in Taipei, director Michael Collins from the US shows his investigative documentary work Give Up Tomorrow. Collins spent more than six years following the dire miscarriage of justice in the case of Paco Larranaga, a Filipino-Spanish student convicted of a 1997 double murder and rape of two sisters in the Philippine island of Cebu.
Even though more than 30 witnesses testified that Larranaga was hundreds of miles away from the scene of the crime, the then-21-year-old young man was sentenced to death by lethal injection in 1999. Weaving together the shocking details of Larranaga's arrest and trial, the film offers a revealing testimony to how a person's life is ruined by a corrupt judicial system and political maneuverings and can hopefully generate discussions in Taiwan, where the call to abolish the death penalty remains controversial.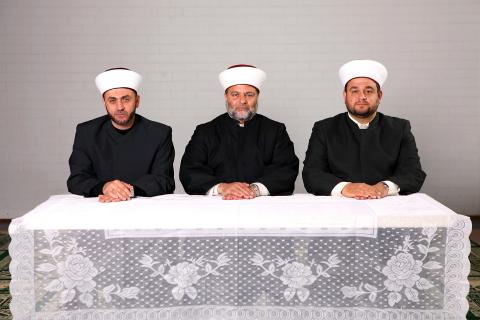 Jennifer Crone, Divorce: Aussie Islamic Way
Photo courtesy of PTS
In Front Page Victims, the news media itself is put on trial by Danish journalist Troels Jorgensen, who sets out to investigate commercial news-making, which in this particular case wrongfully denounces an innocent man as a cold-blooded murderer.
On a lighter note, Chinese-American filmmaker Debbie Lum takes a rather personal approach to documentary making in Seeking Asian Female as she follows Steve, a 60-year-old white American and parking lot attendant living in San Francisco, who scours the internet for potential brides and finds Sandy, a 30-year-old woman in China. The director, who is at first skeptical of the relationship, must confront her own biases as she becomes an involuntary mediator between the couple. Audiences in Greater Taichung will have a chance to discuss transnational relationships with Lum, who will attend the question-and-answer sessions.
Best of INPUT 2013 is on in Greater Taichung this weekend and will move to Taipei next week. Admission to the event is free. Tickets will be distributed 30 minutes before each screening. For more information, visit the event's bilingual Web site at 2013bestinput.pts.org.tw.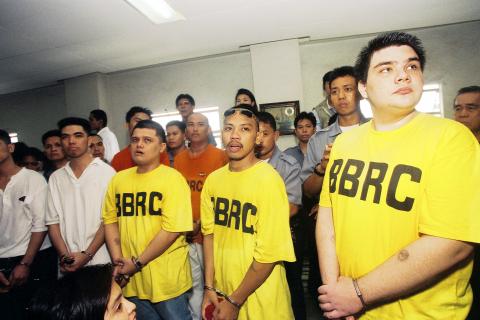 Michael Collins, Give Up Tomorrow
Photo courtesy of PTS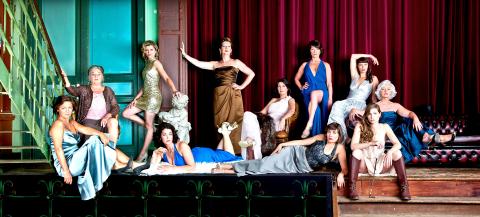 Charlotte Vanhecke, Foxes on the Run
Photo courtesy of PTS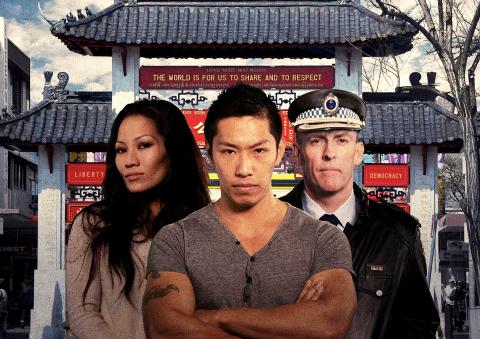 Bernadine Lim, Once Upon a Time in Cabramatta
Photo courtesy of PTS
Publication Notes
Event notes
WHAT: Best of INPUT 2013 — Arrogance and Hegemony (2013世界公視大展精選 — 傲慢霸權)
WHEN and WHERE: Today through Sunday at Taichung City Dadun Cultural Center (台中市立大墩文化中心), 600 Yingcai Rd, Greater Taichung (台中市英才路600號) and National Taiwan Museum of Fine Arts in Taichung (國立台灣美術館), 2, Wuquan W Rd Sec 1, Greater Taichung (台中市五權西路一段2號); Jan. 1 to Jan. 5 at Guoguang Hall (國光廳) in the Chinese Petroleum Building (中油大樓), 3 Songren Rd, Taipei (台北市松仁路3號)
ADMISSION: Free tickets handed out 30 minutes before screenings
Comments will be moderated. Keep comments relevant to the article. Remarks containing abusive and obscene language, personal attacks of any kind or promotion will be removed and the user banned. Final decision will be at the discretion of the Taipei Times.