The Vinyl Word
It's been a hectic few months in Taipei, with highlights including the returns of LTJ Bukem, Sven Vath, Sasha and Marcus Schulz and debut shows from new draws Riva Starr and deadmau5. Tomorrow's party headlined by Global Undergound's (GU) legendary DND (Dave Seaman, Nick Warren and Darren Emerson) promises to be another.
DND should need no introduction to dance music fans because of their famed GU releases. Warren is also well-known as one half of Way Out West, Emerson is known for his collaboration with Underworld, and Seaman for being one of the world's most popular jet-setting DJs (he's played in more than 70 countries). The Vinyl Word spoke with Seaman and Warren ahead of their rare gathering in Taipei.
DAVE SEAMAN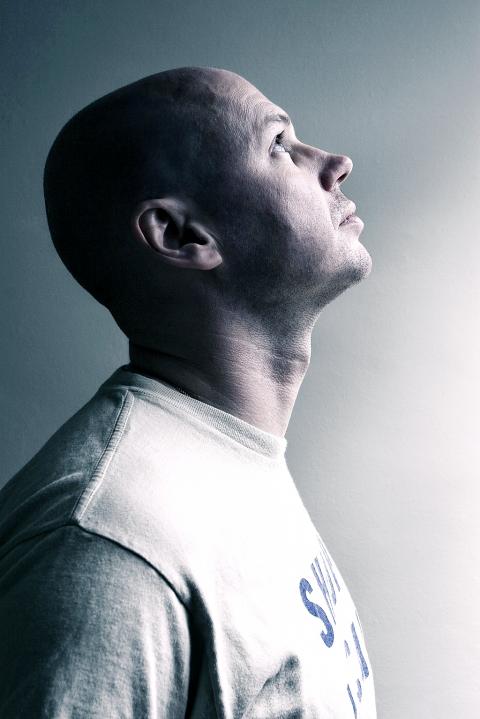 Seaman's crossed oceans to perform in Taipei tomorrow.
Photo courtesy of Dave Seaman
Vinyl Word: Do you have a standard creative process for making music? Where do you look for inspiration?
Dave Seaman: I don't think you can approach making music in the same formulaic way that you'd make a car or build a house. It can be different every time. In music, the roof might come before the foundations. And inspiration could come from the most unexpected places. I saw a documentary on television the other day about the life and times of one of Britain's most beloved sports commentators, David Coleman. He was so good at what he did, so celebrated and so dedicated. It made me feel so positive that I just wanted to get in the studio and get busy.
VW: What do you like best about deejaying? Is there anything you don't like?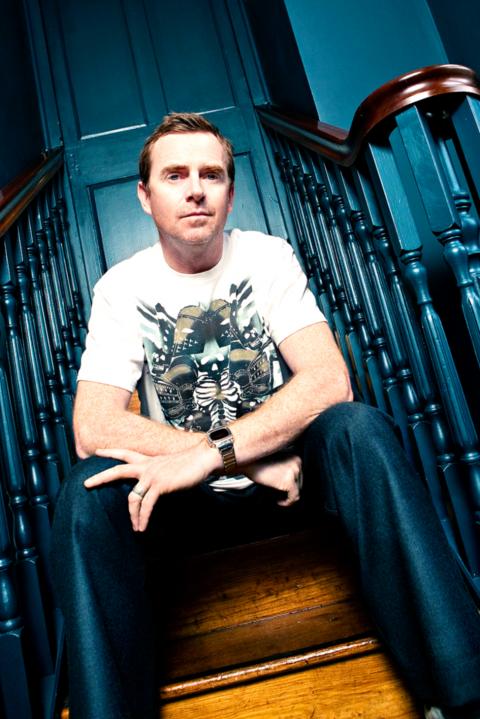 The N in DND.
Photo courtesy of Hope Management
Seaman: I like to enjoy myself and like to see everyone else enjoy themselves too. Essentially, that's what it's all about for me. It's about having a good time. Letting go of the everyday, forgetting all your problems and getting lost in rhythm. I hate to see people over-intellectualizing music on a night out, and to see people that are more interested in their phones or in critiquing the night in some shape or form. Stay at home if you're not coming to join in and be a part of the night.
VW: What are some of your upcoming projects?
Seaman: I've just done a remix for Solee called Reflect, which is forthcoming on his Parquet label. I've also got a track coming out with Andy Chatterley entitled Battery Powered, out on Silence Through Music. On top of that, I'm due in the studio next month with Funkagenda to make a follow-up to our Mighty Ming track and am working on doing a compilation with Toolroom too, hopefully to be released later this year. I suppose I should take the opportunity to give my radio show a quick plug. It goes out on friskyradio.com on the third Tuesday of every month at 9pm UK time and is called Radio Therapy. Turn on, tune in, rock out!
NICK WARREN
Vinyl Word: Your new CD Balance is billed as taking a "techier and deeper" path than previous mixes. Does it reflect a change in your broader music style?
Nick Warren: I think it does reflect where I am musically at the moment. The more intellectual end of dance music is a lot more interesting for me as a DJ.
VW: What will your show in Taipei be like?
Warren: I'm really looking forward to the show. Darren and Dave are great friends of mine and for us to play at the same party is a real treat. I want to give everyone a night they will remember.
VW: What kind of music have you been listening to in your spare time lately? Do you like to listen to hip-hop or pop music?
Warren: I am more of an indie and rock guy. I love the new Fleet Foxes album and have been listening to a dubstep outfit called Mount Kimble who make very special music.
VW: What's on the horizon? Any big plans?
Warren: I'm working on loads of productions and will get together with Jody soon to start some new Way Out West material. Jody is doing great working on his solo stuff but we are both excited about writing some new material together.
■ Odyssey Presents Balance and Global Underground Ft. Darren Emerson, Nick Warren, and Dave Seaman at Nangang 101 tomorrow from 9pm to 4am
■ Nangang 101 (南港101), 71 Xingnan St, Taipei City (台北市興南街71號). Admission: Advance tickets are NT$1,200 to NT$1,380. Door damage is NT$1,600. For more information and ticketing outlets, visit www.odyssey.cc or call 0800-000-802 or (02) 2389-0829. For table reservations, call 0935-101-115
Comments will be moderated. Keep comments relevant to the article. Remarks containing abusive and obscene language, personal attacks of any kind or promotion will be removed and the user banned. Final decision will be at the discretion of the Taipei Times.