Music: Payback time with the NSO
Richard Strauss was the Picasso of early 20th-century music. Beginning as a traditionalist, he quickly moved into and dominated the avant-garde, and then retreated into nostalgia for a classical Mediterranean world steeped in eternal sunlight. In this analogy, Elektra constitutes the peak of Strauss' cubist period.
He wrote the opera to a libretto by the great German poet Hugo von Hofmanstal, itself based on the ancient Greek play by Sophocles. Agamemnon, one of the leading Greek warriors in the Trojan War, returns home to find his wife, Clytemnestra, living with another man, Aegisthus. Clytemnestra murders her unwanted husband while he's preparing for his bath, and Elektra — Agamemnon and Clytemnestra's daughter — is driven all but insane by her resulting situation. She grovels around in the dust of her mother's courtyard, longing only for the return of her brother Orestes who, she hopes, will avenge their father's murder.
Her sister Chrysothemis, by contrast, only wants an easy, married life. Clytemnestra and Aegisthus make ritual appearances, giving the opera the feel of some sort of shamanistic rite, and then finally Orestes returns home. He kills his mother and her lover, and the opera ends with Elektra dying as she performs a frenzied dance of savage joy.
Claire Primrose (Elektra) performs on March 18 at the National Concert Hall.
Photo Courtesy of NSO
The music throughout is angular and abrasive, caustic and brutal. It's been labeled as "ear-splitting musical expressionism," and there's no doubt that Strauss pulled out all the stops in order to depict female "hysteria," a topic that had recently been made fashionable by Sigmund Freud. (Strangely, though, it was Carl Jung who later proposed the term "Elektra complex" for the desire of a daughter for the death of her mother, complementing Freud's "Oedipus complex" for the desire of a son to kill his father). Strauss expanded the orchestra even further than Wagner had done, and though today such volume levels can be achieved with the turn of a knob, in those sedate times the result was considered both dangerously seductive and menacingly barbaric.
Elektra premiered in 1909, caused a sensation across Europe, and was banned by the Metropolitan Opera in New York. There has been much more savage music penned since then, of course, in both the classical and popular worlds. But for sheer noisiness and dissonance, Elektra was unprecedented at the time. This sort of thing no longer shocks us, but Elektra can still be devastating in the right production. The National Symphony Orchestra (NSO) is embarking on Taiwan's first ever performance of the complete work on March 18.
Because 2009 was the centenary of the opera's premier there were anniversary performances all around the world. Taiwan's Taipei Symphony Orchestra was set to stage one until its plans failed to get official approval. Now, belatedly, we are to see a single performance from the NSO. The Taipei Times has been advised that it will be "a semi-staged concert with a very limited set."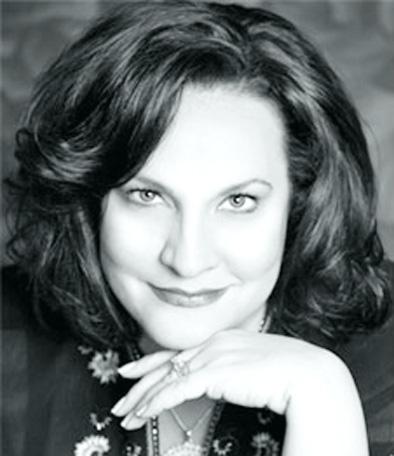 Victoria Livengood (Klytamnestra) performs on March 18 at the National Concert Hall.
Photo Courtesy of NSO
Australian-born Claire Primrose will sing the title role. When she sang it in a 2009 anniversary performance in New York with the One World Symphony, her debut in the part, the critics were enthusiastic. "She sang with great power and beauty," wrote one, and gave "a mesmerizing death scene."
Orestes will be the baritone Stefan Heidemann who sang Wotan with the Opera National de Paris in 2008. Clytemnestra will be the mezzo-soprano Victoria Livengood who has appeared more than 100 times at the Metropolitan Opera in New York. There are five visiting soloists in all. They will be supported by local singers, the ubiquitous Taipei Philharmonic Chorus, and the NSO under its director Lu Shao-chia (呂紹嘉).
Some of these role names have slightly different forms in German. Thus Clytemnestra is Klytamnestra, Orestes is Orest, and Aegisthus is Aegisth.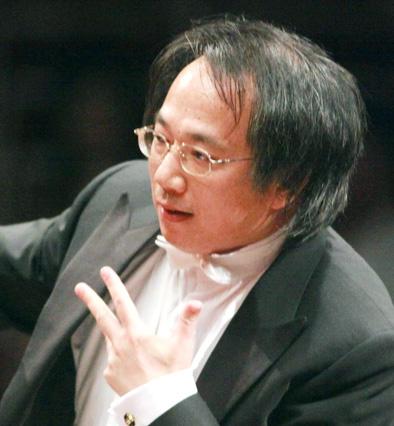 Lu Shao-chia.
Photo Courtesy of NSO
Patrons wanting to prepare themselves for the sonic onslaught should watch the devastating DVD conducted by Kark Bohm with Leonie Rysanek as Elektra (DGM 073 4095), or, failing that, listen to the same conductor's earlier recording on CD (DGM 431 738-2).
Even if this production proves to be little more than a concert version it should be seen. Elektra is part of European musical history, and anyway its music doesn't remain entirely dissonant throughout. The recognition scene, when the returning Orestes is finally seen for who he is, can sound almost melodic, and is famous in its own right. The opera lasts two hours without an interval.
Elektra plays at Taipei's National Concert Hall on March 18 beginning at 7.30pm. Tickets are from NT$400 to NT$2,000, available from NTCH box offices and www.ntch.edu.tw, or by calling (02) 3393-9888.
Comments will be moderated. Keep comments relevant to the article. Remarks containing abusive and obscene language, personal attacks of any kind or promotion will be removed and the user banned. Final decision will be at the discretion of the Taipei Times.