CLASSICAL DVD AND CD REVIEWS
There have been many fine Handel opera productions on DVD over the past decade, but Decca's Semele starring Cecilia Bartoli is the best I've seen. It's really excellent — visually sumptuous, funny, wonderfully played and sung, and appropriately sexy.
In Greek mythology Semele was a mortal loved by the god Jove (Jupiter). After being carried up to heaven by an eagle, she demands more than simply the love of Jupiter in his human form and, after she makes him swear to grant whatever she requests, is consumed by the lightening and thunder of his true manifestation, as he'd warned her she would be.
The staging is in the champagne-cocktail, young-financial-analyst style now so common in Handel productions, with the usual obligatory use of massed chairs. Costumes are upper-crust modern, and there are many witty interpolations such as the young bankers reading tabloid newspapers with headlines such as "Where eagles dare!" "By Jove!" "'I'm in heaven!' — Semele" and "Jupiter and Semele — it's official!"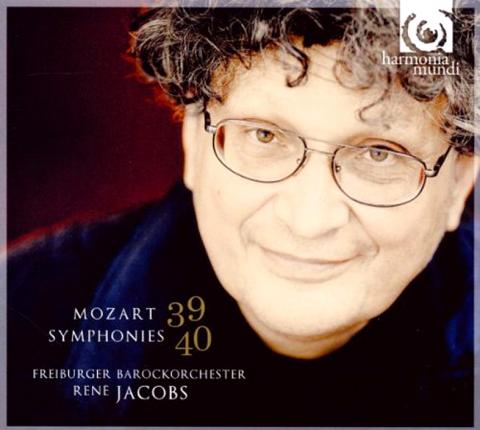 MOZART Symphonies 39 and 40 Rene Jacobs (conductor) (CD) Harmonia Mundi 901959
Jupiter's wife Juno angrily observes events, while remarking with a coy smile that when Jupiter comes to her bed he does so in his real manifestation — being an immortal she can take it, and clearly enjoys doing so.
The lucid words are by the English dramatist William Congreve (with a few additions by Alexander Pope and others). Highlights include the famous aria Where're You Walk (Jupiter), an insistent Semele's florid No No, I'll Take No Less, and her coloratura aria to her image in a mirror, Myself I Shall Adore. All three can be accessed on YouTube.
The highly effective staging is by Robert Carsen and the Orchestra La Scintila is conducted by the Handel specialist William Christie in this Opernhaus Zurich production.
MASCAGNI Amica Malavasi, Sotgiu, Dilengite Naxos 2.110262
The orchestra's zestful playing and the wonderful singing of Bartoli (Semele), Charles Workman (Jupiter), Birgit Remmert (Juno) and Liliana Nikiteanu (Ino — a richly comic cameo role) combine wonderfully with Handel's buoyant music. There are beautiful moments too, as when, at the end of Where're You Walk, the bedroom ceiling is transformed by Jupiter into a star-studded sky.
Mascagni's one-act Cavalleria Rusticana of 1890 was one of the greatest sensations in opera history. He wrote it when only 26 for a competition in which the best three works were promised a production, and it was awarded first prize. Subsequently opera houses fought over performance rights, with Mahler conducting the first showing in Budapest and three companies competing to give the New York premiere on the same day. It featured in the movie The Godfather: Part 3, and was itself magnificently filmed by Franco Zeffirelli.
The problem has always been to find other Mascagni masterpieces. Various possibilities have been suggested over the years, but none has received widespread endorsement. One contender is his two-act opera Amica. Filmed in Italy as part of the Festival of the Valle d'Itria, with the result released on DVD in late 2009, it makes a nebulous claim to greatness.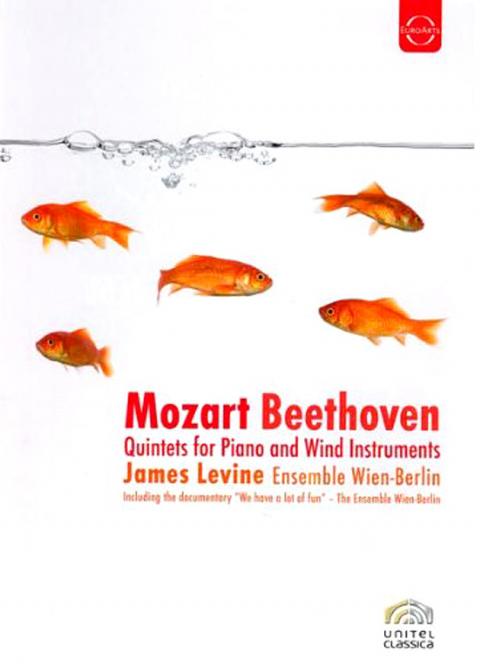 MOZART/BEETHOVEN Quintets for piano and wind instruments Levine, Ensemble Wien-Berlin EuroArts 2072308
The first surprise is that it's sung in French. This is loyal to the original 1905 production (in Monte Carlo), though that was followed by an Italian version. The second surprise, however, is how unmemorable the music actually is.
The story concerns two brothers, Rinaldo and Giorgio, both of whom love the same woman, Amica. She's engaged to marry the conventional Giorgio, but the brigand Rinaldo is the one she loves. The real conflict, though, is between brotherly bonding, strong in the Italian tradition, and the need to avenge someone who's perceived as having stolen your betrothed, similarly strong in the Italy of old, and part of the "honor" code.
The largely unknown cast struggles in an uphill battle to make this score effective. Only Amica's suicide solves the problem the plot sets up, with the brothers reunited as the curtain falls. But quite frankly I'd rather watch the Godfather movies any day, even the rather inferior Part 3.
HANDEL Semele Bartoli, Workman, Remmert Decca 074 3323 2 (Blu-ray 074 3326 3)
Why should EuroArts issue a DVD last year of a performance recorded in 1986? The answer is clearly that the featured pianist is James Levine. Ill health has recently threatened his appearances as conductor at New York's Met, and EuroArts probably wants to capitalize on his celebrity while it lasts.
He's seen playing the quintets for piano and wind instruments by Mozart and Beethoven with the Ensemble Wien-Berlin. The project is directed by the famous opera director Jean-Pierre Ponelle, but as the works aren't particularly notable, and the direction only involves moving the camera from one player to another, the result doesn't have much to recommend it. Its interest begins and ends with Levine's involvement.
Lastly, a new CD of Mozart's Symphonies No. 39 and No. 40 with the Freiburger Barockorchester conducted by Rene Jacobs. Much has been claimed for this conductor, especially in Mozart, and if we were skeptical about his 2007 Don Giovanni [reviewed on Feb. 7, 2010] it was on account of the staging rather than the orchestral playing.
These two symphonies are precisely rendered and excellently recorded, but otherwise not extraordinary. They're enigmatic works anyway, one all public display, the other inner anguish. Jacobs doesn't really touch the heart, but his musicianship appears fine nevertheless.
Comments will be moderated. Keep comments relevant to the article. Remarks containing abusive and obscene language, personal attacks of any kind or promotion will be removed and the user banned. Final decision will be at the discretion of the Taipei Times.