Home, sweet home
CNEX has invited acclaimed film editor Mary Stephen, who has worked with director Eric Rohmer as an editor and co-composer, to hold a one-week workshop next month
Environmental and social issues take center stage at the 2010 CNEX Documentary Film Festival.
Initiated four years ago with the aim of recording the evolution of Chinese-speaking cultures, the non-profit organization Chinese Next (CNEX) has helped create a growing number of documentary projects by disbursing money to aspiring filmmakers on an annual basis.
This year, seven new, homeland-themed films that were produced in collaboration with CNEX will be screened at the festival along with 57 documentaries from around the world that address a broad range of environmental and social issues.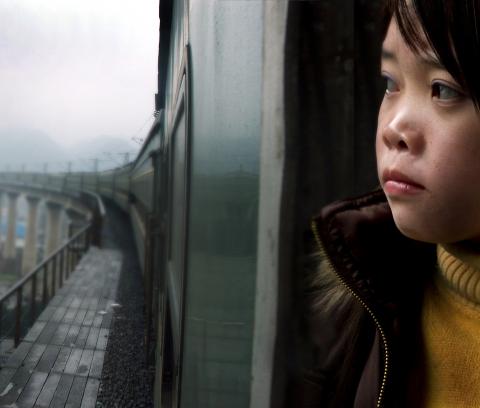 Fan Lixin, Last Train Home
Photo courtesy of CNEX
Festival highlights include Dreamland, which examines some of the downsides to green energy. The film follows the Icelandic government's decade-long heavy investment in harnessing the country's abundant hydro and geothermal resources, and shows that renewable, cheap energy can be more bane than boon if it attracts highly polluting industries like Alcoa, the world's largest aluminum company, to the country.
In A Sea Change, a 75-year-old retired history teacher embarks on a global quest to discover what is happening to the world's oceans. He finds that increasing levels of carbon dioxide are raising the acidity of the oceans and devastating marine life.
So much for the problems — what can be done about them?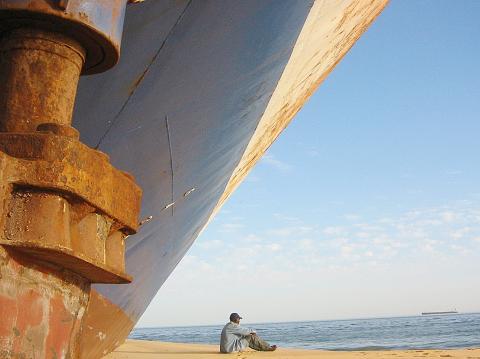 Bettina Haasen, Hotel Sahara
Photo courtesy of CNEX
Perhaps the answer can be found in No Impact Man, which follows Colin Beavan and his family's quest to reduce their impact on the environment as much as possible. They walk or cycle to work, and only buy locally produced food.
Meanwhile in Finland, filmmaker John Webster convinces his family to stop using fossil fuels and petroleum-based products in Recipes for Disaster.
CNEX documentaries have garnered international recognition and acclaim. 1428 by Hong Kong's Du Haibin (杜海濱) won the Orizzonti Prize for best documentary at last year's Venice Film Festival, while KJ: Music and Life (音樂人生) took top honors in the Best Film Editing, Best Sound Effects and Best Documentary categories at last year's Golden Horse Awards (金馬獎), and Hip-Hop Storm (街舞狂潮) has two nominations for Best Documentary and Best Film Editing for the Golden Horse Awards next month.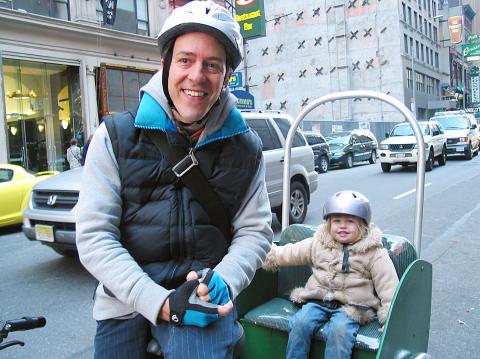 Laura Gabbert and Justin Schein, No Impact Man
Photo courtesy of CNEX
The organization's role has evolved from merely funding projects to producing new work and promoting new talent.
"The outside world is very much interested in what is happening in China, but foreign industry professionals usually lack channels to meet filmmakers in China … Chinese documentary makers have little chance to obtain outside resources unless they have good English skills and connections," festival director Wu Fan (吳凡) said. "So CNEX wants to take up the producer's job to offer comprehensive assistance to directors who may or may not speak English and develop long-term collaborations."
During the festival, CNEX is holding a five-day international documentary forum at which 18 teams of directors from Taiwan, China, Hong Kong, Macau and the US will be given the chance to pitch their projects to a group of 17 potential investors and representatives. The panel includes representatives of some of the world's major media networks and organizations including the BBC, Pusan International Film Festival, National Geographic Channel and Discovery Network.
Wu says that CNEX still has a long way to go before it is able to provide filmmakers with comprehensive support. One of the problem CNEX faces is the controversy that surrounds the strict contracts that the organization signs with directors.
"Some filmmakers don't like the fact that CNEX holds the copyright for all the works for which it provides grants," Wu said. "So part of our job is to convince the directors that we will do our best to promote and distribute their films."
Publication Notes
Festival Notes:
What: CNEX Documentary Film Festival — The Next Homeland(CNEX主題紀錄片影展: 明日家園)
When: Through Nov. 7
Where: VieShow Cinema, Xinyi District (信義威秀影城), 18 Songshou Rd, Taipei City (台北市松壽路18號), auditoriums at Eslite Xinyi Store (誠品信義店), 6F, 11 Songgao Rd, Taipei City (台北市松高路11號6樓) and Dunnan Eslite Bookstore (誠品敦南店B2), B2, 245, Dunhua S Rd Sec 1, Taipei City (台北市敦化南路一段245號B2)
Tickets: NT$100, available through 7-Eleven ibon and Hi-Life (萊爾富) Life-ET kiosks and NTCH ticketing or online at www.artsticket.com.tw.
On the Net: cnexff.pixnet.net/blog
Comments will be moderated. Keep comments relevant to the article. Remarks containing abusive and obscene language, personal attacks of any kind or promotion will be removed and the user banned. Final decision will be at the discretion of the Taipei Times.