Video game reviews
Hockey doesn't get a lot of love in the US but it does at Electronic Arts (EA), Canada, as NHL 08 is the best hockey game ever made by the gaming giant.
In past years, EA has played second fiddle to 2K Sports' titles, but this year it's a virtual tie. The largest improvement is the game's adaptive AI, which shuts down pet plays and forces players to be creative with the puck.
Passing is key, but the usual trick of feeding the puck to the crease and repeatedly pounding it past a dumbfounded goalie simply won't happen anymore. This makes offense a challenge and scores more realistic.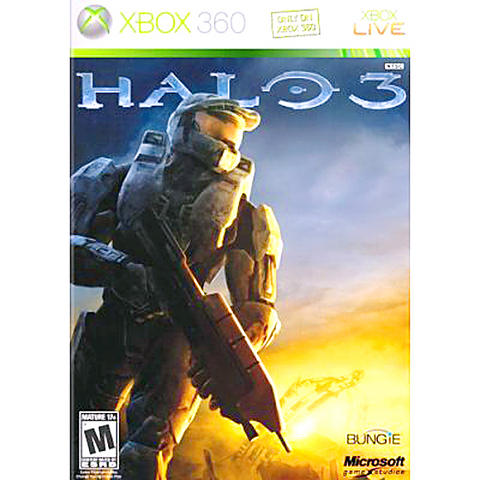 Halo 3 Xbox 360 Microsoft
Controls are dead simple. On offense, the left stick controls player movement, the right stick shooting. The only other controls routinely used are the right shoulder buttons, which pass the puck, and a left shoulder button used for dekes. Defense is more challenging, and requires patience. Bum rushing the puck handler and checking him into the boards generally results in the computer AI sliding the puck to a teammate for a wide-open shot on goal.
Very cool is the new play creator, which takes time to master, but can tailor an offense to a team's particular talents. Also new is the ability to create a custom team, complete with logo and uniform and stacked with custom players. Dynasty mode is not as expansive as other titles, but gets the job done.
NHL 08 looks equally awesome on the PS3 and Xbox 360, but, much like the recent Madden title, the action flows more smoothly on the 360.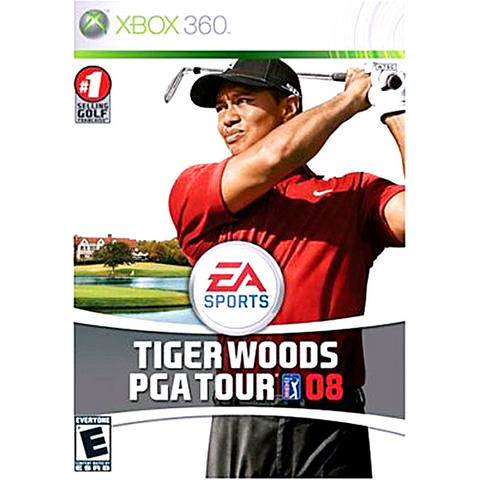 Tiger Woods PGA Tour 08 Xbox 360 Electronic Arts
F ighting games hold a special place in the heart of gamers, who either love or hate learning the button-pressing combinations required for wreaking havoc on the battlefield. But there's never been a button-masher that looks as heavenly as this.
PS3 owners will be tempted to pick up Heavenly Sword simply to see what their system is capable of, and those who take the time to learn the combat system will find a quality single-player game.
The epic tale centers on sexy Japanese heroine Nariko, who just happens to wield a soul-stealing sword forged by the gods and must use it to defend her clan against a cruel invading king. Despite the nice plot, spectacular visuals and, by game standards, brilliant acting, Heavenly Sword is all about combat.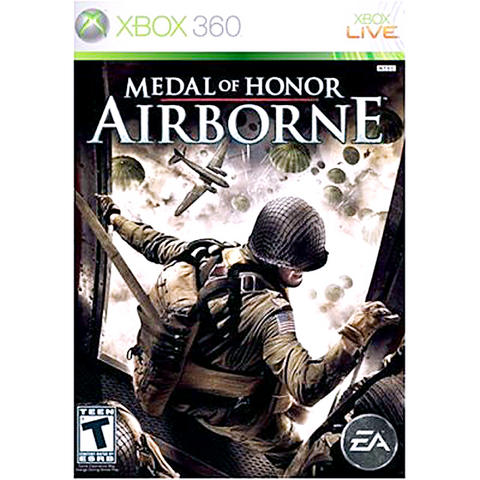 Medal of Honor: Airborne Xbox 360 Electronic Arts
The combat scheme takes getting used to, but the difficulty level ramps up slowly enough so players can develop their skills as they go. The sword has three "stances" - strong and fast melee attacks and ranged attacks. Enemies flash a color that indicates which attack type will do the most damage. Blocking is done automatically if Nariko is not attacking. By successfully completing stages, more devastating attack combos are unlocked, but the game can be completed by learning relatively few.
The PS3's motion-sensitive controller comes into play with projectiles, be it rocks from a catapult or thrown weapons. Once the projectile is in the air, it can be directed to its target by tilting the controller left or right.
Heavenly Sword borrows from Sony's highly regarded God of War PS2 titles by requiring players to press the correct series of buttons during dramatic cinematic sequences. Unlike God of War, however, there are no platforming elements, which would have been heavenly indeed.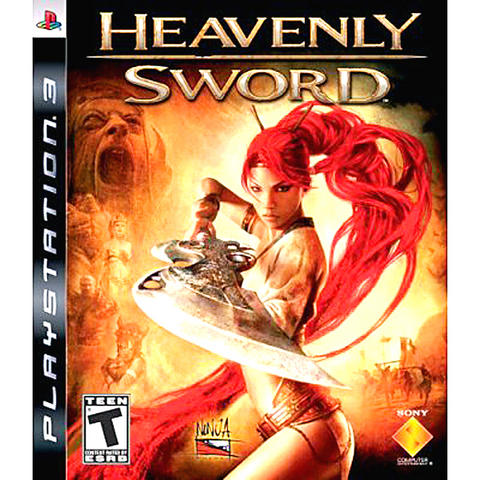 Heavenly Sword PlayStation 3 Sony Computer Entertainment
The Medal of Honor series has suffered from battle fatigue recently, but Airborne gives the franchise a lift by changing the usual "run through the maze" combat missions with the opportunity to pick a battlefield starting location.
Parachuting into a German villa - the night sky ablaze with anti-aircraft fire - and slowly descending into chaos is a real thrill. Unfortunately, picking a safe spot to land is not mission critical. Even landing in a foxhole packed with Nazis is usually not fatal because the enemy AI is fairly slow to react.
Medal of Honor has, perhaps, the best combat controls of any first-person-shooter. The ability to dash quickly from cover to cover in a crouched position and being able to pop your head up to survey enemy positions and take an occasional shot makes it tough for opponents to draw a bead. And lobbing grenades is as easy as pressing a button, no switching of weapons required here.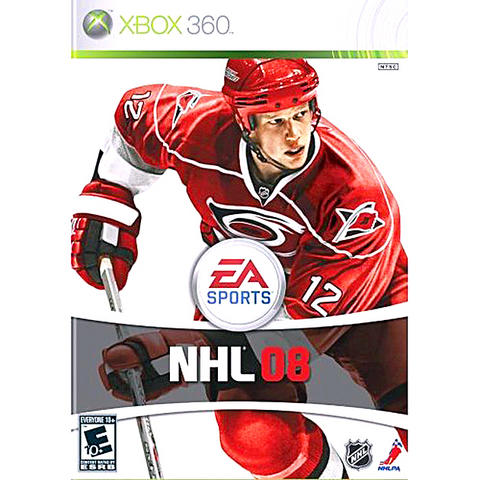 NHL 08 PlayStation 3, Xbox 360 Electronic Arts
Weapon skill is now upgradeable. Those who are more adept with a sniper's rifle will get perks such as faster reload times and increased ammo capacity, for example.
Players assume the role of Private Boyd Travers as he and the soldiers of the 82nd Airborne Division sweep across Europe. The chief gripe against Airborne is that Travers' tale is a short one, there are only six missions, but each is well-designed. Mission objectives are generally nonlinear, meaning they can be accomplished in any order, which makes repeating missions more entertaining.
Graphically, Airborne holds its own against other major releases. Enemy soldier animations are believable and the war-torn cities are impressive. Online multiplayer allows up to 12 players to battle it out across all six mission maps.
Master Chief bows out in style in Halo 3, an instant classic for its impressive single-player and multiplayer game. Halo 3 is the first in the best-selling trilogy to be designed for the Xbox 360's hardware, and it shows in the stunning visuals. Players will immediately notice the more detailed and expansive outdoor environments.
The solo game's nine levels can be burned through in less than 12 hours by veteran soldiers, even faster in co-op mode, which allows up to four players to tackle the enemy in split-screen mode.
Experienced players will want to boost the difficulty from the default level, which is too easy. Heroic and Legendary difficulty levels make for crafty enemies that call for support, use cover, skillfully lob grenades and don't blindly rush to their death.
New is the ability to use defensive equipment at the press of a button. A regenerator, for example, heals nearby allies, while a bubble shield stops enemy fire, giving Master Chief the time he needs to regenerate his shields.
New weapons include the awe-inspiring gravity hammer, a melee weapon that can send groups of enemies and even vehicles flying.
The coolest new addition is the Chopper vehicle, which resembles a child's Big Wheel tricycle, except for the giant cannon and its ability to crush seemingly anything in its path. Most who buy a Halo game do so for online multiplayer. Halo 3 features 11 well-designed maps. As in the past, a game can host up to 16 players.
Also new is the ability to edit multiplayer maps. The Forge can move existing objects, weapons and even change objectives. Edited maps can be used to host games or uploaded to a server and shared with other players.
And what about the plot? Who lives and who dies? No spoilers here, but in the end Halo 3 borrows heavily from Arthurian legend. It is a fitting end for gaming's greatest soldier.
T his year's Tiger Woods golf game is the best yet, but it's so similar to last year's that it's hard to recommend as a full-priced title. Instead, it's more of an upgrade. What do you get for your hard-earned green? The coolest feature allows players to get "in the game" by adding a likeness of their face to a player model. The process takes about 20 minutes, but if clear and properly lighted photos are uploaded, the results can be impressive. Fantastic-looking new courses have been added, including East Lake, Westchester Country Club, TPC Boston and Cog Hill.
A putt preview can now be used once per hole. Pressing a button shows how the ball will break, which makes the putting game a lot easier. A "confidence" rating tracks results on each hole of a course. Do well, and accuracy improves the next time the hole is played. The controls have also been tweaked. The most obvious is the addition of vicious hooks and slices to the analog stick. Move it slightly off center during the front-to-back swing and the ball will frustratingly sail into the rough or a lake. The option of using the old-school three-click method of striking the ball returns. Most will want to stick to the more-fluid analog stick for longer shots, but the button method provides better touch when less than a full swing is required, such as a short approach shot. Career mode, where a rookie pro is created and has to polish his skills in mini-games to have a chance on the PGA Tour, remains the big draw. Get good enough, and there's an invite waiting to the FedEx Cup, a tournament that tosses the season's top 144 players into a four-day playoff.
Online play is smooth, and allows up to four players to enjoy a virtual, hours-long round. There's plenty to like about PGA Tour 08, but it's a lot like buying new headcovers for old clubs. It doesn't really change your game.
Comments will be moderated. Keep comments relevant to the article. Remarks containing abusive and obscene language, personal attacks of any kind or promotion will be removed and the user banned. Final decision will be at the discretion of the Taipei Times.