On tour in the Song Dynasty
The National Palace Museum is reopening after renovations with an exhibition of its most celebrated collection of artworks and artifacts from 1,000 years ago
If you think the famed jadeite cabbage with insects is the National Palace Museum's (NPM) most treasured possession then the Grand View: Painting, Calligraphy and Ju Ware from the Northern Song Dynasty and Song Dynasty Rare Books (大觀—北宋書畫、汝窯、宋版圖書) exhibition starting Monday and running through March 25 will come as a revelation. To celebrate the completion of extensive renovations, the NPM is putting on an exhibition of rarely seen treasures from the Northern Song (960-1127) and Southern Song Dynasties (1127-1279), a high point of China's civilization.
The biggest draw of the exhibition is the museum's 21 pieces of Ju ware as only 70 examples of the extremely rare celadon glazed ceramic survive. Fired at the Ju kiln located at the Chingliang Temple in Paofeng County, Henan Province (河南省寶豐縣清涼寺) during the reigns of emperors Zhezong (哲宗) and Huizong (徽宗) — 1086 to 1106 — Ju ware was made for the imperial family and quickly became collectors' items due to its rarity and peerless artistry.
One of the unique characteristics of Ju ware is its greenish-blue glaze, which sparkles faintly with a rose pink luster that is said to resemble the color of the sky after rain stops and clouds break through. The technological innovations that enabled ceramicists to use celadon glaze are considered great advancements in ceramic firing. The spurs that separated the wares from the saggar, or box made of fireclay in which delicate ceramic pieces are fired, only left tiny marks the size of sesame seeds at the work's base and allowed the glaze to cover virtually the whole vessel.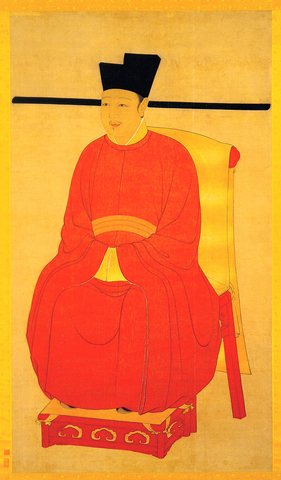 Seated portrait of emperor Huizong.
PHOTOS COURTESY OF THE NATIONAL PALACE MUSEUM
While most Ju ware has cracks on the surface, a feature much appreciated by connoisseurs, the exhibition has a single example of a plain narcissus planter without any marks. It is considered the highest achievement in Chinese ceramic history. Other vessels show how foreign influences from neighboring kingdoms such as the Korean peninsula were incorporated into Chinese art.
It is commonly agreed that Chinese painting reached its maturity during the Northern Song Dynasty and established a foundation that remained little changed for centuries after.
The NPM's exhibition includes Travelers Among Mountains and Streams (谿山行旅圖), Early Spring (早春) and Windy Pines Among a Myriad Valleys (萬壑松風圖). These important and rarely shown paintings are "distant views from multiple focal points," a style employed by Northern Sung landscape painters to emphasize the grandeur of mountains and the harmonious relation between nature and humans.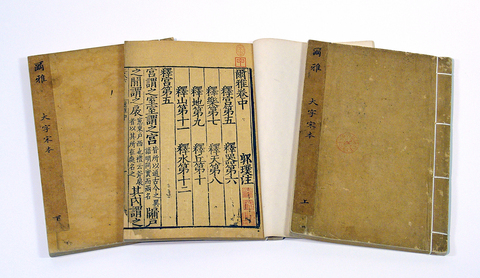 A Southern Song imprint of Er-ya by the directorate of education.
In the case of calligraphy, the pursuit of technical perfection devoid of artists' personality gave way to the expression of individual language on inner thoughts and emotions, resulting in personalized styles that set Northern Song calligraphy apart from that of previous times.
Woodblock printing technology also made great strides during this period. Not only did central and local governments expended considerable efforts in editing and printing books on Confucian classics, official histories of previous dynasties and tomes of classified compilations, scholars would also have their writings and works of their ancestors printed in "private print editions" while bookshops made profit-oriented imprints for those preparing to take civil service examinations. The sudden rise of demand for Buddhist scriptures also prompted many temples to raise funds for woodblock printings of sutras. Again, it was during this time that the foundations of later printing were laid down. The fragility of these works means that they are rarely displayed.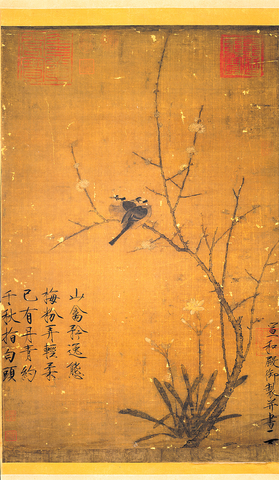 Chimonanthus and Birds by emperor Huizong.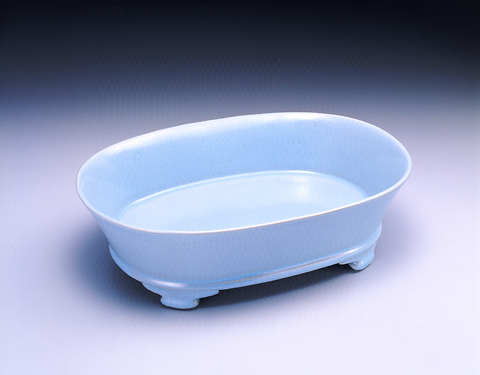 This plain narcissus planter is the only surviving Ju ware without any pattern of cracks.
Comments will be moderated. Keep comments relevant to the article. Remarks containing abusive and obscene language, personal attacks of any kind or promotion will be removed and the user banned. Final decision will be at the discretion of the Taipei Times.