Planet Pop
Chinese fans of Harry Potter finally got a chance to catch up with the latest adventures of the boy wizard as the Chinese version of Harry Potter and Half-Blood Prince went on sale across China at the weekend.
Chinese publisher Renmin Wenxue Chubanshe (People's Literature
Publishing House) had rushed to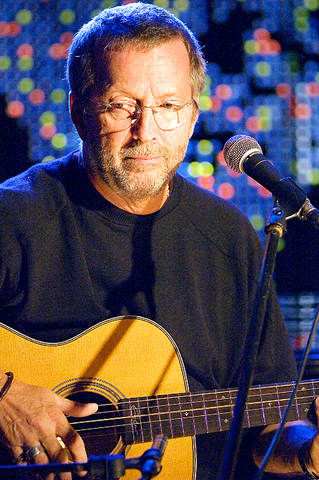 Eric Clapton is ready to kiss and tell.
PHOTO: APN
translate the book, first published in English in July, to beat the pirate editions, Xinhua news agency said.
"We have to prepare to quickly issue the Chinese edition to thwart the pirates," series editor Wang Ruiqin was quoted as saying.
China has vowed to crackdown on piracy in the book market.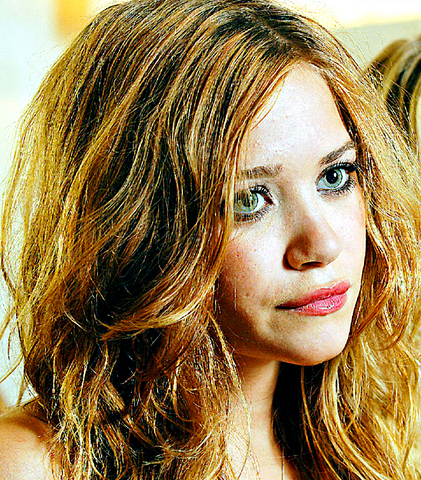 Mary-Kate Olsen is just taking a break.
PHOTO: APN
The whole of the first print run of 800,000 copies had been distributed nationwide to branches of the Xinhua Bookstore chain.
In Beijing, fans of the boy wizard reportedly started queuing from Friday night, although the book did not go on sale until Saturday.
One bookshop in the capital sold 8,000 copies on Saturday alone.
J.K. Rowling's series of books about a boy wizard at a boarding school have been an international hit with children and adults alike.
Rowling's books have sold more than 300 million copies worldwide in over 60 languages and the first three Potter books have already been made into blockbuster movies.
Legendary singer and songwriter Bob Dylan embarks on a 31-concert European tour starting in Stockholm's Globen arena today and ending on November 27,
organizers said.
After gigs in Sweden, Germany, France, Italy and elsewhere, the tour will culminate with five shows at London's Brixton Academy and two concerts in Dublin.
It comes nearly three months after Dylan's North American tour with a
five-piece band, and he is expected to feature a similar mix of old and new work, including classics like Maggie's Farm and Lay, Lady, Lay and songs from his latest studio album, Love and Theft.
Dylan fans worldwide have already had much excitement recently with the release of director Martin Scorsese's epic documentary No Direction Home this year which charts Dylan's meteoric rise to superstardom through unusually forthright interviews with the man himself and a host of both besotted and reproachful contemporaries.
He has also published an autobiography Chronicles and The Bob Dylan Scrapbook, 1956-1966 within the past 12 months.
Dylan, who is 64, started as a protest folk singer in the 1960s, the decade that propelled him to world fame.
Still deeply rooted in American
traditional folk music, he has since
embraced rock'n'roll, country music and even jazz.
Eric Clapton will follow musicians Bob Dylan and Sting with a book about his life, telling of his 40 years as the top rock and blues guitarist of his age in which he went "to hell and back," publisher
Doubleday said. Doubleday in the United States, and Century in Britain, both owned by Bertelsmann AG said they would jointly publish the book in spring 2007 and paid Clapton a
"substantial advance."
Evidently Star Trek actor James "Scotty" Doohan took the catchphrase "beam me up" very seriously -- his cremated remains will be launched into space in accord with his last wishes. Commercial space flight operator Space Services Inc will launch the late actor's remains into space aboard its Explorers Flight on December 6, a company spokeswoman said.
The Beatles were singled out last week as the most influential entertainers of the past 100 years, beating out the likes of Elvis Presley, Charlie Chaplin and Mickey Mouse, according to a survey conducted by show business newspaper Variety. Behind the Fab Four's
first-place finish, were in alphabetical order: jazz pioneer Louis Armstrong, television comedienne Lucille Ball, movie legends Humphrey Bogart, Marlon Brando, Charlie Chaplin, James Dean and Marilyn Monroe, cartoon hero Mickey Mouse and singers Elvis Presley and Frank Sinatra.
Teen actress Mary-Kate Olsen has taken a leave of absence from New York University to focus on the entertainment company she runs with her twin sister, Ashley, her spokesman said. "She's not dropping out. She's taking an approved leave of absence to focus on her increasing responsibilities and live her life," spokesman Michael Pagnotta said, adding that Olsen had returned to Los Angeles.
Former Beverly Hills, 90210 star Tori Spelling and her husband are
getting divorced, just 15 months after they were married. Actor-writer Charlie Shanian filed for divorce last week,
according to court papers filed in Los Angeles. Grounds for the split were not immediately known, but the couple have been living apart since August.
Comments will be moderated. Keep comments relevant to the article. Remarks containing abusive and obscene language, personal attacks of any kind or promotion will be removed and the user banned. Final decision will be at the discretion of the Taipei Times.