Bullock shovels bullshit in `Congeniality' sequel
The actress turns in a tired performance, the script is bad and the directing is flawlessly awful
Wading through this junky sequel to her genial goofball hit Miss Congeniality, Sandra Bullock looks as if she would rather be shoveling pig waste -- though of course in some respects that is exactly what she's doing. Set a mere three weeks after the first film, which was released in 2000, Miss Congeniality 2: Armed and Fabulous finds Bullock as the charmingly clumsy FBI agent, Gracie Hart, vainly fending off unwanted celebrity.
On her last assignment, Gracie infiltrated a beauty pageant by metamorphosing from duckling to swan, a mission that earned her legions of female fans across the country.
After Gracie's cover is blown during a bank heist, endangering her and every other undercover agent on her team, the powers that be decide that she should become "the face of the FBI." Gracie, hurt after being dumped by a romantic prospect (the agent played in the first go around by Benjamin Bratt, wisely nowhere to be seen or heard here), agrees to the reassignment on the tenuous grounds that flouncing about in designer threads is better for her soul and career than pushing pencils.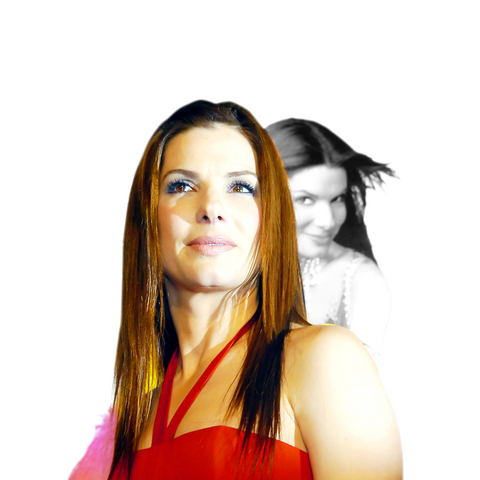 PHOTO: AP
And so, after a consult with the obligatory swishy style guru, Joel (Diedrich Bader), Gracie undergoes yet another transformation, one designed to strip every gram of charm and integrity from her character. Clarice Starling, meet Paris Hilton.
Usually an effervescent screen presence, Bullock turns in a performance as flat as day-old champagne. It's hard not to blame her, particularly given the shoddy work by both the screenwriter Marc Lawrence, who helped write the first Miss Congeniality, and the director John Pasquin, whose previous crimes against cinema include the Tim Allen vehicle The Santa Clause. It isn't just that Miss Congeniality 2 is nearly absent a single genuine laugh; it's that instead of a screenplay and a story we now have stereotypes and sketch comedy. In place of screwball heroics and wish-fulfillment the filmmakers give us jokes about tampons and some curious gender unease, particularly between Gracie and an angry female agent with the abominably cutesy name of Sam Fuller.
Played by the talented actress Regina King, Agent Fuller spends much of the movie smacking Gracie around really, really hard, a peculiar tic that only becomes more peculiar as the movie dribbles along. In between the feeble glimmerings of a plot and a hailstorm of body blows, the two women develop a grudging admiration for each other that should by the logic of the cliches both women have assumed -- Sam's all man, Gracie's all girl -- led into an intimate clinch. Alas, this particular wish is not to be fulfilled. Instead, the sub rosa romance between Gracie and Sam is quashed in favor of way too many uneasy, unfunny jokes pegged to gay men. As it turns out, being fabulous is far more dangerous for a woman (and a movie star) than being armed.
Publication Notes
Film Notes:
'Miss Congeniality 2'
Directed by: John Pasquin
Starring: Sandra Bullock (Gracie Hart), Regina King (Sam Fuller), Enrique Murciano (Jeff Foreman), William Shatner (Stan Fields), Ernie Hudson (McDonald), Heather Burns (Cheryl), Diedrich Bader (Joel) and Treat Williams (Collins)
Running time: 100 minutes
Taiwan Release: tonight
Comments will be moderated. Keep comments relevant to the article. Remarks containing abusive and obscene language, personal attacks of any kind or promotion will be removed and the user banned. Final decision will be at the discretion of the Taipei Times.