CD Reviews
I spent much of the Lunar New Year watching again the incomparable DVDs of Wagner's Ring operas from the 1976 Bayreuth production by Patrice Chereau and Pierre Boulez (Philips DVD 070 401 to 404). The feeling became irresistible that these DVDs, opening with only mixed success in Rheingold, increasingly found their imaginative world dominated by Wagner's original vision. The director's political program seemed to melt away and be taken over by the power of the music itself and of the lead singers. What was so remarkable was that all the main singers acted so imaginatively. The end result is a 14-hour experience that, at some NT$2,500, remains the best value for money currently available in Wagnerian opera on DVD. Try Gotterdammerung, the finest of the four, and you'll soon be running out to get your hands on the other three. \nThese, then, remain the Wagner DVDs to beat. So how does a new addition to the genre match up? \nWagner: Tristan Und Isolde \nHeppner, Eaglen, Dalayman, Pape \nConductor: James Levine \nDeutsche Grammophon \nDVD 073 004-9 \nNew York's Metropolitan Opera waited 15 years to stage their new Tristan, claiming a lack of soloists of sufficient stature. They finally took the plunge in 1999. (Why the five year wait for the DVD? you may well ask). The work is much less dramatic than the Ring, and this production, directed by Dieter Dorn, with sets and costumes by Jurgen Rose, tacitly recognizes this by offering a quasi-abstract timelessness as the visual counterpart to the music's yearning and implicit death-wish. Even so, it doesn't do much to help the viewer sit through the protracted introspection and emotional stalemate. It therefore throws your attention back onto the music, and the beautiful playing of the Metropolitan Opera Orchestra under James Levine is particularly finely rendered. But this production team takes no risks -- in marked contrast to Chereau -- and instead relies, like a modernist painting, on tones of gray, blue and red, plus miniature stage models and token items of scenery. It's very New York in the commercial sense, fashion- \nconscious and expensive-looking. It comes over at times as more like a tasteful cosmetics advertisement than an opera. \nThe work's climaxes are the conclusion of Act One when the couple drink the love potion, the long love duet in Act Two, and Isolde's closing liebestod. Only the second of these (sung, unusually these days, uncut) genuinely impresses in this version. Strangely, there seems little desire to overawe by visual richness, but instead a sense that we ought to be devastated by the work itself, and not need any additional imaginative input. \nBen Heppner and Jane Eaglen are two big name soloists, though neither is physically ideal for their role. Vocally both have their moments, but these tend to be when the music's demands are relatively modest, as in the tender passage in the middle of the Act Two duet. Eaglen's liebestod, contrary to the claims made in the accompanying booklet, is relatively restrained. Neither singer consistently touches the heart. Rene Pape, as a finely sensitive King Mark, is the most pleasing member of the cast. \nThe Metropolitan Opera has up to now generally opted for splendid but traditional productions. This Tristan was a break with this, an attempt to adopt what was perceived as a more European manner. But Deutsche Grammophon make the mistake of including a bonus trailer for their other opera DVDs featuring Met productions -- Turandot with Eva Marton and Placido Domingo, Ariadne auf Naxos with Jessye Norman, Ballo and Trovatore with Luciano Pavarotti, and many more. Every one of them, it has to be said, looks more attractive than this Tristan. Musically impressive it may be for some, but for this reviewer it's fundamentally unlovable. \nHu Nai-Yuan, Violin \nEMI 5 57714 2 \nTaiwanese violinist Hu Nai-yuan claims to be so captivated by Vienna that he's put together this CD of music for violin and piano associated with the city, with many of his own photos of the place in the accompanying booklet, together with a not altogether appropriate quotation on dreams from Sigmund Freud. With Claude Cymerman at the keyboard, Hu runs through a wide variety of items, many by composers few listeners will have heard of. Both musicians play with great panache, however, making this an enjoyable album of popular, accessible and tuneful music. \nDaniel Barenboim 50th \nAnniversary Concert Live from the Teatro Colon \n2000EMI Classics 5 57416 2 \nDaniel Barenboim was born in Argentina, and gave his first public concert in Buenos Aires as a child prodigy at the age of seven. At 57, and by then an international celebrity, he returned to pay tribute to the land of his birth with a repeat solo performance, though with partly different music. The original recital hall no longer existed so he chose instead the grand Teatro Colon. This live recording of the concert contains a range of music from Mozart to Schumann, plus Latin American composers Resta, Ginastera and Villa-Lobos. It appears from the accompanying notes that Barenboim played all the music from memory, and even chose the items spontaneously while on stage. \nGentle Dreams \nJulian Lloyd Webber, Cello \nPhilips 476 1296 \nAndrew Lloyd Webber's brother Julian is a classical cellist, and these two CDs present him playing tuneful items culled from his many recordings. In order to lure a wider audience a few numbers more evocative of smoky saloon bars than concert halls have been included at the beginning and end of each CD, including a version of Your Song with Elton John on piano. \nAll in all these CDs will please those who enjoy undemanding classical snippets, together with a few other items, all highly suitable for late-night background listening.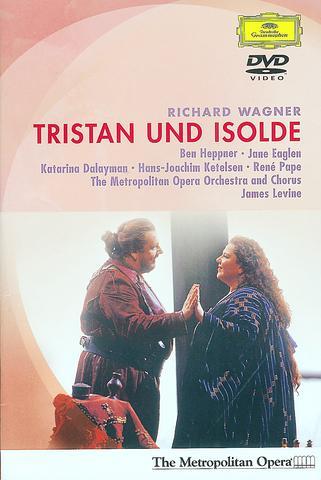 Wagner: Tristan Und Isolde Heppner, Eaglen, Dalayman, Pape Conductor: James Levine Deutsche Grammophon DVD 073 004-9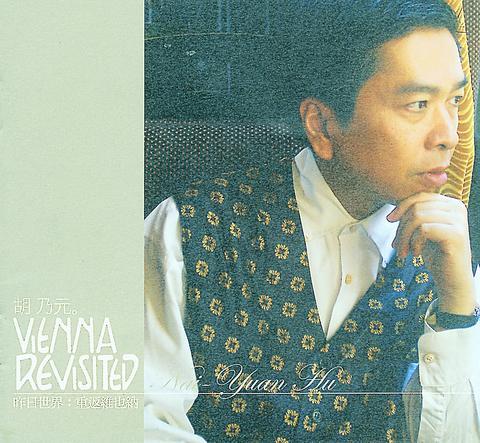 Hu Nai-Yuan, Violin EMI 5 57714 2
Daniel Barenboim 50th Anniversary Concert Live from the Teatro Colon 2000EMI Classics 5 57416 2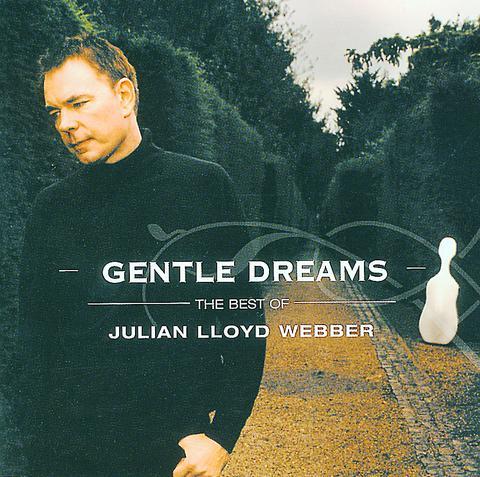 Gentle Dreams Julian Lloyd Webber, Cello Philips 476 1296
Comments will be moderated. Keep comments relevant to the article. Remarks containing abusive and obscene language, personal attacks of any kind or promotion will be removed and the user banned. Final decision will be at the discretion of the Taipei Times.