Abraham M. Denmark on Taiwan: Does Taiwan have an economic role to play in a free and open Indo-Pacific?
In a recent major address to the US Chamber of Commerce's Indo-Pacific Business Forum, Secretary of State Mike Pompeo detailed an economic initiative to contribute to the Trump administration's vision of a "free and open Indo-Pacific." He declared that the region is "one of the greatest engines of the future global economy," and that the region must be free and open to preserve its peace and prosperity. He detailed US$113 million in new initiatives designed to advance US economic interests across the region, including an energy initiative in Indonesia, the construction of hundreds of kilometers of electricity transmission lines in Nepal, and an agreement to develop new, long-term sources of water supply in Mongolia. Yet throughout the secretary's description of this new initiative, the role of Taiwan was not addressed.
As a major economic player, Taiwan should have a major role to play in the economic aspect of any American strategy toward the Indo-Pacific, and especially one promoting the region's freedom and openness. Taiwan is one of the most free and open societies in the world, and should have a significant role to play in promoting those values across the region. Secretary Pompeo explained that "'free' means good governance and the assurance that citizens can enjoy their fundamental rights and liberties," and "open" means open investment environments, transparency, connectivity, a commitment to the peaceful resolution of disputes, and the ability of nations to enjoy open access to seas and airways. I can hardly imagine a better description of the values and policies represented by Taiwan.
Moreover, Taiwan is a major trading partner of the United States — more significant than countries like Israel, Russia, Brazil, and Saudi Arabia — and therefore should play a significant role in any economic strategy from Washington. To not include Taiwan — or other US allies and partners in the region — would be to ignore a key source of support for US interests and the principles we promote.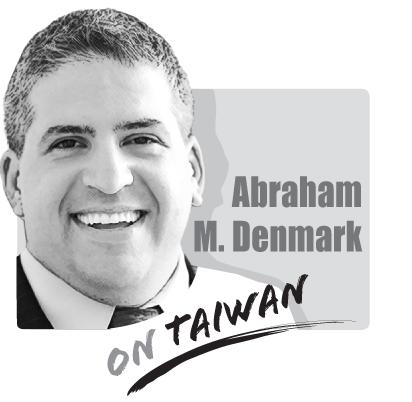 Considering the areas that Secretary Pompeo announced would be the focus of US economic strategy toward the Indo-Pacific — digital economy, energy, and infrastructure — there is no doubt that Taiwan has a significant amount of resources and expertise to contribute. For decades, Taiwan has been a reliable source for technological innovation in these areas. More recently, the recently launched Digital Nation and Innovative Economic Development Plan (also known as "DIGI+") identified infrastructure, talent, cross-industry transformation, digital rights, and smart cities as critical to achieving the goal of growing Taiwan's digital economy to NT$6.5 trillion (US$211.7 billion) by 2025. The significant overlap between these initiatives suggests great opportunities for Washington and Taipei to pursue synergistic efforts to develop Taiwan's economy while also contributing to the broader health and success of the liberal regional order.
Yet more will need to be done. At only US$113 million, the initial stage of this economic initiative disappoints — especially when compared with the hundreds of billions of dollars that China has devoted to its One Belt, One Road initiative. Here too suggests an opportunity for Taiwan — and other more developed US allies and partners across the Indo-Pacific — to contribute to US efforts to use technology, economic engagements, development assistance, and soft power to help the rest of the region develop and grow strong. Such an effort would not only buttress these relationships; they will also enhance the ability of US allies and partners to resist economic pressure from Beijing.
Washington, Taipei, and other key partners should develop mechanisms to coordinate efforts and cooperate on major development projects across the region. By ensuring that our efforts complement one another and support liberal principles that are critical to a free and open Indo-Pacific, these initiatives have the potential to become a major source for the region's continued stability and prosperity.
Yet Taiwan also has a critical role to play. It cannot afford to sit passively by and wait for the world to come knocking. Instead, significant reforms and investments will be needed to better position Taiwan to contribute to the future of the Indo-Pacific's digital economy. While Taiwan already brings significant advantages to the table, more can be done. The plan to create an Asian Silicon Valley in Taoyuan is a prime example of the vision and ambition that will be needed. Yet — as with the just-announced US initiative — the key to success will not be in the vision, but in the implementation and the resources committed.
As competition between China and the United States has intensified, Washington has struggled with developing and implementing an economic component of its strategy. With the possibility of the US joining TPP a distant hope, a modest initiative from Washington to enhance US regional development assistance is welcome. But the United States cannot do it alone — allies and partners (including Taiwan) will have a critical role to play in both competing with China and in sustaining the liberal regional order that has been critical to decades of peace and prosperity.
Abraham M. Denmark is director of the Asia Program at the Woodrow Wilson International Center for Scholars, and formerly served as deputy assistant secretary of defense for East Asia. The views expressed are his own.
Comments will be moderated. Keep comments relevant to the article. Remarks containing abusive and obscene language, personal attacks of any kind or promotion will be removed and the user banned. Final decision will be at the discretion of the Taipei Times.