Chinese pollution quietly takes its toll on Japan
Some schools in the country's south have occasionally curbed activities because of toxic chemical smog from China's factories or sand storms from the Gobi Desert caused by rampant deforestation
With a smile on her tanned face, skiier Kazumi Furukawa can vividly recall the time three years ago she stood here on Mount Zao and looked down at fir trees turned into glittering crystals.
"The sky was cobalt blue and I could see the tiny snow crystals on the tips of the tree branches," Furukawa, 56, remembers.
But these days the natural phenomenon is growing rarer and scientists say the culprit is beyond Japan's control - industrial pollution from China.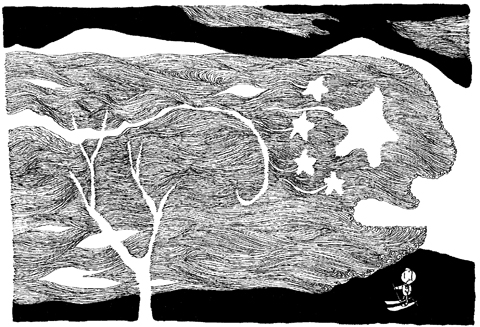 ILLUSTRATION: MOUNTAIN PEOPLE
Mount Zao is whipped every year by wet winds from across the Sea of Japan that form layers of ice and snow that shine like crystals. The Japanese call them juhyo, or ice trees.
Skiiers from Japan and other Asian nations regularly fly to the 1,600m mountain just for a glimpse of the juhyo, which local people describe as little monsters for their intricate twisted shapes.
Fumitaka Yanagisawa, an assistant professor of Yamagata University who has studied the juhyo for nearly two decades, warns that the frost is increasingly mixed with acid, spelling danger for the trees' future.
This year he recorded the highest yet levels of acid, "which could have severe ramifications on the eco-system," he said.
Looking at satellite data, he and another professor, Junichi Kudo of Tohoku University, concluded that the acid in the trees came from sulfur produced at factories in China's Shanxi Province.
Since he first wrote about his research in a scientific journal in 2006, elementary school teachers have asked him to give lectures to local children.
"It's hard to explain this kind of scientific evidence to children, but finally they seem to come up with the same question: 'What are you going to do about the problem?'" Yanagisawa said.
He regretted that he had no good answer.
"The pollution comes from outside Japan. There's a limit to what local residents here can do," he said.
Mount Zao is only one example of pollution hitting Japan from China, where factory emissions are causing international concern as its economy soars ahead.
Some schools in southern Japan and South Korea have occasionally curbed activities because of toxic chemical smog from China's factories or sand storms from the Gobi Desert caused by rampant deforestation.
Environmental ministers of China, Japan and South Korea agreed last year to look jointly at the problem, but Tokyo has accused Beijing of secrecy.
"About yellow sand, I am not quite sure how and why it can be regarded as a national secret," Japanese environment minister Ichiro Kamoshita said in February.
Yanagisawa remembers making a presentation on his academic findings at a Chinese university in the early 1990s.
"When I suggested the possibility that Japan was being hurt by cross-border pollution from China, the whole audience booed my speech," he said with a bitter smile.
"Even now, it's a sort of taboo to mention cross-border pollution when I'm invited to give a speech in China," he said.
Japanese officials say they are hoping to cooperate on the environment with Beijing, as Tokyo has been trying to repair ties after years of friction.
"It will have adverse effects if we push China too much on cross-border pollution," said Reiko Sodeno, an environmental ministry official who has observed past bilateral talks.
"Blaming other countries wouldn't help to solve the problem, as it only hurts national pride," she said.
She said the goal was for Asian nations to come up with a treaty on long-range transboundary air pollution similar to agreements in place among European and North American nations.
Japan also suffered terrible air and water pollution as it built itself into the world's second-largest economy, but the situation has been improving since regulations were imposed in the 1970s.
China has taken steps to clean up its air to avoid international embarrassment at the Beijing Games in August after a warning from the International Olympic Committee.
"I have high hopes that in this year of the Olympics for China that Beijing will cooperate in international efforts towards cutting emissions of air pollutants," Sodeno said.
Comments will be moderated. Keep comments relevant to the article. Remarks containing abusive and obscene language, personal attacks of any kind or promotion will be removed and the user banned. Final decision will be at the discretion of the Taipei Times.