Taiwan embraces the coming of DAR (Digital Ad Rating)
DIGITAL AD RATING : Nielsen's latest measurement currency-Digital Ad Ratings to now cover more than 20 countries
Taipei – September 9, 2016 –Audience research company Nielsen announced the launch of Digital Ad Ratings in Taiwan on Sep 7th, further expanding the solution's global footprint to provide a total view of ad campaign audiences across computer and mobile devices. Since its commercial release in 2011, Digital Ad Ratings has become the global industry standard for independent ad campaign measurement in almost 26 countries.
"Since traditional media keeps decreasing while digital media keeps growing energetically, it's inevitable that advertisers will have more concern when considering investing and allocating their resource on internet." said Toni Petra, Executive Vice President, Watch, Nielsen.
As the rapid growth of mobile devices, more and more advertisers keep investing on digital ad; thus, the need of measurement tool offered with the quality of justice is critical. Nielsen now introduces this persuasive method to Taiwan. DAR-Digital Ad Ratings measures the demographics, unique audience, reach, frequency and gross rating points (GRPs) for an ad campaign's full digital audience across computers, tablets and smartphones in a way comparable to TV, enabling advertisers, media agencies and publishers to maximize their advertising reach across digital platforms.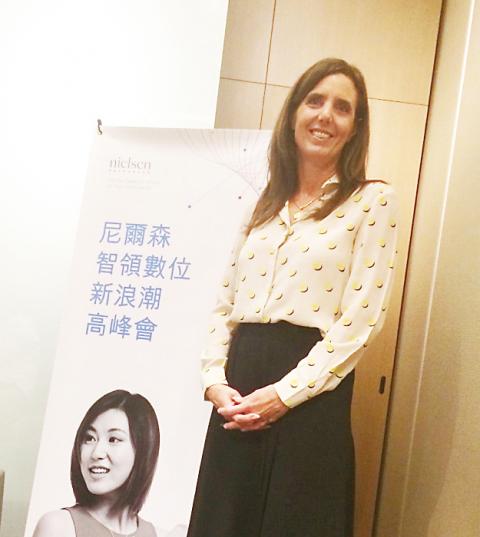 In Taiwan's heavily mobile market, it's imperative that measurement reflects market needs—understanding the unduplicated reach across computers and mobile devices. With Digital Ad Ratings, marketers will be able to better plan and measure their audiences with like-for-like reach and frequency metrics across screens and have a deeper understanding of the connection between online and mobile separately and together. DAR plays as a role of a common language for clients, agencies and the media, everyone in this ecosystem can use it to communicate with each other; also, DAR actually help them more clear about what we really want.
"Nielsen has already launched Digital Ad Ratings in several countries. Key features include big data integration, cross-screen measurement, real-time feedback, and unduplicated reach. We are so glad Nielsen has expanded its Digital Ad Ratings to Taiwan; it actually provides a much clearer picture of the value of digital media to advertisers, which we believe it could help lots of marketing partners." Toni also mentioned.
"As Nielsen possesses the thought leadership in the measurement industry, it always pushes itself to the boundary. We all know that content matters; thus, we could also expect the coming the DCR (Digital Content Ratings), which will be another powerful measurement tool in such digital era." Toni added.
Comments will be moderated. Keep comments relevant to the article. Remarks containing abusive and obscene language, personal attacks of any kind or promotion will be removed and the user banned. Final decision will be at the discretion of the Taipei Times.