Kong Jaw-sheng named chief of FSB
EXPERIENCED BANKER The man chosen to lead the Cabinet's newest agency has more than 20 years in the financial industry and foreign investment community
Premier Yu Shyi-kun yesterday appointed Kong Jaw-sheng (龔照勝), chairman of state-run Taiwan Sugar Corp (Taisugar, 台糖), to be chairman of the financial supervisory board, which is scheduled to be established next month. \n"Professionalism, personal integrity, a global vision and little [political] burden is what qualifies Kong for the new post," the premier told reporters at a press conference called to announce Kong's appointment. \nThe administration hopes to take advantage of Kong's more than 20 years of experience in the financial industry and foreign investment community in getting the new regulatory body up and running, Yu said. \nThe new supervisory board will merge the Ministry of Finance's Bureau of Monetary Affairs, the Department of Insurance, the Securities and Futures Commission and the central bank's Bank Examination Department. \nThe new Cabinet-level agency will have 900 employees and act as an umbrella organization to centralize and oversee the nation's banking sector. \nKong, a 49-year-old banker specializing in financial planning and consulting, began to develop close ties with and to stump for presidential candidate Chen Shui-bian (陳水扁) in 2000, when he was the country manager for Credit Suisse First Boston (CSFB). \nIn early 2001, Kong helped the government organize investment forums in Europe and Hong Kong, in which then-minister of finance Yen Ching-chang (顏慶章) took part. He also escorted Yen to Washington for a US-ROC Business Council meeting in May 2001. \nKong's close relationship with the Chen administration, however, upset Beijing, which barred the Zurich-based Credit Suisse Group AG from participating in deals in China in 2001 and cost Kong his coveted job in April 2002. \nBefore the announcement of Kong's appointment, it was reported that some potential candidates -- such as Huang Yung-jen (黃永仁), chairman of E. Sun Financial Holding Co (玉山金控), and Ko Chen-en (柯承恩), dean of the management college at National Taiwan University -- had rejected the job. \nAt yesterday's press conference, Kong appeared to be very confident about his new post. \n"My experience in the financial industry and global perspective is the main reason for my appointment,'' Kong said. \nHe added that "the new regulatory body is critical to the development of Taiwan's financial industry and corporate governance." \nPundits gave a thumbs-up to Kong's appointment. \n"It takes more than political ties to do the job well," said Yang Tze-kiang (楊子江), a former vice minister of finance. \n"It takes courage, ambition and professionalism, in which Kong is over-qualified," Yang said. \nThe former minister praised Kong as an ideal and liberal-minded banker with market-oriented international vision and down-to-the-earth insight into the liberalization of the domestic capital market. \nYang added that when he had been vice finance minister, Kong had been one of his private advisers and had been behind many of his financial policies -- including the nurturing of domestic investment banking and venture-capitalist businesses as well as the adoption of a regulatory approach to open up the financial market. \nAs an old friend, Yang said that he benefited from Kong's insights when the two men used to sit next to each other during board meetings for the Taiwan Stock Exchange Corp. \nBank of Taiwan (台灣工銀) chair-man Kenneth Lo (駱錦明) is also deeply impressed with Kong, whom he has known for almost two decades. \n"An enthusiastic banker who provides customers with the best financial services," Lo said. \nHe went on to say that Kong would be a "bold banker with guts, who exercises flexibility, which is exactly what the rigid local banking sector lacks." \nLo said he admired the marketing strategies Kong launched at conservative Taisugar and helped make many breakthroughs at the state-run enterprise. \nHe added that he hoped Kong would be able to utilize his creativity in his new post to create a new profit-making environment and help the financial sector. \nKong's expertise in managing foreign banks is expected to help the government attract foreign investors as well as aid local banks with their expansion plans, said Chen Po-chih (陳博志), chairman of Taiwan Thinktank (台灣智庫), on whose board Kong also serves. \nPrior to going to work for CSFB, Kong in 1999 helped set up and then headed the Taiwan operations of Donaldson Lufkin & Jenrette Inc, which CSFB acquired in 2000. \nHe also helped set up the Taiwan unit of Lehman Brothers Holding Inc and acted as president from 1995 to 1999. Before then, Kong served as a senior executive at the Development Bank of Singapore from 1983 to 1987.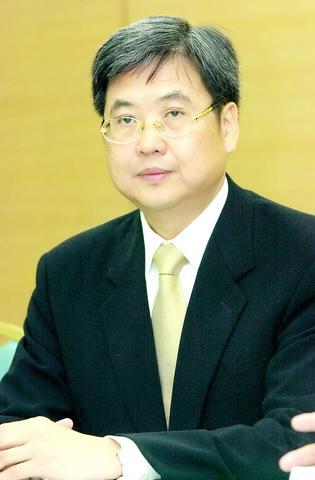 PHOTO: WANG MIN-WEI, TAIPEI TIMESN
Comments will be moderated. Keep comments relevant to the article. Remarks containing abusive and obscene language, personal attacks of any kind or promotion will be removed and the user banned. Final decision will be at the discretion of the Taipei Times.