NSW to continue logging projects despite review
Native forest logging in New South Wales (NSW) will continue to receive support, the Australian Construction, Forestry, Maritime, Mining and Energy Union and the NSW Nationals party said, despite a report by the previous coalition government that found that the industry could be ended without hurting the budget.
However, environmental groups have welcomed the revelation that the department assessed an industry closure for then-NSW minister for environment and heritage James Griffin, saying it is proof that it could be done "if the political will is there."
The NSW Labor Party's incoming minister for climate change and energy Penny Sharpe was not briefed on the work that found carbon and biodiversity credit income from halting logging could pay for compensation to loggers and others affected by an end, Guardian Australia found.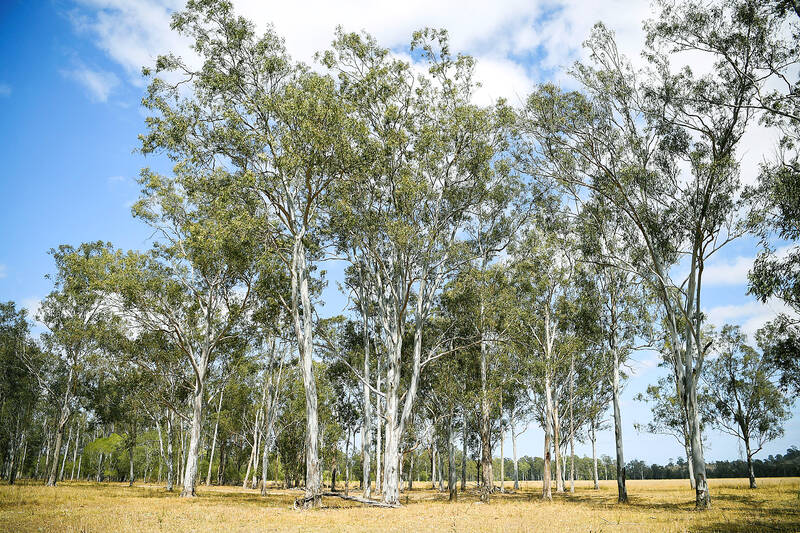 Eucalyptus trees grow near Gympie, Australia, on Sept. 20, 2021.
Photo: Reuters
New South Wales Treasurer Daniel Mookhey, who has responsibility for state-owned Forestry Corp NSW, has been approached for comment.
Union national secretary Michael O'Connor warned against the cessation of the industry, saying it employs "thousands of workers" and is vital for the social fabric of many communities.
O'Connor said the NSW Labor government "won't treat our members with the disrespect we've received from the [Daniel] Andrews government," referring to the premier of Victoria.
On Tuesday, Victoria announced it would bring forward the end of native logging to next year, a decision some workers learned about on the radio as they headed to work, he said.
"We're confident NSW will be a lot more inclusive about how they make decisions," he said.
Native forest logging has been loss-making for years, prompting Victoria to follow Western Australia's looming ban.
Unions have said there are not enough plantations to supply the market with sufficient hardwood, so demand would divert to Indonesia, Papua New Guinea and other nations with looser rules.
However, analysis supporting the industry's closure showed "it can be done if the political will is there," NSW Nature Conservation Council chief executive officer Jacqui Mumford said.
"At a time when our forests are in peril, species are spiraling towards extinction, and NSW is struggling to meet its climate goals, ending native forest logging is a no-brainer to work towards solving these linked crises," Mumford said. "Pressure is mounting on the [NSW Premier Chris] Minns' government to take action to protect NSW's precious forests from logging."
National Party of Australia leader Dugald Saunders did not deny his party had stymied the plan to phase out native forestry.
"We always supported regional communities to ensure native forest harvesting in NSW is carefully managed under a robust regulatory framework to ensure the right balance is struck between environmental protection and forestry operations," he said.
Comments will be moderated. Keep comments relevant to the article. Remarks containing abusive and obscene language, personal attacks of any kind or promotion will be removed and the user banned. Final decision will be at the discretion of the Taipei Times.