Atayal cultural conservationist Hitay Payan dies
Atayal cultural conservationist and artist Hitay Payan, who dedicated his life to the preservation and promotion of Atayal cultural heritage, died on Friday last week at the age of 74, the Ministry of Culture said on Tuesday.
Born in Hsinchu in 1949, Hitay Payan developed an interest in the history and culture of the Atayal people after discovering several versions of the Atayal language, and devoted himself to preserving the culture and language of his people.
Traditionally, the Atayal had no written language and used lmuhuw to pass on their language and culture from generation to generation through songs and oral communication.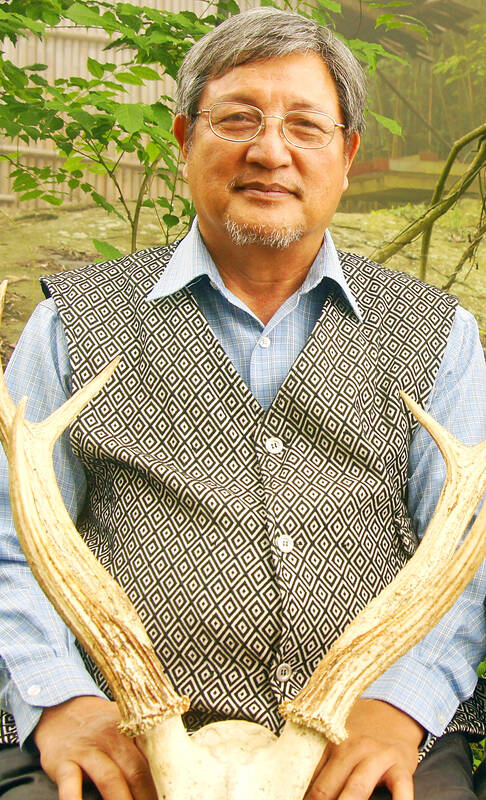 Atayal cultural conservationist Hitay Payan is pictured in an undated photograph.
Photo courtesy of the Ministry of Culture via CNA
Lmuhuw in 2011 was listed as an intangible cultural asset by the Bureau of Cultural Heritage of the then-Council for Cultural Affairs.
Hitay Payan was a member of the Taiwan Atayal People Sustainable Association, which was certified as a lmuhuw conservation group by the Hsinchu County Government in 2012. He devoted his life to preserving and promoting the culture of the Atayal, which in addition to lmuhuw included the origins and history of the Atayal people.
He wrote books in Chinese, gave talks and also participated in making documentaries.
Minister of Culture Shih Che (史哲) in a statement expressed his condolences and said the ministry would issue an official certificate in recognition of Hitay Payan's efforts at conserving local culture.
In related news, the Council of Indigenous Peoples on Tuesday held a one-day "Forum on the Revitalization and Exchange of Austronesian Languages" at Taipei's National Central Library, where representatives from the Canada Language Museum and Te Taura Whiri i te Reo Maori (Maori Language Commission) engaged with Taiwanese officials.
The forum was organized to bring together nations with indigenous languages so they can learn from one another, the council said.
Domestically, the council said that it hoped the forum would help it improve the Indigenous Languages Development Act (原住民族語言發展法).
By observing and learning how other nations preserve the languages of their indigenous populations, Taiwan could further advance the revitalization and restoration of the nation's own indigenous languages, the council said.
The act was promulgated in 2017 and reflects the UN Educational, Scientific and Cultural Organization's indigenous languages promotion and preservation efforts in 2016 and 2019, as well as the organization's Indigenous Languages Decade program from this year to 2032.
As people at the forum spoke in their native tongues, the council arranged for live translations into English, Mandarin, Amis, Paiwan, Atayal, Bunun and Truku.
Comments will be moderated. Keep comments relevant to the article. Remarks containing abusive and obscene language, personal attacks of any kind or promotion will be removed and the user banned. Final decision will be at the discretion of the Taipei Times.