US representative says his e-mail hacked by China
US Representative Don Bacon said he is among those whose e-mails were hacked in an espionage campaign that Microsoft Corp has attributed to China.
Bacon, a Republican from Nebraska and a strong advocate for US military support to Taiwan, posted on social media that the FBI had notified him that the Chinese Communist Party (CCP) hacked into his personal and campaign e-mails over the course of a month, from May 15 to June 16.
"The CCP hackers utilized a vulnerability in the Microsoft software, and this was not due to 'user error,'" he wrote on X, the social media platform formerly known as Twitter.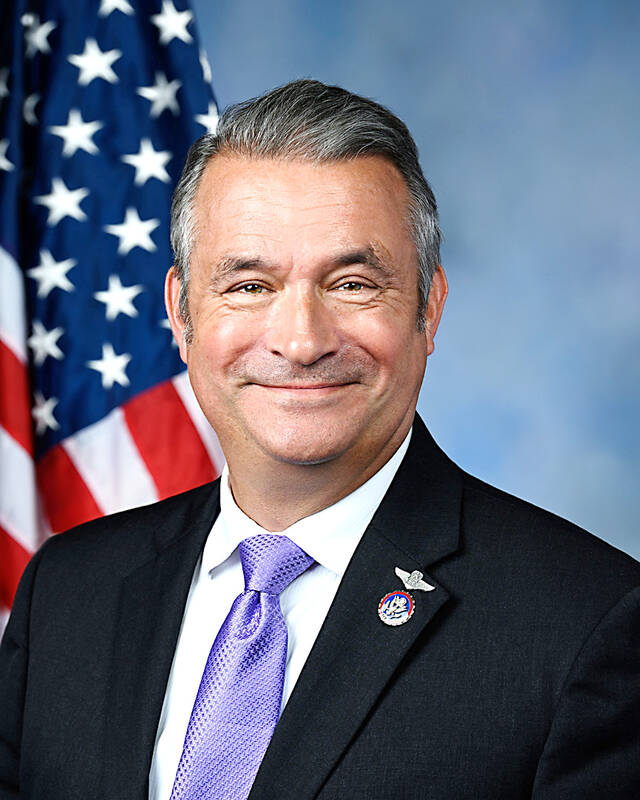 US Representative Don Bacon is pictured in an undated handout photograph provided on Oct. 11 last year.
Photo: US House of Representatives via Reuters.
Bacon, a member of the US House Armed Services Committee, received an e-mail from Microsoft indicating he might have been hacked and advising him to change his password on June 16, said Maggie Sayers, Bacon's press secretary.
The FBI did not immediately reply to a request for comment.
The Chinese Ministry of Foreign Affairs described claims about the hacking campaign as "false information."
Bacon posted on X that he would "work overtime" to ensure US weapons sales to Taiwan.
The hack of Bacon's e-mails was previously reported by the Washington Post.
As for why he was hacked, Bacon wrote: "I stand against the Uighur genocide and abuses in Tibet and Hong Kong. And, I support an independent Taiwan."
Last month, Microsoft reported that China-based actors gained access to e-mail accounts affecting about 25 organizations including government agencies and consumer accounts of individuals likely associated with these groups.
US Secretary of Commerce Gina Raimondo was among the US officials whose e-mails were breached and the e-mails of Nicholas Burns, US ambassador to China, were also breached, the Wall Street Journal reported.
The US Department of Homeland Security announced that a cybersecurity advisory panel is to investigate malicious targeting of cloud computing environments and Microsoft's role in the breach.
Comments will be moderated. Keep comments relevant to the article. Remarks containing abusive and obscene language, personal attacks of any kind or promotion will be removed and the user banned. Final decision will be at the discretion of the Taipei Times.