Hospital staff indicted over bribes
AUDIT REPORT ORDERED: The manager of a computer equipment firm had for the past 10 years allegedly bribed six procurement staff and managers to secure tenders
Five employees involved in a corruption scandal involving several procurement staff at three hospitals affiliated to the Ministry of Health and Welfare have been indicted and removed from their positions, the ministry said yesterday.
A computer equipment company's manager, surnamed Lin (林), had for the past 10 years allegedly bribed six procurement staff and managers with cash, cell phones and drinks with female escorts to win procurement tenders for computer equipment and supplies at three ministry-affiliated hospitals, the Chinese-language Mirror Media magazine reported yesterday.
After a whistle-blower reported the illegal conduct and prosecutors initiated an inspection, Lin confessed to his crimes and agreed to turn state's evidence, so the case is under judicial review, the report said.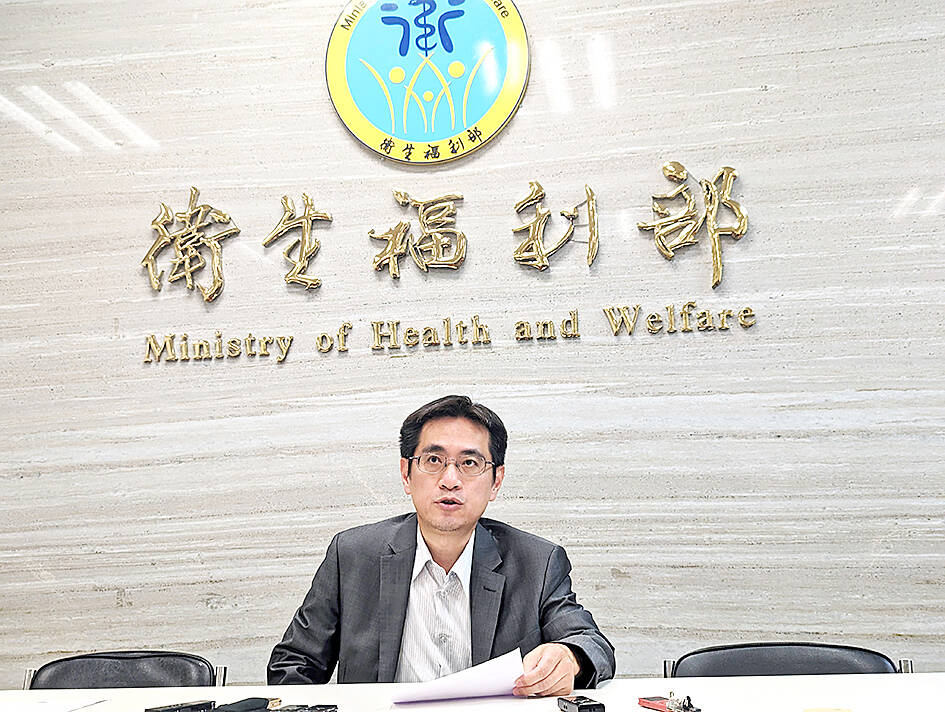 Hospital and Social Welfare Organizations Administration Commission Deputy Executive Director Yang Nan-ping speaks at a news conference yesterday.
Photo: Wu Liang-yi, Taipei Times
Later yesterday, the health ministry said in a news release that the Ministry of Justice Investigation Bureau's Taichung office on Sept. 20 last year asked Tainan Hospital, Chiayi Hospital and Puzi Hospital for computer equipment and documents for supplies procured from 2012 to last year. It also interviewed personnel associated with the case.
Among the personnel involved, one person was not indicted, while five were and they are now under judicial review, the health ministry said.
Hospital and Social Welfare Organizations Administration Commission Deputy Executive Director Yang Nan-ping (楊南屏) said the three hospitals had launched administrative investigations as soon as they were informed of the case by prosecutors, and reported it to the health ministry.
Three managers were given major demerits and two staff members were given admonitions by the three hospitals' appraisal committees in December last year, and two of the five indicted employees have resigned, while the others were transferred to posts not related to procurement, Yang said.
The commission has asked the three hospitals to submit a report on their audit mechanisms for small procurements, inter-entity supply contracts and calls for tenders, he said.
The hospitals would also shorten the time between regular job rotations to every two to three years for procurement staff, Yang said.
The hospitals should be responsible for supervision and management, while the health ministry would send inspectors to conduct on-site inspections, he added.
Comments will be moderated. Keep comments relevant to the article. Remarks containing abusive and obscene language, personal attacks of any kind or promotion will be removed and the user banned. Final decision will be at the discretion of the Taipei Times.