Man arrested for allegedly filming women in washroom
A man was arrested in Hsinchu on Saturday on suspicion of filming women in the women's washroom of a shopping mall in the city, local Chinese-language media reported on Thursday.
The man was arrested at around noon on Saturday when a woman using a stall in the mall's washroom noticed a cellphone being held above her from the neighboring stall, reports said. The woman ran out of the washroom and yelled to her husband to help her, after which the suspect – who was dressed as a woman – attempted to flee, but was subdued by other men until police arrived, reports said.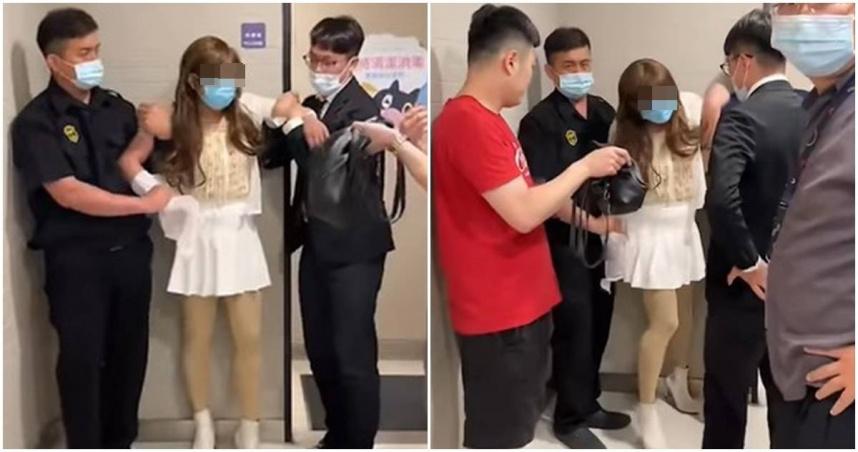 A suspect, middle wearing white skirt, is arrested in Hsinchu on suspicion of photographing women in a public washroom on Saturday.
Photo courtesy of Bao Fei Gong She
Witnesses said the suspect had long brown hair, and was wearing a skirt and yellow leggings, while some said they had seen the man in other shopping malls.
Police said a cellphone confiscated from the suspect contained "private photographs" of several women, adding that the case is being investigated by the Hsinchu District Prosecutors' Office.
Comments will be moderated. Keep comments relevant to the article. Remarks containing abusive and obscene language, personal attacks of any kind or promotion will be removed and the user banned. Final decision will be at the discretion of the Taipei Times.