US defense secretary confirms 'near-term' weapons delivery
The US is to send Taiwan military equipment from its stockpile "in the near term," US Secretary of Defense Lloyd Austin said on Tuesday.
Speaking to the US Senate Appropriations Committee, Austin confirmed that work is underway to send Taiwan US$500 million in stockpiled military equipment using the Presidential Drawdown Authority authorized by the 2023 National Defense Authorization Act.
It is the same authority with which the US has expedited the provision of weapons to Ukraine.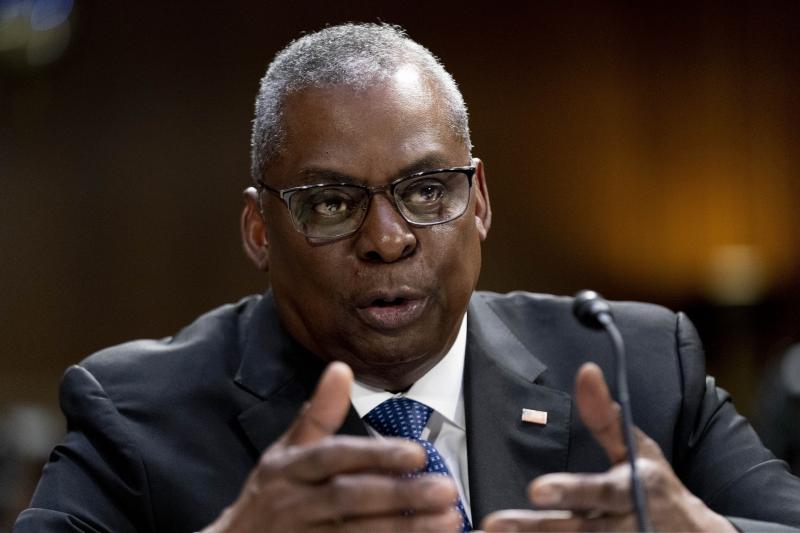 US Secretary of Defense Lloyd Austin speaks before a Senate Appropriations Committee hearing in Washington on Tuesday.
Photo: AP
"We are working on an initiative, and we hope to have an action forthcoming here in the near term," Austin said.
Separately, a Taiwanese military source said on Wednesday that the package would include a variety of missiles that can already be operated by the military, with the goal of enhancing its defense capabilities in the short term.
These could include portable Stinger anti-aircraft missiles, TOW 2B Aero anti-tank missiles and new Javelin mid-range anti-armor missiles, the source said.
If the Stinger missiles are provided through the drawdown, Taiwan could receive them this year, they said.
Comments will be moderated. Keep comments relevant to the article. Remarks containing abusive and obscene language, personal attacks of any kind or promotion will be removed and the user banned. Final decision will be at the discretion of the Taipei Times.