Pesticide ban on imports could be lifted, FDA says
A ban on residues of two types of pesticides commonly used on Japanese strawberries could be lifted, following a request by Japanese exporters in response to frequent border seizures of the fruit, the Food and Drug Administration (FDA) said on Wednesday.
The issue dates back to Jan. 3, when the agency's weekly report on substandard food import items showed that six out of 17 food shipments intercepted at the border were Japanese strawberries, mainly due to pesticide residues.
At the agency's request, Japanese exporters completed a report on the contraventions, and in February submitted an application asking the agency to consider easing the ban on residues of two pesticides — chlorfenapyr and flonicamid — to instead set residue limits.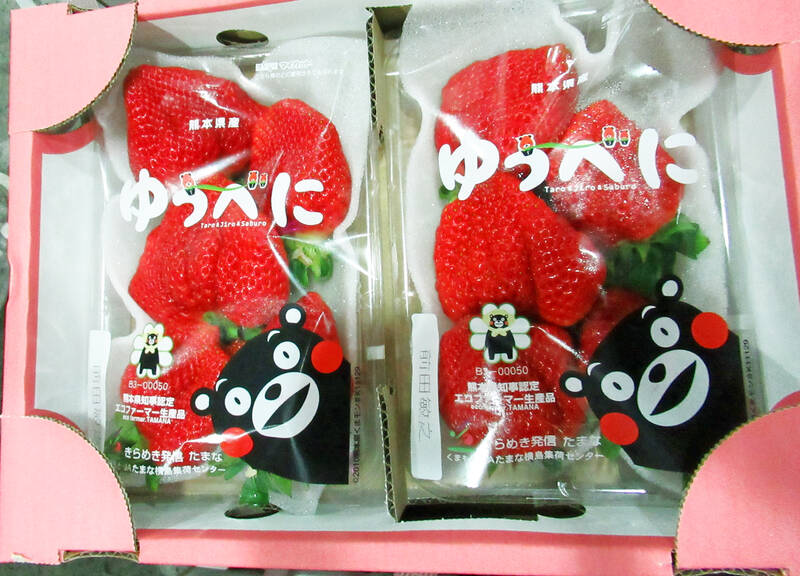 Strawberries imported from Japan that failed pesticide residue tests are pictured in Taipei on March 29.
Photo courtesy of the Food and Drug Administration
Although the pesticides are not authorized for use in Taiwan, they are used in Japan due to environmental factors, FDA Food Safety Division deputy head Cheng Wei-chih (鄭維智) said at the time.
If the agency were to set maximum residue thresholds, strawberries containing the pesticides could be imported to Taiwan as long as the residues fell within legal limits, he said.
The agency is soliciting expert opinions on the matter, and plans to announce a policy proposal within the next two weeks, FDA Director-General Wu Show-mei (吳秀梅) said.
The agency would seek public feedback over a designated period before the rules would take effect, Wu said.
Comments will be moderated. Keep comments relevant to the article. Remarks containing abusive and obscene language, personal attacks of any kind or promotion will be removed and the user banned. Final decision will be at the discretion of the Taipei Times.