Documentary tells little-known story of Vietnamese refugees in Penghu County
A Camp Unknown (彼岸他方), a documentary that explores Taiwan's humanitarian efforts after the Vietnam War, opened on Sunday, telling the story of more than 2,000 refugees who found safe haven in Penghu County.
The film chronicles Taiwan's participation from 1977 to 1988 in sheltering refugees from the war, taking care of more than 2,000 refugees brought on 51 vessels to Penghu.
In a discussion of the documentary and the history it narrates between executive producer Liu Chi-hsiung (劉吉雄) and director Awei Liu (劉建偉) at Sunday's premiere, the director said the film sheds light on a part of history that is little known and rarely talked about.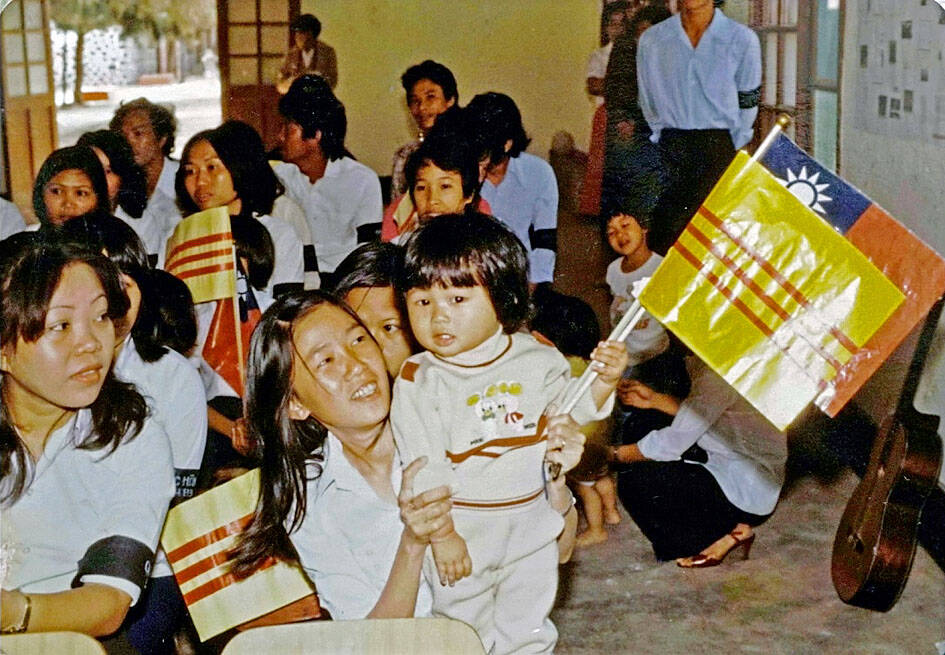 A still from the documentary A Camp Unknown.
Photo courtesy of Public Television Service via CNA
The refugees fled Southeast Asia at the end of the war in 1975 and were sheltered in Penghu as they awaited approval to emigrate to other nations, Awei Liu said.
While there, they were given occupational training and employment opportunities along with basic food and shelter, he said, adding that records show that 106 babies were born in the refugee camps during those years.
Liu Chi-hsiung said he spent almost 20 years researching the history depicted in the documentary and was helped by recording interviews with people involved in the effort to care for the refugees.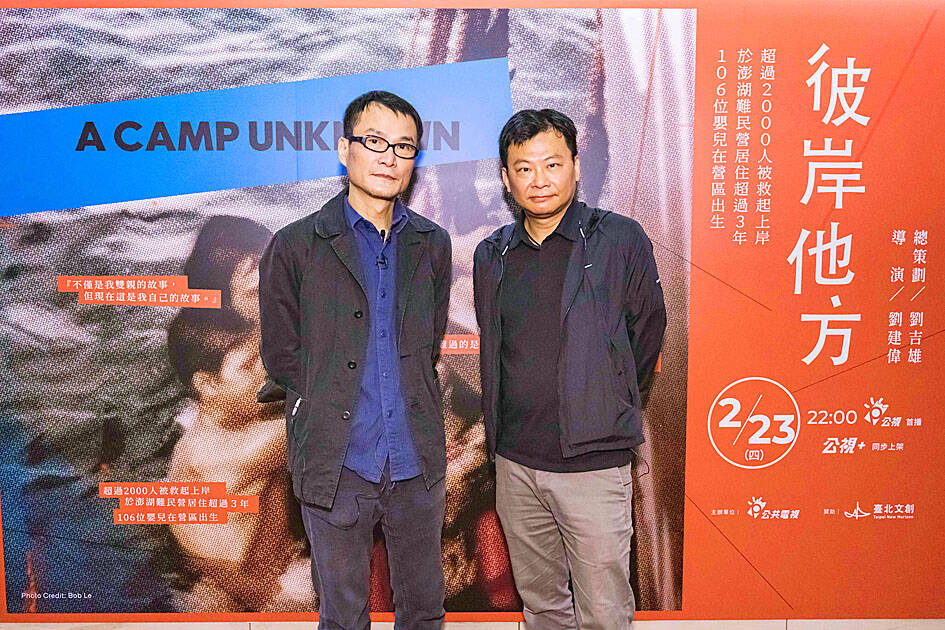 Executive producer Liu Chi-hsiung, left, and director Awei Liu pose at the premiere of their documentary A Camp Unknown in Taipei on Sunday.
Photo courtesy of Public Television Service via CNA
It also took almost 10 years for the documentary to be completed, the executive producer said.
The 55-minute documentary is to air on Public Television Service tomorrow at 10pm.
Comments will be moderated. Keep comments relevant to the article. Remarks containing abusive and obscene language, personal attacks of any kind or promotion will be removed and the user banned. Final decision will be at the discretion of the Taipei Times.