Taiwanese tea honored in the UK
A new Oriental Beauty tea made by artisanal tea maker Jacky Chang (張家齊) has received the highest recognition from the UK's most trusted food and drink awards.
Listed as "Oriental Beauty Tea 1" on the Web site of the Great Taste Awards, Chang's tea received a three-star rating, which the award's organizer, the Guild of Fine Food, classified as an "extraordinarily tasty food."
Only 2 percent of the applicants each year are given three stars, the guild said.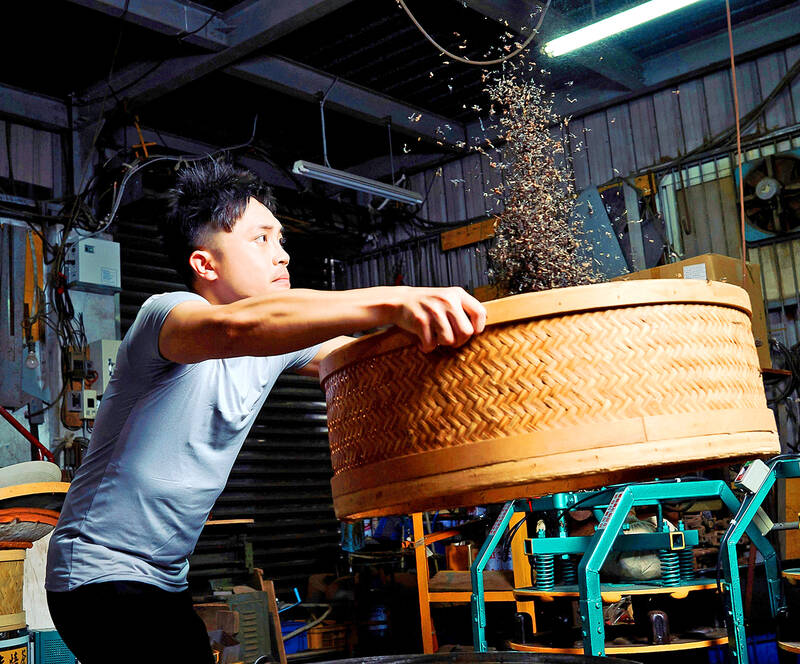 Miaoli County-based artisanal tea maker Jacky Chang prepares tea in an undated photograph. Chang's Oriental Beauty tea received the highest recognition at the UK's Great Taste Awards.
Photo courtesy of Jacky Chang
The Miaoli County-based teamaker's Oriental Beauty tea, a sweeter and more aromatic variety of Taiwan's oolong tea, was given the accolade under the "single estate tea, loose" category, making it a featured product among the 14,205 entrants this year after winning over the palates of 500 judges.
Chang on Monday credited the recognition to picking tea leaves at unconventional times.
He made sure that his company, Formocha Tea Co, refrained from picking leaves during the traditionally optimal season this year due to rainy weather, he said.
To compensate for the unorthodox harvest time, the company focused on adjusting the fermentation process, and the humidity and temperature during roasting to control the tea's flavor, and it paid off, he said.
The flavor and aroma of this year's tea were similar to the Oriental Beauty teas that were also awarded three stars at the Great Taste Awards last year, Chang said.
Because he tends to name his teas after they have been processed, Chang said he intends to brand this year's tea "Queen's Garden" in honor of Queen Elizabeth II, who died on Thursday.
Legend has it that the late queen's paternal great-great-grandmother, Queen Victoria, was the monarch who gave the specific strain of oolong its alluring name after tasting the original batch from Taiwan more than a century ago, giving another layer to the naming of the tea, Chang said.
Great Taste is the UK's largest and most trusted accreditation program. It was organized by the Guild of Fine Food in 1993.
All products entered are available commercially in the UK, with rated products having undergone vigorous and impartial scrutiny, the organization said.
Comments will be moderated. Keep comments relevant to the article. Remarks containing abusive and obscene language, personal attacks of any kind or promotion will be removed and the user banned. Final decision will be at the discretion of the Taipei Times.