Home selected to be museum for 228 Incident
MARCH OPENING: The house of Tang Te-chang is to open on March 13, the date of his death in 1947, also known as Justice and Courage Memorial Day
The former home of a victim of the 228 Incident is to open as a museum in March, the Tainan Cultural Heritage Protection Association said yesterday.
The association raised more than NT$20 million (US$700,746) from about 8,000 donors to purchase the residence of Tang Te-chang (湯德章) from a private owner in June, it said, adding that the transfer of the property was recently finalized.
It is to open as a museum commemorating Tang on March 13, the date of his death in 1947, also known as "Justice and Courage Memorial Day."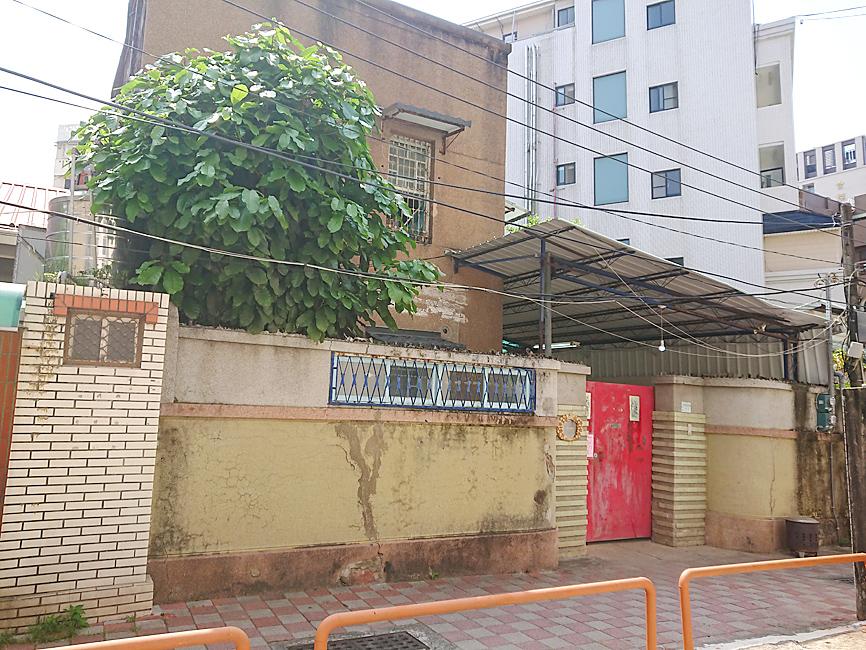 The Tainan residence of lawyer and 228 Incident victim Tang Te-chang is pictured yesterday.
Photo: Hung Jui-chin, Taipei Times
About NT$16 million of the money raised was used to purchase the property, with the remainder used to acquire items for the museum, as well as to cover other costs associated with the opening, the association said.
"After we secured the building, we learned that it was built in 1927, making it 93 years old. Tang lived in it for less than four years before he died in the 228 Incident," association director Huang Chien-lung (黃建龍) said, adding that the building had also served as an office for Tang, who ran a law practice.
The Tainan Cultural Affairs Bureau has provisionally granted the site historic status, Huang said.
In the interim, the association is restoring the building and installing historic artifacts, he said.
"This will not only be a place to commemorate Tang Te-chang, but will also be an important place of learning about democracy and human rights," he said.
On Monday, the association posted on Facebook an unfinished graphic story of Tang's experiences up to and including the 228 Incident, produced by author and artist Nisin Sheep (蠢羊與奇怪生物).
The work is to be published in February, the association said.
Comments will be moderated. Keep comments relevant to the article. Remarks containing abusive and obscene language, personal attacks of any kind or promotion will be removed and the user banned. Final decision will be at the discretion of the Taipei Times.