ANALYTICAL ENGLISH 解析英語
The love-hate relationship with 'coriander' 「香菜」是香還是怪 你是哪一派?
"Coriander," also known as cilantro, is an herb beloved by many people worldwide. It is used in various Chinese, Latin, Greek and Spanish dishes. Moreover, coriander is rich in vitamins, minerals and antioxidants and thus provides many health benefits, such as lowering cholesterol and blood sugar levels and having anti-inflammatory properties.
So why do some people hate coriander? They describe it as having a metallic or soapy taste. The reason for this seems to be related to their genetic makeup. There are certain genes that make it taste unpleasant for some people. In regions where coriander is commonly consumed, like India or Central America, few people possess coriander-hater genes. Conversely, in places like East Asia, some 20 percent of the population find that coriander tastes like soap.
For those who hate this soapy herb, there's a perfect day for them to join with others and pile on the hate — Feb. 24. This date is celebrated as International I Hate Coriander Day. A Facebook page aptly named I Hate Coriander started in 2013 and soon swelled to 200,000 followers. The page became so popular that merchandise displaying people's outright dislike for coriander was being sold on the site. Out of this Facebook page, the International I Hate Coriander Day was born.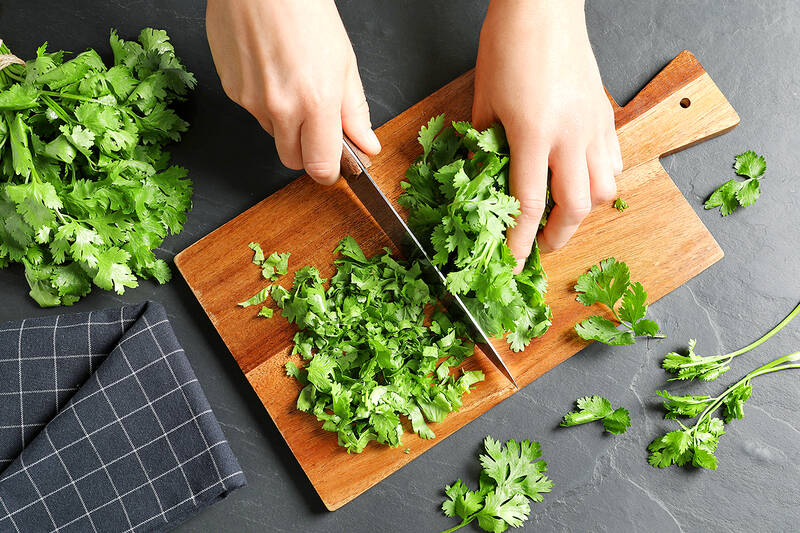 Photo courtesy of Shutterstock I 照片:Shutterstock 提供
In Japan, people are coriander crazy. The country boasts cafes and restaurants that specialize in dishes with coriander. The herb has found its way into various foods and products, including chips, soups, ramen, salads, cheeses, fried eggs, spring rolls and even candles. While some people would never want to eat coriander and would celebrate its demise, there are an equal number of folks who want to add it to everything they eat.
「香菜」,又稱芫荽,是一種受到全世界許多人喜愛的草本植物。它被用於各種中國、拉丁、希臘和西班牙的料理中。此外,香菜富含維生素、礦物質和抗氧化劑,因此提供了許多健康益處,如降低膽固醇和血糖值,且具有抗炎特性。
 那麼為什麼有些人討厭香菜呢?他們形容它有一種金屬或肥皂味。會這樣的原因似乎與他們的基因構成有關。有某些基因會使一些人覺得香菜很難吃。在普遍食用香菜的地區,如印度或中美洲,很少人具有討厭香菜的基因。相反地,在東亞等地,約有20%的人口覺得香菜吃起來像肥皂。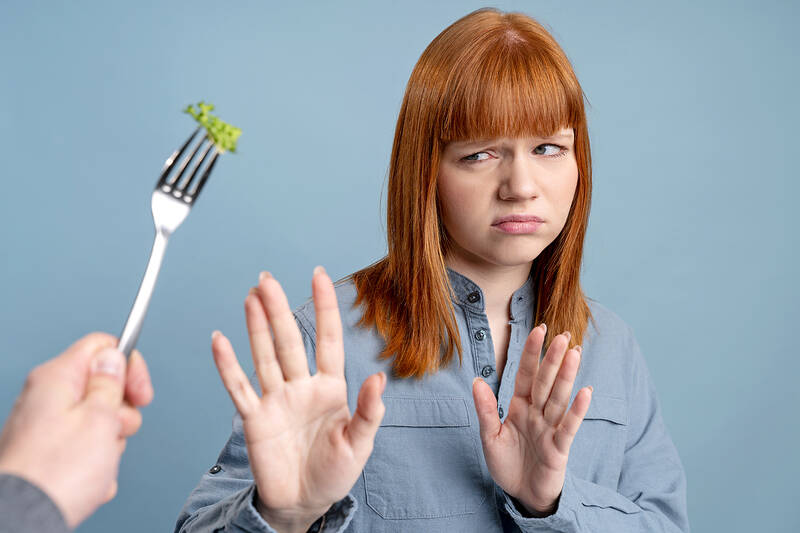 Photo courtesy of Shutterstock I 照片:Shutterstock 提供
 對於那些厭惡這種肥皂味草本植物的人來說,有一個完美的日子可以讓他們與其他人一起大肆渲染厭惡之情──二月二十四日。這一天是「國際討厭香菜日」。2013年,一個貼切取名為「我恨香菜」的Facebook粉專誕生了,並很快擴大到擁有二十萬名追蹤者。該粉專變得如此受歡迎,以至於在網站上還販售著能傳達人們恨香菜入骨的商品。由於這個Facebook粉專,國際討厭香菜日便應運而生。
 在日本,人們為香菜瘋狂。這個國家以擁有專門製作香菜料理的咖啡廳和餐廳而自豪。這種草本植物已經融入各種食品和產品中,包括洋芋片、湯、拉麵、沙拉、起司、煎蛋、春捲,甚至是蠟燭。雖然有些人絕不會想吃香菜並且會慶祝它的消亡,但也有同樣多的人想把香菜加進他們吃的每一樣東西中。
What Did You Learn?
1. Which of the following is NOT a health benefit of coriander?
(A) Decreasing blood-sugar level. (B) Serving as a spice in cooking.
(C) Bringing down cholesterol level.
(D) Reducing inflammation in the body.
2. Which of the following is closest in meaning to the word "outright" in the third paragraph?
(A) Unreserved.
(B) Incomplete.
(C) Accurate.
(D) Objective.
3. Four friends are discussing coriander. Whose statement is INCORRECT?
(A) "Coriander and cilantro refer to the same thing."
(B) "Whether you like or dislike eating coriander is decided at birth."
(C) "Coriander is commonly added to several dishes around the world."
(D) "I hate coriander and have celebrated International I Hate Coriander Day since 2010."
答案:
1. (B) 2. (A) 3. (D)
Word in Use
1. herb n. 草本植物
The herb can be used as an effective remedy for headaches. 這種草本植物可被用來當作頭痛的有效藥方。
2. beloved a. 受喜愛的
The teacher is beloved by all his students.
這個老師受其所有學生愛戴。
3. cuisine n. 料理,菜餚
This restaurant is famous for its Indian cuisine.
這家餐廳以印度料理聞名。
4. genetic a. 基因的 / gene n. 基因
The child's deformity was caused by genetic defects.
這個孩子的畸形是由於基因缺陷所引起。
Some people have genes that may put them at risk of cancer. 有些人的基因可能會帶給他們罹患癌症的風險。
5. consume vt. 攝取(食物),吃
Jim consumes a lot of fruit and vegetables each day.
吉姆每天吃大量的蔬菜和水果。
Practical Phrases
1. be rich in... 富含……
Citrus fruits are rich in fiber, not to mention vitamin C.
柑橘類水果富含纖維質,更不用說維生素C 了。
2. describe A as B 把A 形容為B
Rachel describes Kathy as a nice neighbor.
瑞秋描述凱西是一個好鄰居。
3. pile on...
(指加入或增加某種情感)大肆渲染…
As the scandal heated up, more and more netizens piled on their dislike for the singer.
隨著醜聞的升溫,越來越多網友對這個歌手表示反感。
4. specialize in... 專門從事∕專精於……
specialize vi. 專門從事
Our society specializes in helping children from underprivileged homes.
我們協會專門幫助清寒家庭的孩童。
5. find one's way into / to... 
(物)得以出現在∕到達∕進入……
Rhubarb found its way into Europe via the Silk Road.
大黃是經由絲路進到歐洲的。
聽文章朗讀及講解: https://ivy.pse.is/455bfu
本文出自常春藤解析英語雜誌: www.ivy.com.tw
Comments will be moderated. Keep comments relevant to the article. Remarks containing abusive and obscene language, personal attacks of any kind or promotion will be removed and the user banned. Final decision will be at the discretion of the Taipei Times.