SPEAK UP: Even more department stores to open 鑽石塔、裕隆城將開幕
A: More and more department stores are opening soon. In Taipei's east district, Shin Kong Mitsukoshi's Diamond Towers are to launch a trial run tomorrow.
B: And in New Taipei's Xindian District, Yes! Life Yulon City shopping mall featuring Asia's largest Eslite Bookstore will also start a trial operation next week.
A: There are so many department stores.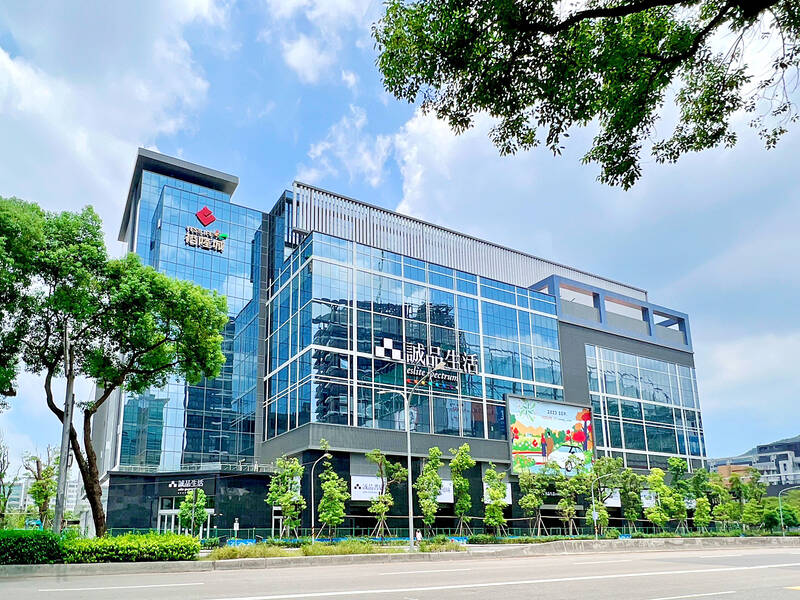 Yes! Life Yulon City shopping mall. 「裕隆城」商場。
Photo courtesy of Eslite Spectrum 照片:誠品生活提供
B: Yeah, in Taipei's Xinyi District alone, there are Shin Kong's A4, A8, A9 and A11, Breeze Xinyi, Songgao, Nanshan, Far Eastern Xinyi, Eslite Xinyi, Uni-Ustyle, Belavita, ATT and Taipei 101.
A: Well, let's go window shopping then!
A: 又有更多的百貨公司要開幕啦,台北市東區的新光三越「雙子星鑽石塔」,明天起將展開試營運。
B: 新北市新店的「裕隆城」商場,下週也將展開試營運,裡面還有全亞洲最大的誠品唷。
A: 現在百貨公司還真多。
B: 對啊光是信義區就有︰新光A4、A8、A9、A11、微風信義、松高、南山、遠百信義、誠品信義、統一時代、寶麗廣場、ATT、Taipei 101。
A: 我們出門去逛百貨吧!
(By Eddy Chang, Taipei Times/台北時報張聖恩)
Publication Notes
Language Tip 語文小提示
trial run (trial operation) A testing exercise; a preliminary performance or test of something, as of the operation of a ship or the effectiveness of a play, e.g. "They will put the software through many trial runs before putting it on the market."
Comments will be moderated. Keep comments relevant to the article. Remarks containing abusive and obscene language, personal attacks of any kind or promotion will be removed and the user banned. Final decision will be at the discretion of the Taipei Times.