輕鬆華語GO: EASY CHINESE GO
學校開學了 School has just started
對話 Dialogue
清清:最近早上路上的車又多了起來,你知道為什麼嗎?
Qīngqing: Zuìjìn zǎoshàng lùshàng de chē yòu duōle qǐlái, nǐ zhīdào wèishénme ma?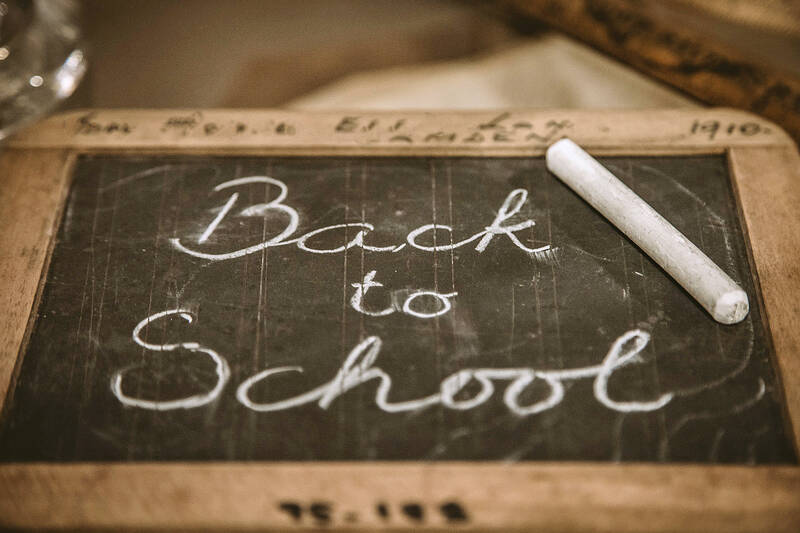 Photo courtesy of Unsplash / 照片:Unsplash 提供
華華:因為學校開學了吧!父母都要送孩子去上學,車流量就大了。
Huáhua: Yīnwèi xuéxiào kāixuéle ba! Fùmǔ dōu yào sòng háizi qù shàngxué, chē liúliàng jiù dàle.
清清:難怪尖峰時間又開始塞車了。
Qīngqing: Nánguài jiānfēng shíjiān yòu kāishǐ sāichēle.
華華:你就想辦法避開那個時段出門吧!
Huáhua: Nǐ jiù xiǎng bànfǎ bìkāi nàge shíduàn chūmén ba!
清清:我想我改坐捷運好了,雖然我家樓下就是公車站,但坐公車容易遲到,只好走遠一點去搭捷運了。
Qīngqing: Wǒ xiǎng wǒ gǎi zuò jiéyùn hǎole, suīrán wǒjiā lóuxià jiùshì gōngchē zhàn, dàn zuò gōngchē róngyì chídào, zhǐhǎo zǒu yuǎn yìdiǎn qù dā jiéyùn le.
華華:這也是個好辦法,辛苦你了!
Huáhua: Zhè yěshì ge hǎo bànfǎ, xīnkǔ nǐle!
翻譯 Translation
Qingqing: Recently there are more cars on the road in the morning. Do you know why?
Huahua: Because school has started! Parents have to send their children to school, so there is more traffic.
Qingqing: No wonder there's heavy traffic during rush hours again.
Huahua: You should find a way to avoid going out during that time.
Qingqing: I think I'll take the MRT instead. Although there's a bus stop right downstairs from my apartment, taking the bus often makes me late, so I'll go a bit further to catch the MRT.
Huahua: That's a good idea. You can do it!
生詞 Vocabulary
1. 開學 (kāixué) school starts
2. 上學 (shàngxué) go to school
3. 流量 (liúliàng) flow, traffic flow
4. 難怪 (nánguài) no wonder
5. 尖峰時間 (jiānfēng shíjiān) rush hour
6. 塞車 (sāichē) heavy traffic, traffic jam
7. 遲到 (chídào) to be late
8. 搭 (dā) take a vehicle, can also be 坐(zuò) in Chinese
教材音檔 Audio Files
國立清華大學華語中心提供
By National Tsing Hua University Chinese Language Center:
Comments will be moderated. Keep comments relevant to the article. Remarks containing abusive and obscene language, personal attacks of any kind or promotion will be removed and the user banned. Final decision will be at the discretion of the Taipei Times.