SPEAK UP: 'Queen of Rock' Tina Turner dies「搖滾女王」蒂娜透娜83歲去世
A: Isn't this Tina Turner's No.1 hit "What's Love Got To Do With It?" I really like her songs, too.
B: Since the "Queen of Rock 'n' Roll" died at the age of 83 late last month, I've been listening to her music.
A: The queen was always energetic onstage. She even broke a Guinness World Record by staging a concert for 180,000 people in 1988.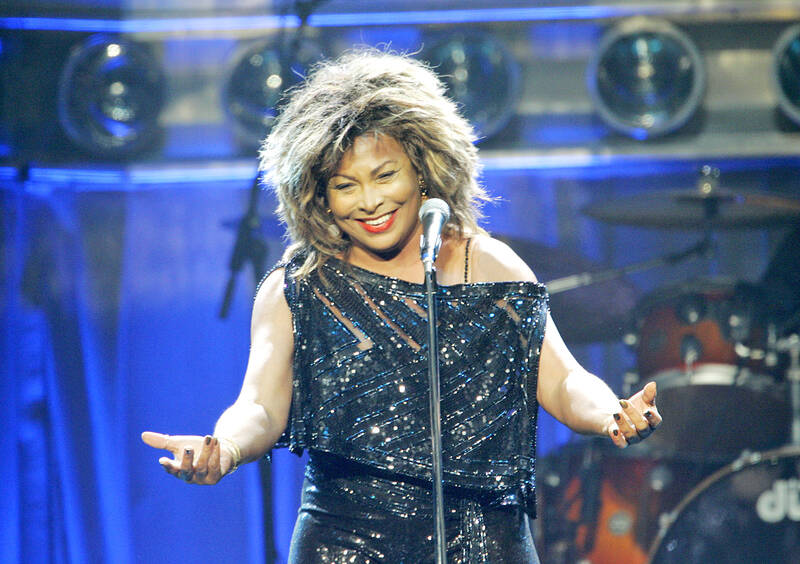 The "Queen of Rock 'n' Roll" Tina Turner. 「搖滾女王」蒂娜透娜。
Photo: AP 照片:美聯社
B: She also held a concert in Taipei that year. Did you go?
A: Nope, I was an elementary school student back then. What a pity.
A︰這首歌是蒂娜透娜的冠軍曲《與愛何干?》我也超喜歡聽她的歌。
B︰這位83歲的「搖滾女王」上月底去世後,我就一直在聽她的歌。
A︰蒂娜在舞台上時總是熱力四射,她甚至還在1988年舉辦了超大型十八萬人演唱會而打破「金氏世界紀錄」。
B︰她在那年也曾來台北開唱唷,你有去嗎?
A︰沒有啦我當時只是個小學生,太可惜了。
(By Eddy Chang, Taipei Times/台北時報張聖恩)
Publication Notes
LANGUAGE TIP 語文小提示
Guinness World Records(GWR) Guinness World Records is the global authority on all things record-breaking, with offices in China, Japan, the UAE, UK and US as well as adjudicators who verify records all over the world. How to apply to set or break a record: www.guinnessworldrecords.com/records/apply-to-set-or-break-a-record
Comments will be moderated. Keep comments relevant to the article. Remarks containing abusive and obscene language, personal attacks of any kind or promotion will be removed and the user banned. Final decision will be at the discretion of the Taipei Times.