Don't use artificial sweeteners for weight loss, WHO says 世衛:減重戒糖不應依賴人工甜味劑
Artificial sweeteners may not help people lose weight, the World Health Organization said in new guidelines that warn against products like diet sodas.
The WHO's advice is based on a scientific review that found products containing aspartame and stevia — often marketed as diet foods — likely do not help reduce body fat in the long term.
"People should reduce the sweetness of the diet altogether," Francesco Branca, WHO director for nutrition and food safety, said Monday last week.

A variety of no calorie artifical sweetener packets from the US, usually found in restaurants and eateries that serve hot coffee or tea. From left: Equal, Sweet'n Low and Splenda. 美國的各式無卡路里人工甜味劑,它們通常可見於販售熱咖啡或茶的餐廳及飲食店。左起:Equal 、Sweet n Low與Splenda。
Photo: Wikimedia Commons 照片:維基共享資源
Artificial sweeteners were also linked with higher risk of developing type 2 diabetes and cardiovascular disease, as well as of dying, according to the WHO.
The new guidance applies to all non-sugar sweeteners, including stevia derivatives and sucralose. Such products have become widely used and are commonly added to processed foods and beverages, like diet soda, or sold on their own.
'Not essential'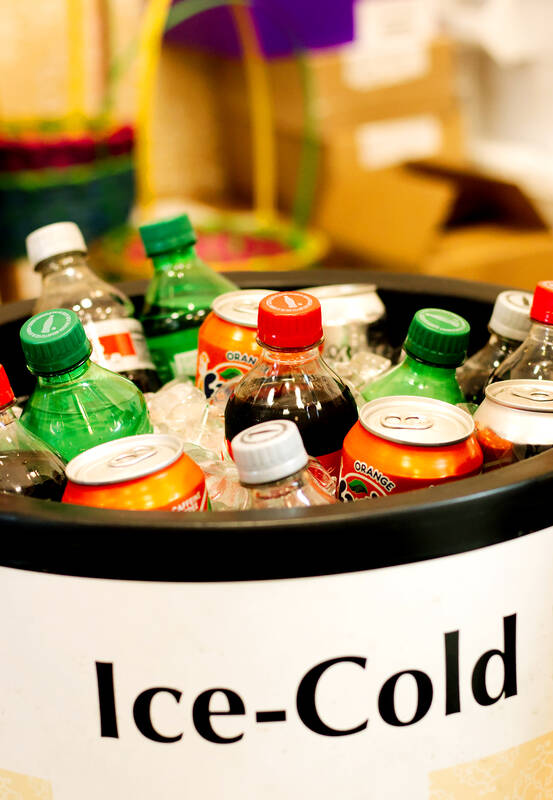 A variety of cold drinks. 各式甜味冷飲。
Photo: Pixabay 照片:Pixabay
Artificial sweeteners "are not essential dietary factors and have no nutritional value," Branca said. They are also often used to replace sugar in highly processed foods and drinks, and therefore may encourage low-quality diets.
Popular consumer products like Diet Coke and Diet Snapple, rebranded last year to Zero Sugar Snapple, contain aspartame. Keurig Dr Pepper Inc, the maker of Snapple, did not immediately respond to a request for comment. The Coca-Cola Co referred Bloomberg to a statement from the Calorie Control Council that called artificial sweeteners "a critical tool that can help consumers manage body weight and reduce the risk of non-communicable diseases."
The International Sweeteners Association, another industry group, said in a statement that it is "disappointed that the WHO's conclusions are largely based on low-certainty evidence from observational studies." Observational studies often do not have safeguards like comparison groups, which can introduce bias into findings.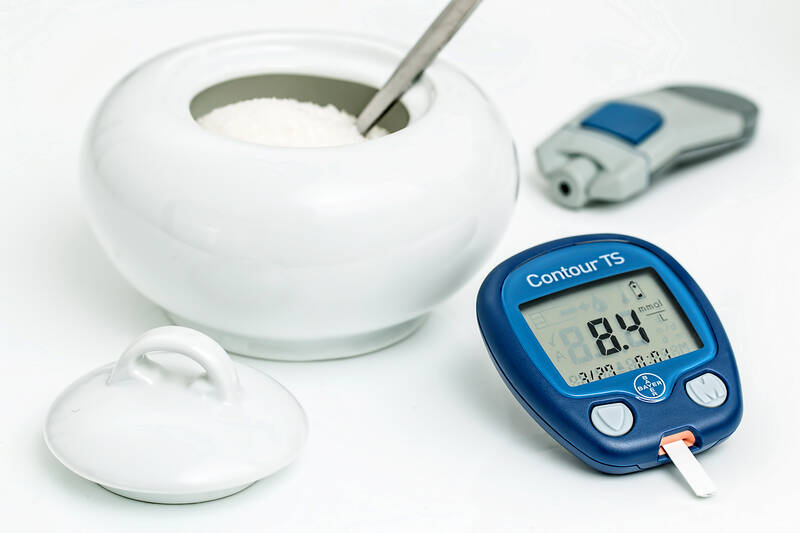 A jar of granulated sugar and a glucometer. 一罐砂糖與血糖計。
照片:Pixabay
The new recommendation applies to everyone except those who already have diabetes, the WHO said. The agency issued a draft guideline against sweeteners in July last year, and opened it up to public consultation.
The WHO has previously advised adults and kids to limit their sugar intake to 10 percent of total energy consumption, highlighting the connection between lower sugar intake and lower body weight.
(Bloomberg)
根據世界衛生組織發布的新指南,人工甜味劑(代糖)對減重可能並無幫助,該指南警告說,不要飲用健怡無糖汽水等產品。
世衛該建議是基於一項科學審查,該審查發現含有阿斯巴甜及甜葉菊的產品——通常作為減肥食品銷售——從長遠來看可能無助於減少體內脂肪。
「我們應把飲食中的甜味整個減少」,世衛營養及食品安全主任弗朗切斯可.布蘭卡上週一表示。
據世衛稱,人工甜味劑可能會增加罹患第二型糖尿病、心血管疾病及死亡之風險。
新指南適用於所有非糖類之甜味劑,包括甜葉菊衍生物及三氯蔗糖〔俗稱蔗糖素〕。這類產品已廣為使用,通常添加於加工食品及無糖汽水之類的飲料中,或者單獨出售。
「非必需品」
人工甜味劑「並非必需的飲食要素,也沒有營養價值」,布蘭卡說。它們還經常用於替代高度加工食品及飲料中的糖分,因此可能會鼓勵低品質飲食。
受歡迎的消費產品,如健怡可樂與健怡思樂寶飲品(去年更名為零糖思樂寶飲品),含有阿斯巴甜。面對詢問,思樂寶製造商克里胡椒博士公司(Keurig Dr Pepper Inc.)並未立即做出回應。可口可樂公司則向彭博社提供了「卡路里控制協會」的一份聲明,該聲明說人工甜味劑是「可幫助消費者控制體重與降低非傳染性疾病風險之重要工具」。
另一個業界組織「國際甜味劑協會」透過一份聲明表示,它「對世衛之結論主要基於低確定性證據之觀察性研究感到失望」。觀察性研究通常沒有對照組之類的保障措施,這可能會導致偏差的研究結果。
世衛表示,新的建議適用於所有人,除了糖尿病患者以外。世衛去年七月發布了一份指南草案,反對使用甜味劑,並公開徵求意見。
世衛之前曾建議成人及兒童將糖分攝取量限制在總能量消耗的百分之十,強調減少糖分攝取與降低體重之間的關聯。
(台北時報林俐凱編譯)
Comments will be moderated. Keep comments relevant to the article. Remarks containing abusive and obscene language, personal attacks of any kind or promotion will be removed and the user banned. Final decision will be at the discretion of the Taipei Times.