華語輕鬆GO EASY CHINESE GO
去彩券行買彩券 Buying lottery tickets
對話 Dialogue
清清:午飯時間到了,你不先吃飯,要去哪裡?
Qīngqing: Wǔfàn shíjiān dàole, nǐ bù xiān chīfàn, yào qù nǎlǐ?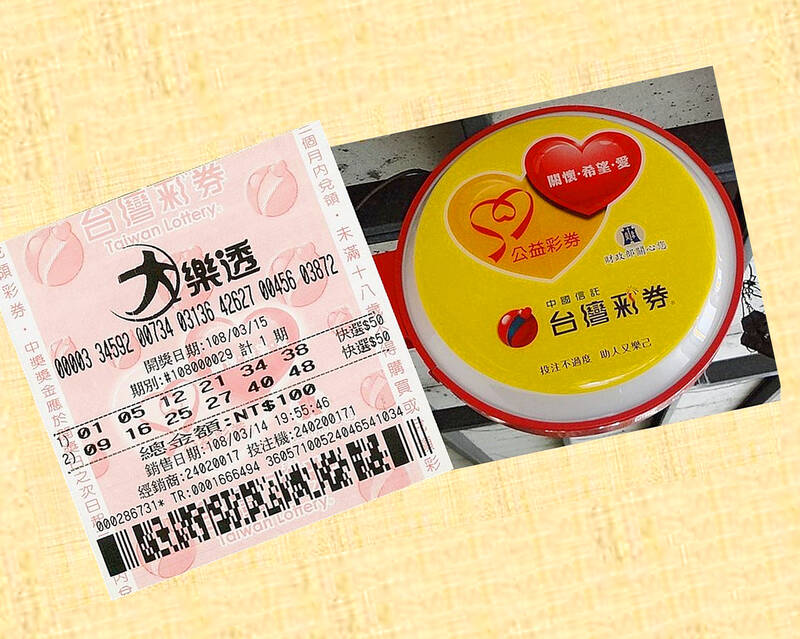 Photo courtesy of Wikimedia Commons / 照片:維基共享資源提供
華華:去彩券行買彩券,聽說今天的大樂透上看三億!
Huáhua: Qù cǎiquànháng mǎi cǎiquàn, tīngshuō jīntiān de dàlètòu shàngkàn sān yì!
清清:哇!要是中了,就發財了!
Qīngqing: Wa! Yàoshì zhòngle, jiù fācáile!
華華:對啊!你要不要一起去買?
Huáhua: Duì a! Nǐ yào búyào yìqǐ qù mǎi?
清清:好啊!我想想要選什麼號碼,還是電腦選號就好?
Qīngqing: Hǎo a! Wǒ xiǎngxiǎng yào xuǎn shénme hàomǎ, háishìdiànnǎo xuǎnhào jiù hǎo?
華華:那就兩種都買吧,希望我們都能中大獎!
Huáhua: Nà jiù liǎng zhǒng dōu mǎi ba, xīwàng wǒmen dōu néng zhòng dàjiǎng!
翻譯 Translation
Qingqing: It's lunch time. Why don't you go get something to eat? Where are you going?
Huahua: To find a lottery store to buy lottery tickets. I heard that today's lottery jackpot might reach NT$300 million!
Qingqing: Wow! If you win, you will be rich!
Huahua: Yes! Would you like to go with me?
Qingqing: Sure. I need to think about which numbers I want to choose, or should I just use the quick pick option?
Huahua: Well, let's buy both! I hope we win the jackpot!
生詞 Vocabulary
1. 彩券 (cǎiquàn) lottery ticket
2. 樂透 (lètòu) lottery (Taiwan)
3. 上看 (shàngkàn) may, to reach
4. 億 (yì) 100 million
5. 中 (zhòng) to win the prize draw or a lottery
6. 發財 (fācái) to make a fortune
7. 選 (xuǎn) to choose, to pick up
8. 號碼 (hàomǎ) number
教材音檔 Audio Files
國立清華大學華語中心提供
By National Tsing Hua University Chinese Language Center:
Comments will be moderated. Keep comments relevant to the article. Remarks containing abusive and obscene language, personal attacks of any kind or promotion will be removed and the user banned. Final decision will be at the discretion of the Taipei Times.