輕鬆華語GO EASY CHINESE GO
吃肉還是吃素?Meat or vegetarian?
對話 Dialogue
A: 走,我帶你去吃牛排,七分熟的最好吃了!
A: Zǒu, wǒ dài nǐ qù chī niúpái, qīfēnshóude zuì hàochīle!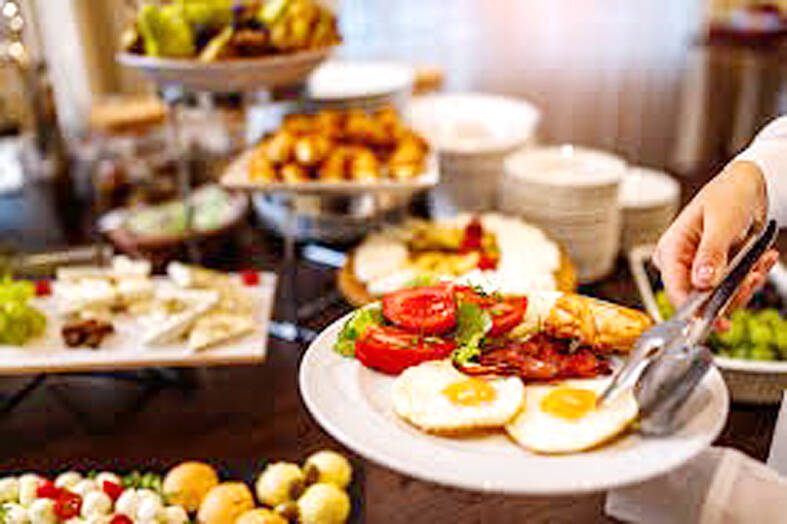 Photo courtesy of Unsplash / 照片:Unsplash 提供
B: 對不起,我不能吃牛肉。
B: Duìbùqǐ, wǒ bùnéng chī niúròu.
A: 沒關係,那家餐廳也有雞、魚、豬跟海鮮,都很不錯。
A: Méiguānxi, nà jiā cāntīng yěyǒu jī, yú, zhū gēn hǎixiān, dōu hěn búcuò.
B: 不好意思,我最近腸胃不好,吃得太油就拉肚子。
B: Bùhǎoyìsi, wǒ zuìjìn chángwèi bù hǎo, chī de tài yóu jiù lādùzi.
A: 這樣啊!我看你只能吃素了。沙拉吧吃到飽可以吧?
A: Zhèyàng a! Wǒ kàn nǐ zhǐ néng chīsùle. Shālā bà chīdàobǎo kěyǐ ba?
B: 可以,我最喜歡吃生菜和水煮蛋了!謝謝你啦。
B: Kěyǐ, wǒ zuì xǐhuān chī shēngcài hàn shuǐzhǔdànle! Xièxie nǐ la.
翻譯 Translation
A: Come on, I'll take you to eat steak, medium-well is the best!
B: But, I don't eat beef.
A: That's fine. That restaurant also has chicken, fish, pork and seafood. They're all pretty good.
B: Sorry, I've had a bad stomach recently, and I get the runs if the food is too oily.
A: I see... I think the only thing you can do is to go vegetarian. How about the all-you-can-eat salad bar?
B: Sure, I love lettuce and boiled eggs! Thank you.
生詞 Vocabulary
1. 吃素 (chīsù) vegetarian
2. 七分熟 (qīfēnshóu) medium-well
3. 海鮮 (hǎixiān) seafood
4. 腸胃 (chángwèi) stomach, stomach and intestine
5. 拉肚子 (lādùzi) diarrhea, get the runs
6. 吃到飽 (chīdàobǎo) all-you-can-eat
7. 生菜 (shēngcài) lettuce
8. 水煮蛋 (shuǐzhǔdàn) boiled egg
教材音檔 Audio Files
國立清華大學華語中心提供
By National Tsing Hua University Chinese Language Center:
Comments will be moderated. Keep comments relevant to the article. Remarks containing abusive and obscene language, personal attacks of any kind or promotion will be removed and the user banned. Final decision will be at the discretion of the Taipei Times.