ANALYTICAL ENGLISH 解析英語
The uniqueness of African hair 強大基因!非洲民族的自然「捲」
Human hair comes in various sizes, lengths, colors, and textures. Some people grow long, straight hair, while others have hair that is curly and short. However, there is one group of people known for having hair that shares particular characteristics.
A defining trait of people with African ancestry is having a head of thick hair that grows in tight coils. While features such as curls or thickness are found in people all around the world, it is the combination of these two traits that makes Africans relatively unique.
However, thick and curly hair is actually quite fragile. The scalp produces natural oil called sebum, which keeps our hair healthy. The tight curls on African people's hair make it hard for the oil to spread evenly. Thus, hair strands become dry and more brittle.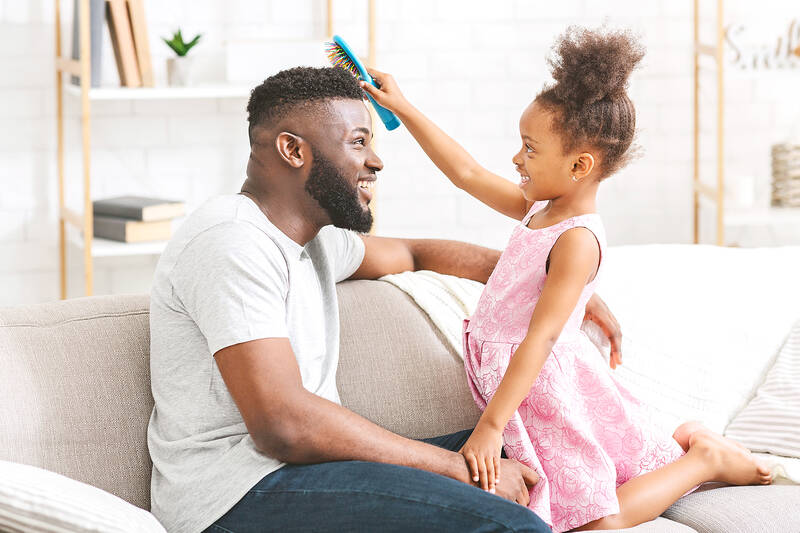 Photo courtesy of Shutterstock / 照片:Shutterstock提供
You might be wondering why people of African descent have such unique hair. The answer to this is all related to the hair follicle. A hair follicle is a tube-like structure (pore) in the top two layers of the skin that hair grows out of. The size, shape, and texture of a person's hair are wholly determined by their hair follicles. For example, the larger the hair follicles, the thicker a person's hair. Hair follicles with perfectly round openings produce straight hair. The more oblong the openings of the hair follicles are, the curlier the hair will be. Thus, African people tend to have large hair follicles with very flat, elliptical openings.
Regardless of whether a person has hair that's short, long, curly, or straight, we can all admire the beauty in the diversity of hair around the world.
人類的頭髮有各式各樣的尺寸、長度、顏色和質地。有些人留著一頭長直髮,而其他人則留著一頭短捲髮。但是,有一群人的頭髮擁有特定的特徵,並以其而聞名。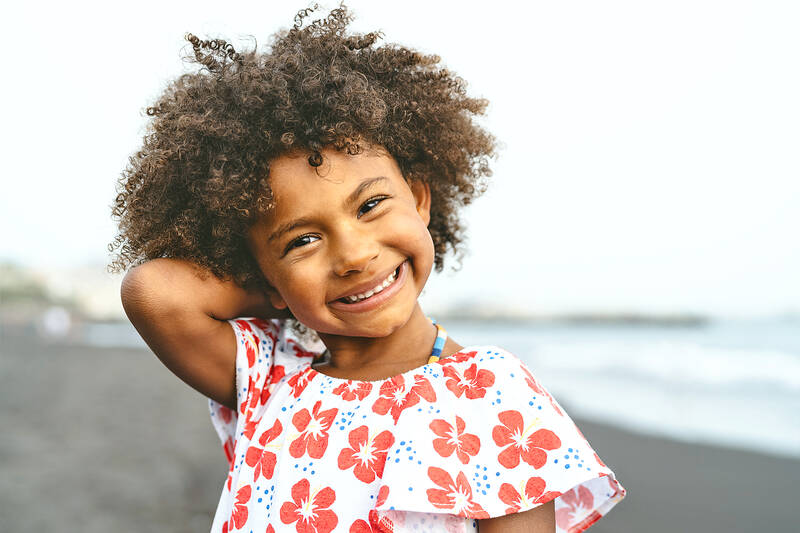 Photo courtesy of Shutterstock / 照片:Shutterstock提供
非裔血統的人其中一個決定性的特徵,就是一頭豐厚的濃密捲髮。雖然全世界的人們都會有捲髮或厚髮,但正是這兩種特徵的結合,讓非洲人相對來說較獨特。
然而,厚捲髮其實相當脆弱。頭皮會分泌一種被稱為皮脂的天然油脂,能讓我們的頭髮保持健康。非洲人的濃密捲髮使油脂很難平均地分布。因此,髮絲會變得乾燥且易脆裂。
你可能會想知道,為何非裔民族擁有如此獨特的頭髮。這個答案與「毛囊」有關。毛囊是位於皮膚層前兩層的管狀結構(毛孔),是頭髮的生長處。一個人頭髮的尺寸、形狀和質地完全取決於其毛囊。舉例來說,毛囊愈大頭髮就會愈粗。完全圓的毛囊開口會長出直髮。毛囊開口愈橢圓,頭髮就會愈捲。因此,非洲人的毛囊往往都很大,且帶有非常扁平、橢圓的開口。
不管頭髮是短的、長的、捲的或是直的,我們都可以欣賞全世界各式各樣頭髮之美。
What Did You Learn?
1. Which are the hair characteristics associated with people of African descent?
(A) Long and thin hair. (B) Thick and curly hair.
(C) Thin and light-colored hair. (D) Long and dark-colored hair.
2. According to the passage, what are hair follicles?
(A) They are oils that coat hair.
(B) They are the pores that cause hair to grow.
(C) They are the organs that hair grows out of on the skin.
(D) They are the hormones that determine the color of hair.
答案:1. (B) 2. (C)
Words in Use
1. texture n. 質地,質感
The texture of my hair has greatly improved since I started using this brand of shampoo.
自從我開始用這牌洗髮精後,我的髮質改善很多。
2. curly a. 捲曲的
curl n. 捲髮
My curly hair tangles whenever there's wind.
每次有風吹過時,我的捲髮都會纏在一起。
Seeing Hanna's stylish tight curls, other girls in class wanted to follow suit.
看到漢娜時髦的小捲髮,班上其他女生也想效仿。
3. characteristic n. 特徵,特色
Two of Charlie's distinctive characteristics are his optimism and perseverance.
樂觀和堅毅是查理的兩個鮮明特色。
4. defining a. 決定性的,關鍵的
The singing contest has come to a defining moment; the judges have to decide the winner.
這場歌唱比賽來到關鍵的時刻;評審要決定誰是贏家。
5. trait n. (個人的)特徵∕特質
One of the traits Debbie got from her mother is her beautiful blue eyes.
黛比母親遺傳給她的其中一個特徵就是美麗的藍眼睛。
Practical Phrases
1. come in. . .
有…(大小、尺寸、顏色等)
The shoes in Bill's store come in many colors and sizes.
比爾店裡的鞋子有多款顏色與尺寸。
2. make it + N/Adj. + for sb/sth + to
使(做)…對某人/某物而言變得……
My motorcycle makes it easier for me to travel between school and my home.
機車讓我往返學校和家裡變得更容易。
3. be determined by. . .
取決於…,由…決定
The price of fresh seafood is determined by the fishermen.
新鮮海鮮的價格由漁夫決定。
聽文章朗讀及講解: https://ivy.pse.is/455bfu
本文出自常春藤解析英語雜誌: www.ivy.com.tw
Comments will be moderated. Keep comments relevant to the article. Remarks containing abusive and obscene language, personal attacks of any kind or promotion will be removed and the user banned. Final decision will be at the discretion of the Taipei Times.