華語簡易通 EASY CHINESE FOR YOU
你在看什麼?(一) What are you looking at? (I)
對話 Dialogues
家宏:妳在看什麼?
宜君:台北捷運路線圖。我想去逛百貨公司,聽說火車站對面有一家。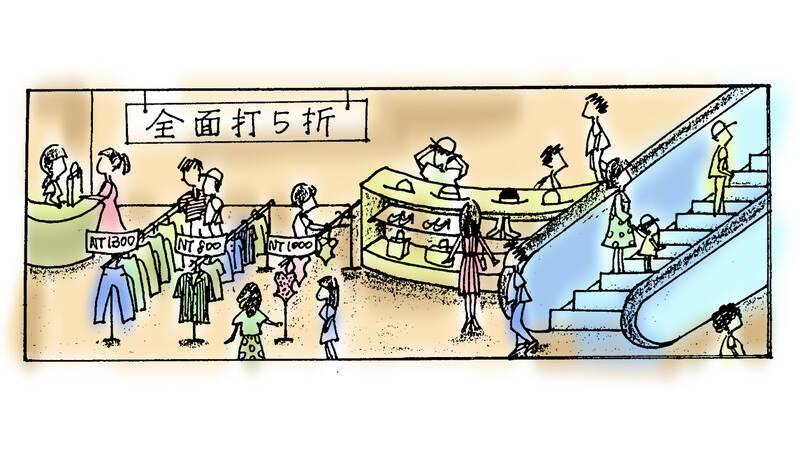 家宏:是啊!我上星期剛去過。
宜君:你是怎麼去的?
家宏:我是坐公車去的。不過,坐捷運去也可以。
Jiahong: What are you looking at?
Yijun: A route map of the Taipei MRT. I'd like to go shopping at the department store across from the railway station.
Jiahong: I just went there last week.
Yijun: How did you get there?
Jiahong: I went there by bus, but you can also take the MRT.
詞彙與短語 Vocabulary & Phrase
路線圖 (lùxiàntú) a route map
逛 (guàng) to stroll, saunter, wander about, visit
站 (zhàn) a station
對面 (duìmiàn) opposite, on the side
過 (guò) particle used to express an completed action
教材音檔 Audio Files
For more audio files, visit the center's Web site at: http://mtc.ntnu.edu.tw/book/book-show-6.html
國立臺灣師範大學國語教學中心提供
Provided by NTNU Mandarin Training Center: http://www.mtc.ntnu.edu.tw/
COPYRIGHT c 2022 國立臺灣師範大學國語教學中心 ALL RIGHTS RESERVED
Comments will be moderated. Keep comments relevant to the article. Remarks containing abusive and obscene language, personal attacks of any kind or promotion will be removed and the user banned. Final decision will be at the discretion of the Taipei Times.