EASY CHINESE FOR YOU! 華語簡易通
你會說很多種語言,是不是? You speak many languages, don't you?
情境對話 Situational Dialogues
美英:你會說很多種語言,是不是?
大為:我只會說英文、日文和一點兒中文。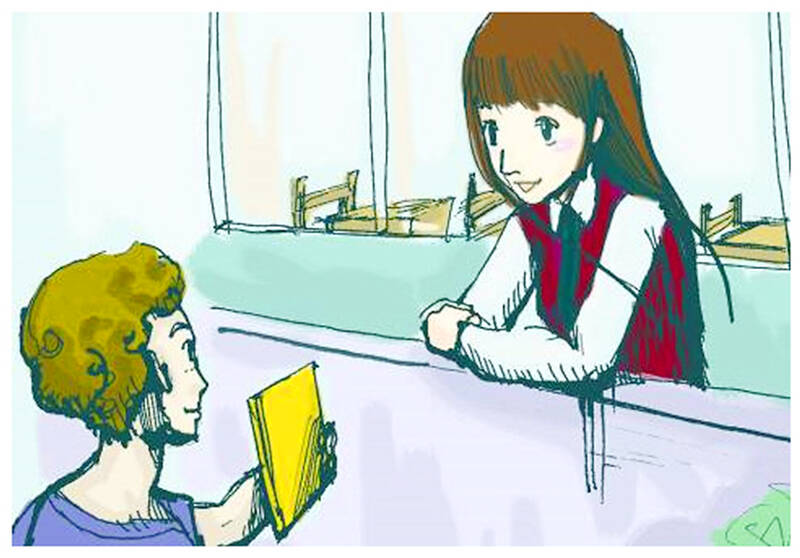 美英:真厲害。我想學英文,你能教我嗎?
大為:可以啊!你什麼時候有空?
美英:星期一或是星期五晚上,我都有空。
大為:好。那,我們星期五上課,怎麼樣?
美英:太好了,謝謝。
Meiying: You speak many languages, don't you?
Dawei: I only speak English, Japanese and a little Chinese.
Meiying: That's awesome. I want to learn English. Can you teach me?
Dawei: Yes! When are you free?
Meiying: I'm free on Monday or Friday night.
Dawei: Good. Well, how about we have class on Friday?
Meiying: Great, thank you.
生詞表 Vocabulary
語言 (yǔyán)
language(s)
只 (zhǐ)
only
真 (zhēn)
really
厲害 (lìhài)
severe, terrible, efficient and cruel
教 (jiāo)
to teach
Get To Know Taiwan 生活小補帖
Chinese New Year
In southern China, one of the favorite and most typical dishes is Niangao, sweet steamed glutinous rice pudding, which represents promotion year by year.
另外,每個家庭也都有年糕,而年糕象徵著「年年高陞」的意思。
教材音檔 Audio Files
本文內容及音檔來源: 華語簡易通
For more audio files, visit the center's Web site at: http://mtc.ntnu.edu.tw/book/book-show-6.html
國立臺灣師範大學國語教學中心提供
Provided by NTNU Mandarin Training Center: http://www.mtc.ntnu.edu.tw/
COPYRIGHT c 2022 國立臺灣師範大學國語教學中心 ALL RIGHTS RESERVED
Comments will be moderated. Keep comments relevant to the article. Remarks containing abusive and obscene language, personal attacks of any kind or promotion will be removed and the user banned. Final decision will be at the discretion of the Taipei Times.