SPEAK UP ! 雙語會話
Taiwan's 'Queer Film Festival' opens Friday (1/3) 第九屆「酷兒影展」起跑(一)
A: Feel like going to a movie? The 9th "Taiwan International Queer Film Festival" (TIQFF) opens this Friday.
B: Great! According to news reports, at this year's festival there will be both physical and online screenings of movies.
A: There will be screenings in Taipei this week, then the festival moves on to Taichung at the beginning of next month. The online festival starts next week.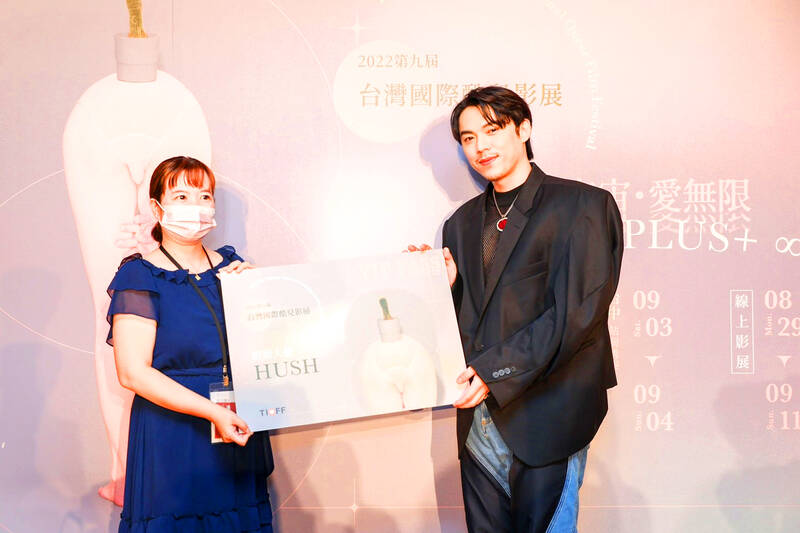 Taiwan International Queer Film Festival (TIQFF) organizer Yu Ting-ching, left, and festival ambassador Hush. 台灣國際酷兒影展策展人游婷敬(左)、影展大使Hush。
Photo courtesy of TIQFF照片︰酷兒影展提供
B: It's been ages since I set foot inside a movie theater. Let's see a physical screening.
A: 你想看電影嗎?第九屆「台灣國際酷兒影展」將於本週五起跑囉。
B: 太好了!新聞說今年的影展將以實體及線上雙軌放映。
A: 本週末是在台北放映、下月初在台中,下週起還有線上影展。
B: 我好久沒進電影院了,我們選擇實體放映吧。
(Translated by Edward Jones, Taipei Times/台北時報張聖恩)
Publication Notes
LANGUAGE TIP 語文小提示
movie theater In American English, the word for 電影 is "movie" and 電影院 is "movie theater." In British English, the word "film" is more commonly used than "movie," and British people say "cinema" instead of " movie theater."
Comments will be moderated. Keep comments relevant to the article. Remarks containing abusive and obscene language, personal attacks of any kind or promotion will be removed and the user banned. Final decision will be at the discretion of the Taipei Times.