SPEAK UP ! 雙語會話
Musical 'The Lion King' is touring Taiwan again (3/3) 音樂劇《獅子王》再度來台巡演(三)
A: Aside from "The Lion King," two other fantastic musicals, "Cats" and "Notre-Dame de Paris," also toured Taiwan earlier this year.
B: "Cats" has been called one of the four greatest musicals of all time.
A: And the other three?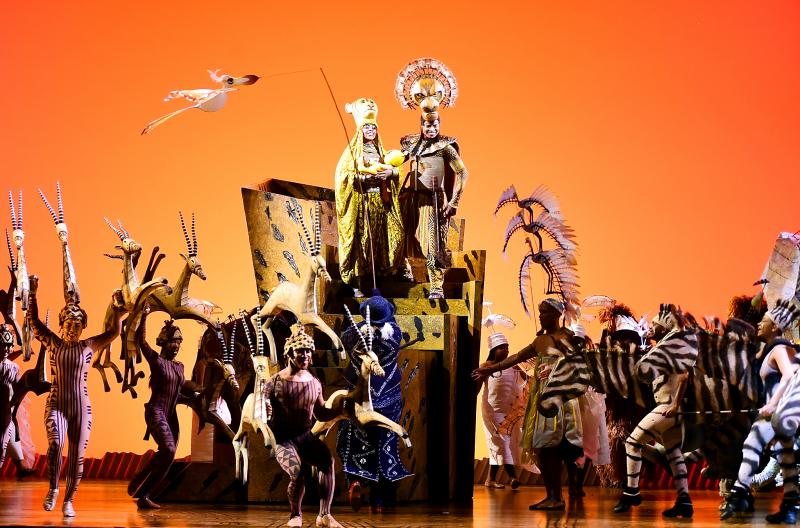 Musical "The Lion King." 《獅子王》音樂劇。
Photo: Pan Shao-tang, Liberty Times 照片︰自由時報潘少棠
B: They are: "Les Miserables," "The Phantom of the Opera" and "Miss Saigon."
A: 除了《獅子王》,今年曾來台的音樂劇《貓》、法文音樂劇《鐘樓怪人》也都蠻好看的。
B: 《貓》還被稱為四大音樂劇之一呢。
A: 那另外三部是?
B: 另外三部包括《悲慘世界》、《歌劇魅影》、《西貢小姐》。
(Translated by Edward Jones, Taipei Times/台北時報張聖恩)
Publication Notes
LANGUAGE TIP 語文小提示
"toured"
The verb "to tour" can also be used to mean "go on a trip" or "go on a journey," as in "once the pandemic is over, I plan to tour Africa."
Comments will be moderated. Keep comments relevant to the article. Remarks containing abusive and obscene language, personal attacks of any kind or promotion will be removed and the user banned. Final decision will be at the discretion of the Taipei Times.