Jay Chou, Post Malone crowned Taiwan's, world's most-streamed acts 周杰倫、巨星馬龍 榮登台灣、全球最佳串流藝人
With megahits like Won't Cry, a duet with Ashin of Mayday, singer Jay Chou was crowned the most-streamed act of 2019 in Taiwan, according to online music giant Spotify, followed by K-pop supergroup BTS and singer Jolin Tsai in second and third place. Post Malone, Billie Eilish and Ariana Grande were the most-streamed artists globally.
Meanwhile, Drake was named the world's most-streamed artist of the decade. With over 28 billion global streams in the 2010s, the Canadian rapper outshined Ed Sheeran and Malone, who came in second and third. The world's most-streamed songs of the decade were Shape of You by Sheeran, One Dance by Drake and Rockstar by Malone, in this order.
Spotify is now the world's largest music streaming platform: nearly 141 million users visited its ad-supported platform in October last year. As campaigns for the US presidential election heat up, the company announced on Dec. 27 that it will suspend all political advertising on the site starting early this year, according to Reuters.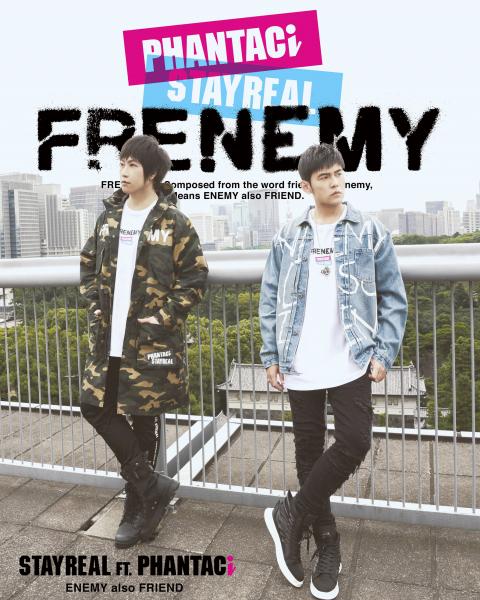 Singer Jay Chou, right, and Ashin of Mayday are pictured in this promotional photo released in October last year. 歌手周杰倫(右〉和「五月天」阿信,在這張去年十月釋出的宣傳照中。
Photo courtesy of StayReal
照片︰StayReal提供
(Eddy Chang, Taipei Times)
根據線上音樂龍頭Spotify,歌王周杰倫憑著和「五月天」阿信合唱的《說好不哭》等金曲,榮登二○一九年台灣最多串流收聽藝人寶座,韓流天團「防彈少年團」(BTS)、歌后蔡依林高居二、三名。而去年全世界最多串流收聽藝人前三名是巨星馬龍、怪奇比莉、亞莉安娜。
至於過去十年,全球最多串流收聽藝人冠軍是德瑞克!這位加拿大饒舌歌手在二○一○年代,以超過兩百八十億的播放次數,領先亞軍的紅髮艾德、季軍的馬龍。該年代最多串流收聽歌曲前三名則依序為︰艾德的《Shape of You》、德瑞克的《One Dance》、馬龍的《Rockstar》。
Spotify是現今全球最大的音樂串流平台︰光是去年十月就有將近一億四千一百萬用戶,造訪過這個由廣告支撐的平台。根據路透報導,隨著美國總統大選的競選活動持續升溫,該平台在去年十二月二十七日宣布,自今年初起暫停刊登所有政治廣告。
(台北時報張聖恩〉
Publication Notes
TODAY'S WORDS
今日單字
1. decade n.
十年 (shi2 nian2)
2. streaming adj.
串流 (chuan4 liu2)
3. platform n.
平台 (ping2 tai2)
4. suspend v.
暫停、中止
(zhan4 ting2, zhong1 zhi3)
5. advertising n.
廣告 (guang3 gao4)
Comments will be moderated. Keep comments relevant to the article. Remarks containing abusive and obscene language, personal attacks of any kind or promotion will be removed and the user banned. Final decision will be at the discretion of the Taipei Times.