Health ministry seeks to update poverty definitions
The Ministry of Health and Welfare said it plans this year to propose amendments to the Public Assistance Act (社會救助法) to better reflect the number of people living in poverty.
About 2.2 million people who live below the poverty line have been sidelined by social welfare policies because they do not conform to the government's definition of a low or middle-to-low-income household, civic groups say.
Homeless Taiwan Association member Wang Chin-wei (王今暐) said he last week determined the 2.2 million figure by looking at 2021 data, which showed that the median disposable income that year was NT$325,948.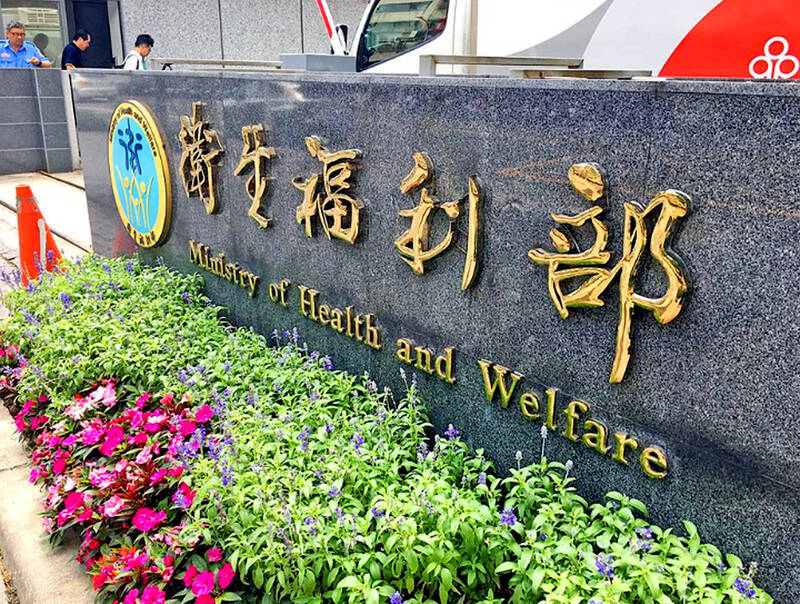 People walk past a wall in front of the Ministry of Health and Welfare in Taipei in an undated photograph.
Photo: Lin Hui-chin, Taipei Times
Sixty percent of that number is NT$195,569, which he said he used to determine the "poverty line."
Twelve percent of the population, or about 2.8 million people, had annual incomes that were on average lower than the poverty line, Wang said.
Taking away the 600,000 people already registered as being in the low or middle-to-low-income bracket, 2.2 million people remained who did not qualify for help under the social welfare system, he said.
Compared with the UK, the US, Japan and South Korea, Taiwan's definition of "poverty" is strict, and the government should review the eligibility of individuals for subsidies, he said.
Ministry of the Interior Lin Yu-chang (林右昌) agreed.
He said that "fringe groups" are being disqualified from being considered low-income because they own real estate, adding that the standards should be relaxed so that more people in need can receive benefits.
The Support Plan for Self-Use Housing Loans by Individuals Under Middle-Class was created to help people in mid-to-low income households who were affected by the COVID-19 pandemic take out loans to purchase a home, he said.
Like people who rent, mid-to-low-income groups also need government assistance, he added.
Department of Social Assistance and Social Work Director-General Su Chao-ju (蘇昭如) said that social problems are multifaceted and the Public Assistance Act is not the only way to address these issues.
The act is the foundation of many social welfare policies, and the ministry recognizes that it is past due for amendment, she said, adding that it is meeting with local governments and other agencies to solicit opinions.
Draft amendments should be created this year, she said.
Additional reporting by Lin Hsin-han
Comments will be moderated. Keep comments relevant to the article. Remarks containing abusive and obscene language, personal attacks of any kind or promotion will be removed and the user banned. Final decision will be at the discretion of the Taipei Times.