Chinese interference plot exposed
Kaohsiung police last week busted a money laundering operation suspected of seeking to interfere in tomorrow's local elections.
The operation was allegedly headed by a man surnamed Lee (李), who had received NT$9.5 billion (US$306.18 million) from China over the past six months, Kaohsiung police said yesterday, adding that Lee's ring is suspected to be part of a larger Chinese effort to interfere in the elections and support pro-China candidates.
Officers arrested Lee, 35, and his girlfriend, searched his mansion, and seized the money he had allegedly received from China and three luxury vehicles, police said.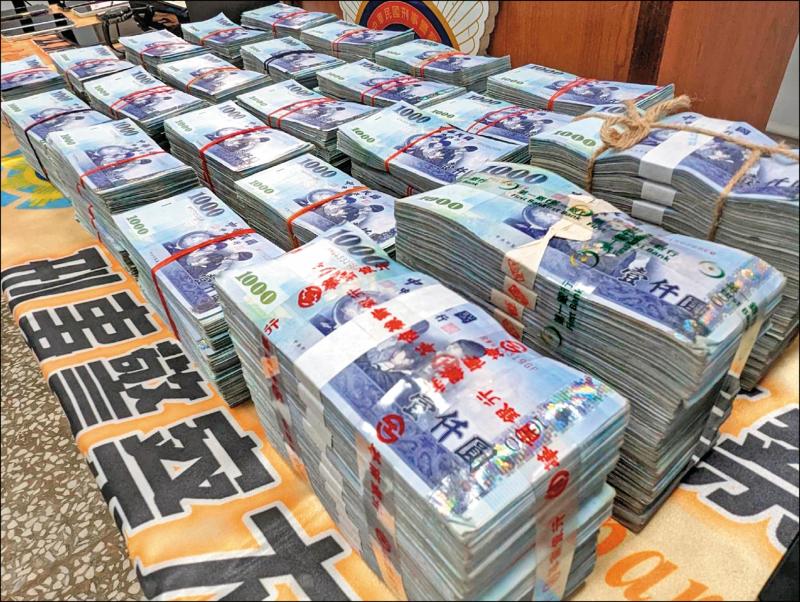 Kaohsiung police bust a money laundering operation headed by a man surnamed Lee and find 13 million cash in Lee's house in mid-November.
Photo courtesy of Kaohsiung police
The operation was disguised as an online gambling and betting site, police said, adding that they had surveilled Lee for several months after an investigation into an earlier money laundering case indicated that he is engaging in illegal activities.
Lee would be charged with contravening the Money Laundering Control Act (洗錢防制法), police said.
His communications records showed that he had contacts in China, who are suspected to be behind the fund transfers, police said, adding that the investigation is ongoing.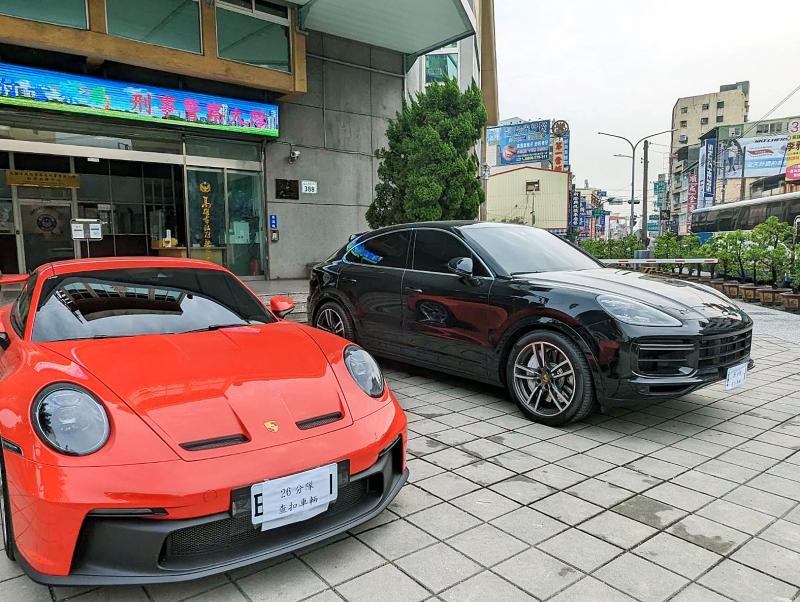 Kaohsiung police announce yesterday that police have busted a money laundering operation headed by a man surnamed Lee and detained Lee's luxury cars as exhibits in mid-November.
Photo courtesy of Kaohsiung police
The purpose of the transfers remains unclear, as does the identity of those involved in China, police said.
Lee's operation might also be connected to rings uncovered earlier this year that had allegedly received large sums of money from Chinese operatives, they said.
Earlier this month, police searched a house owned by a couple in Taichung, where they seized NT$17 billion, allegedly originating in China, and four luxury vehicles in one of the largest such raids this year.
Prosecutor Chan Chang-hui (詹常輝) said the couple's online gaming site allegedly also offered illicit banking and foreign remittance services, which were used by illegal gambling sites in China.
They might also have had links to Chinese government agencies seeking to interfere in the local elections, Chan said.
Prosecutors are working to "combat illegal Chinese money transfers to Taiwan," Chan said, adding that this includes "cryptocurrencies, underground remittances and gaming proceeds."
The Chinese government and its proxies had tried to interfere in previous elections by illegally funding the campaigns of pro-China candidates, Chan said, adding that this also involved illegal transfers to money laundering rings.
China also uses these strategies to destabilize Taiwan's financial institutions and fund organized crime operations, as it seeks to undermine public safety in the nation, Chan said.
In the past, Beijing has helped pro-China candidates pay campaign expenses, including offices, vehicles, staff, printing costs, rallies and deposits for listing as candidates, Chan said.
It also funded candidates' illegal vote-buying attempts, Chan added.
Comments will be moderated. Keep comments relevant to the article. Remarks containing abusive and obscene language, personal attacks of any kind or promotion will be removed and the user banned. Final decision will be at the discretion of the Taipei Times.