Film fest seeks to raise awareness about climate change
The Climate Tipping Point Film Festival hopes to inspire Taiwanese to take action by highlighting the various issues and disasters happening around the world
It's a good thing that there aren't many Taiwanese documentaries on climate change — it means that the country is lucky to have avoided so far the myriad disasters that have been ravaging the world.
Some of the more extreme situations — being forced to abandon one's home due to rising sea levels — are shown in the film Climate Exodus, which will be screened during the inaugural Climate Tipping Point Film Festival (氣候臨界影展) organized by nonprofit group Green Citizens' Action Alliance (綠色公民行動聯盟).
"It's hard to imagine these things happening in Taiwan," co-curator Tsuei Su-hsin (崔愫欣) says. "But it's very possible that they will in the future. It's just that they happened elsewhere first."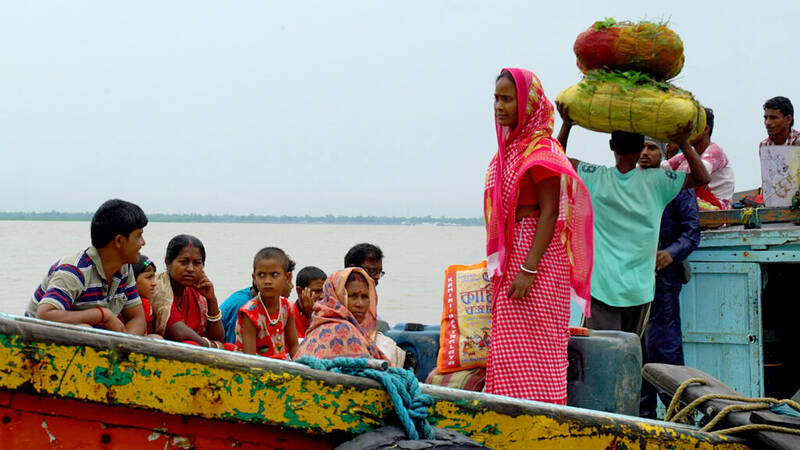 David Baute, Climate Exodus (2020).
Photo courtesy of Climate Tipping Point Film Festival
The festival, which kicks off tomorrow, was formerly known as the No Nukes Film Festival (核電影), which has been held every two years since 2013. Nuclear issues are still included as one of five sections of the 10-day event, in which 14 out of 16 films have never been screened in Taiwan before. The other categories deal with climate disasters, activists, energy development and coal mining.
"Taiwan actually isn't unaffected by these issues, but few people connect them directly to climate change," co-curator Chen Shih-ting (陳詩婷) says, pointing to the unusual weather, droughts and crops shortages in the past few years. "We hope that viewers can connect the dots through the festival and realize that we are all on the same boat, and we can all do something about it."
EXPANDING AWARENESS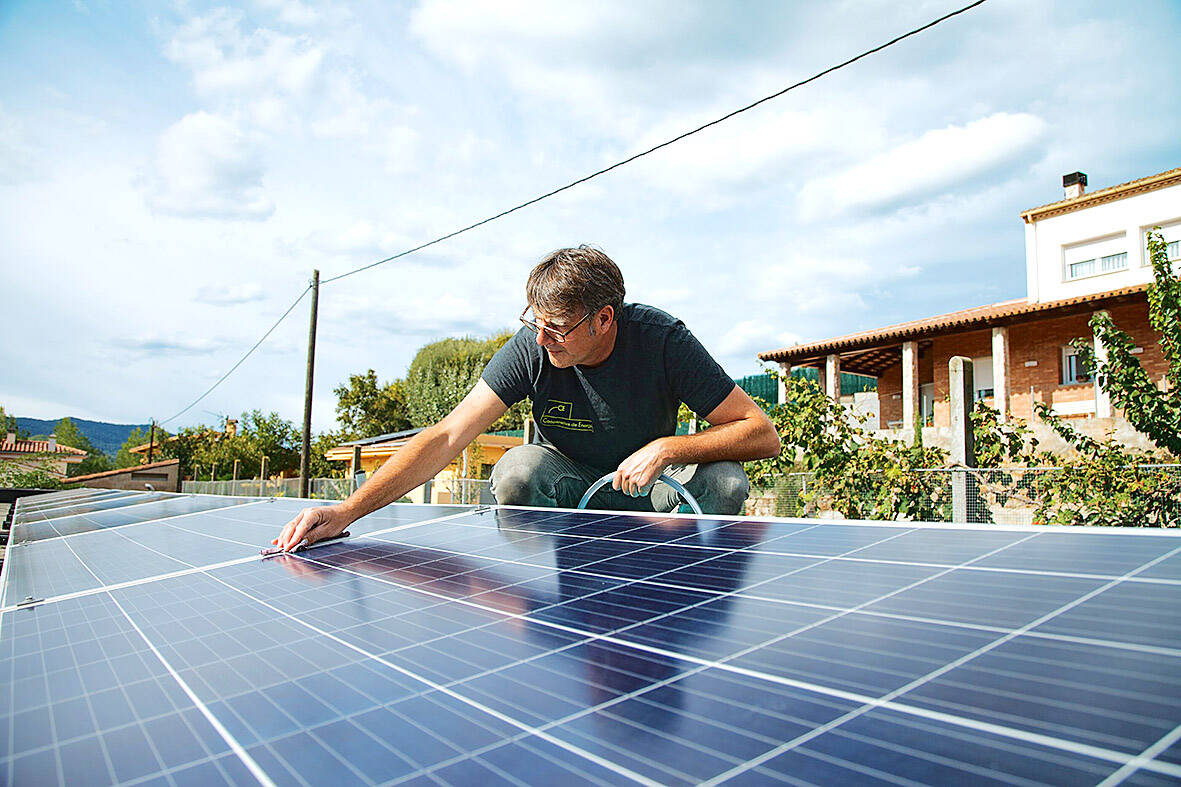 David Byars, We the Power (2020).
Photo courtesy of Climate Tipping Point Film Festival
Inspired by Brazil's International Uranium Film Festival, the No Nukes Film Festival was launched two years after Japan's Fukushima nuclear disaster.
As time went on, their scope expanded from nuclear power to nuclear weapons, energy development and climate issues.
Tsuei says that they choose films about nuanced topics such as policy, development and capitalist structures that usually don't make it into Taiwanese film festivals. They must also not be available on streaming platforms.
Kathy Drayton, Weather Diaries (2020).
Photo courtesy of Climate Tipping Point Film Festival
"We don't want films that are purely about nature or ecology, we want ones critical towards the political economy," she says. "That was a defining characteristic of our previous festival, and we want to continue that in this one."
Chen says that most Taiwanese are aware of climate issues, but few know what they can do to face the crisis and help prevent it. The government's public education and environmental policies are often overly simplistic (don't use single use cups or plastic bags, for instance). And when faced with disasters, they choose to fix it by adding infrastructure instead of dealing with the root causes.
"As a result, many people feel powerless against the worsening situation, and they choose to ignore it instead," Chen says.
TAKING ACTION
Chen fought hard to convince other organizers to make Weather Diaries the festival's opening film. The Australian production focuses on how a mother and her teenage daughter are responding to an uncertain future and the wildfires that are getting dangerously close to their home.
The daughter sometimes feels that there's no point in working toward her dream of becoming a musician, while her mother feels conflicted because she can't lie to her daughter and say everything will be okay, but also can't just let her lose hope and fall into despair.
"How should different generations face this global crisis for humanity's survival? It's a very difficult topic to broach, but the film handles it very well. Also, the music is excellent," Chen says.
The post-screening discussion for opening night reflects the film's dynamic, featuring a pair of activists from different generations: indigenous singer and mother Panai Kusui and young climate advocate Huang Pin-han (黃品涵).
Another section focuses on climate activists between the ages of 9 and 74, and Tsuei wants people to understand that anyone can get involved in raising awareness.
"Our films show how people from around the world are taking action in their daily lives," Chen says, from making music and films to protesting and lobbying to creating solar energy communities and engaging in sustainable farming.
"There is no standard answer to what you can do," she adds. "The key is to find something that's suitable for yourself with the resources you have, and create actions that you find resonating and inspiring."
Publication Notes
EVENT NOTES
WHAT: Climate Tipping Point Film Festival (氣候臨界影展) WHEN: Today to to March 19 WHERE: Spot Huashan Cinema (光點華山電影館), 1, Bade Rd Sec 1, Taipei City (台北市八德路一段1號) and Realguts Cafe (特有種商行), 4-1, Lane 26, Linyi St, Taipei City (台北市臨沂街27巷4-1號) ADMISSION: Free ON THE NET: gcaa.org.tw/6986/
Comments will be moderated. Keep comments relevant to the article. Remarks containing abusive and obscene language, personal attacks of any kind or promotion will be removed and the user banned. Final decision will be at the discretion of the Taipei Times.