Movie review: The Post-Truth World
This glossy murder-mystery thriller offers a sharp critique of today's sensationalist media and raises questions about the pursuit of truth
This is the type of movie that makes people hate journalists. Not only does Chang Hsiao-chuan (張孝全) effortlessly play the stereotypical dogged, slimy reporter who discards any ethical boundaries to get a story, he habitually manipulates facts to boost online views for his floundering news program.
But the grim truth for the industry, as shown in an exaggerated manner in The Post-Truth World (罪後真相) is that clicks rule the news these days, and viewers should not entirely trust the information being presented. Neither should the journalists themselves.
This biting critique of Taiwan's increasingly sensationalist media landscape is smartly packaged as a glossy murder-mystery thriller, boosted with celebrity cameos. It's slick and entertaining enough, but it's the understated complexity of the main characters that makes the film thought-provoking.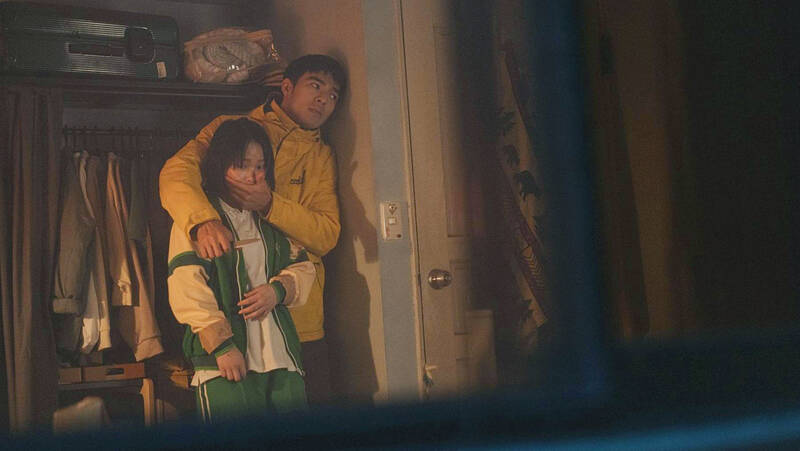 Edward Chen and Caitlin Fang star in The Post-Truth World.
Photos courtesy of Vie Vision Pictures
Despite his flaws and questionable behavior, Chang's character, Brother Li-min, somehow still manages to come off as a sympathetic hero. He seems to want to do the right thing, especially at the behest of his late wife, who was an award-winning investigative journalist, but also faces immense pressure from his boss (who at the same time makes righteous comments about delivering fair and balanced news) to get views.
Li-min's precocious teenage daughter Chen-chen, played with nuance by last year's Golden Horse best newcomer Caitlin Fang (方郁婷), basically takes care of him and is often put in danger due to his recklessness. Her innocent support of her father's endeavors drives the point of the movie home: she knows that Li-min twists the truth in his videos, but having grown up in the age of social media, perhaps that is the norm. As long as her father's clips go viral, she's happy, and Li-min doesn't seem bothered by this fact.
In his desperate bid to save his program, Li-min inadvertently becomes involved with Chang Cheng-yi (Edward Chen, 陳昊森), a once-promising high school baseball player who spent seven years in prison for murdering his girlfriend. The media paints him as a cold-blooded monster, with YouTubers and other social media creators adding to the fire, leading to his condemnation despite insisting that he is innocent. Chen flaunts his acting chops, deftly portraying the formerly naive, bright-eyed young man now driven by hatred and haunted by his past.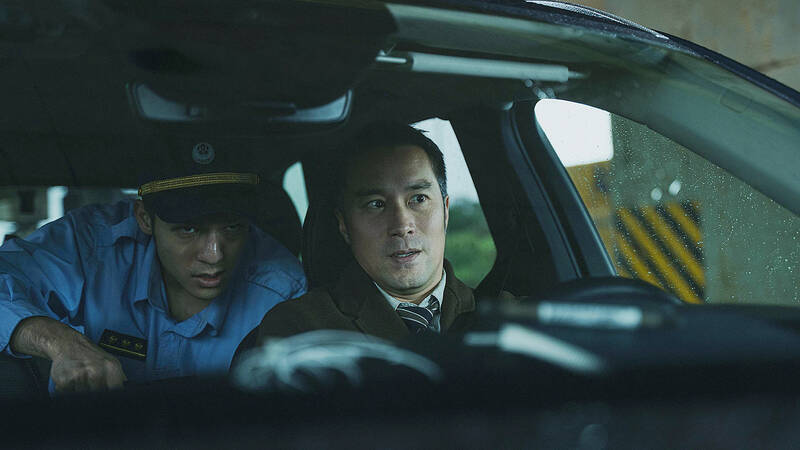 Edward Chen, left, and Chang Hsiao-chuan star in The Post-Truth World.
Photo courtesy of Vie Vision Pictures
Li-min believes that Cheng-yi did not commit the murder, and he also believes that overturning the conviction will get him the one million subscribers he needs to avoid cancellation. It's important to show viewers that the two motives are not mutually exclusive, and not everything about the industry is so black and white.
Li-min soon discovers that the case is more closely tied to people around him than he had imagined, adding to the urgency of his quest and giving it new meaning. What ensues is a pretty standard trope where he goes rogue and helps Cheng-yi, who has escaped from prison and inexplicably manages to elude the police, though he maintains a high profile.
Saying any more would spoil the rest of the film, which is thought provoking with just the right amount of suspense, twists and very few plot holes. It's not just the media that cannot be trusted, and even what appears to be the "truth" of the case is repeatedly overturned until the very end.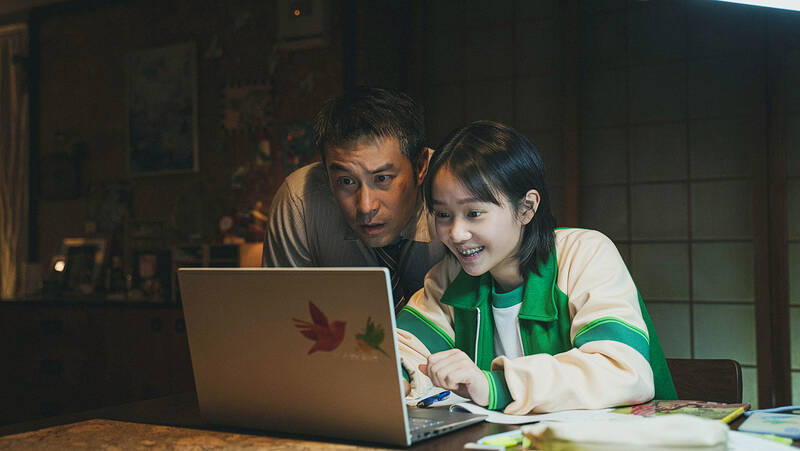 Chang Hsiao-chuan, left, and Caitlin Fang star in The Post-Truth World.
Photo courtesy of Vie Vision Pictures
What happens when Li-min eventually solves the mystery, only to realize that revealing it may do more harm than good? For a movie of this genre, the questions posed are surprisingly complex.
Publication Notes
FILM NOTES
The Post-Truth World (罪後真相) Directed by: If Chen (陳亦甫) Starring: Chang Hsiao-chuan (張孝全) as Li-min, Edward Chen (陳昊森) as Chang Cheng-yi and Caitlin Fang (方郁婷) as Chen-chen Languages: Mandarin and Taiwanese with Chinese and English subtitles Running time: 120 minutes
Comments will be moderated. Keep comments relevant to the article. Remarks containing abusive and obscene language, personal attacks of any kind or promotion will be removed and the user banned. Final decision will be at the discretion of the Taipei Times.