Vedio Game Reviews
Online Chess Kingdoms

Konami

Sony PSP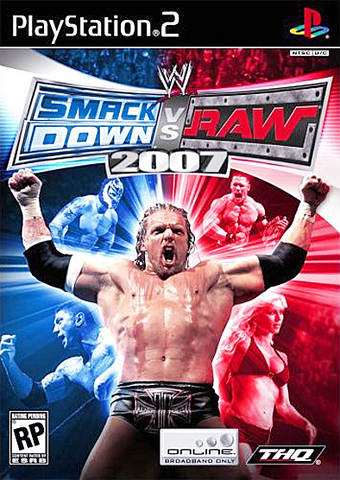 WWE SmackSown vs. Raw 2007
Chess players don't have much to choose from on today's portable gaming systems. Konami fixes that with the release of Online Chess Kingdoms for the PSP, a fanciful take on one of the world's oldest games.
Those who crave a quick match can choose from five unique sets — Order, Chaos, Magic, Reason and Spirit — duking it out against the CPU or online on a variety of interesting 3-D boards. Taking an opponent's piece triggers a battle animation, which, while initially interesting, can get tiresome. Fortunately, the animations and battle sounds can be turned off.
Chess purists can choose more traditional pieces and play on a 2-D board similar to versions used in chess publications. Four skill levels will prove challenging to all players except the most advanced. Those who have studied chess will face a wily opponent that does not "stick to the book" in openings. Oddly, there is no clock or in-game chess tutorial, which, combined with the fantasy world pieces and boards, would have been a good way to introduce the game of kings to a child. A story mode expands upon the fantasy world setting by pitting the five fantasy armies against one another on a map divided into a grid. Move an army into an enemy square, and you'll have to win a game of chess to conquer it. Online play brings a world of opponents to the table.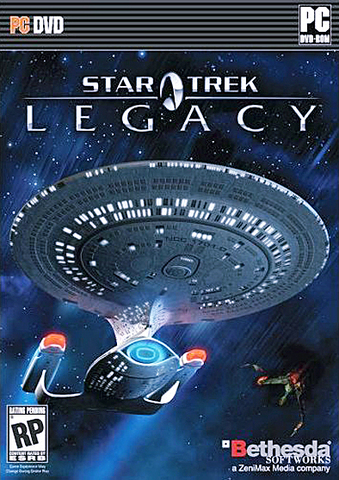 Star Trek: Legacy
Untold Legends: Dark Kingdom

Sony Online Entertainment

PlayStation 3

Untold Legends: Dark Kingdom
The latest in the Untold Legends series makes no attempt to be anything more than a visually upgraded version of its hack-and-slash predecessors. By setting the bar so low, it succeeds. But given the hardware and the game's price tag, it could (and should) have been much more. Those familiar with the "role-playing lite" genre will feel right at home playing hero in this oft-told tale. The king of a mystical land has fallen prey to evil, and it's up to your character to slaughter a few thousand evil creatures to set things aright.
Players can choose one of three vanilla character classes — Mage, Warrior and the nimble Scout. Despite outward appearances, the three are similar enough that, once you learn the simple combat and spell-casting scheme, the same button combos work equally well for each. Combat is fluid, and the controls feel responsive, but battles tend to be a letdown. Loot drops are plentiful and include upgrades to weapons, armor and spells, but there are better game options out there. The graphics are merely passable.
At times, characters can get stuck on objects such as boulders. The biggest drawback, other than the repetitive game play, is camera control. Assigned to the right analog stick, it is too easy to accidentally zoom in and out. Once zoomed out, objects such as trees block the player's view of his character. Co-op and online multiplayer adds real value to those who will share the journey with friends — up to four players can join the slaughter at once.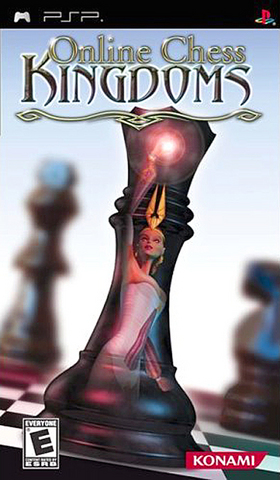 Online Chess Kingdoms
Star Trek: Legacy

Bethesda Softworks

PC, Xbox 360

"Space, the final frontier. These are the voyages of the starship Enterprise?" The words can send chills up the spines of Trekkies throughout the solar system. With each Star Trek game release, these same Trekkies hold their breath and hope the majesty of Gene Roddenberry's classic science fiction TV show can somehow be recaptured.
Exhale Star Trek fans. This is not it.
Legacy is certainly an ambitious saga that spans all five TV series (Star Trek, The Next Generation, Deep Space Nine, Voyager and Enterprise). As expected, the story behind the game's career mode is good and involves the expected Vulcans, Romulans, Klingons and Borg. Voice acting, featuring series stars such as Scott Bakula and William Shatner, also evokes good times. But this Trek is plagued by a universe of problems.
The graphics look outdated; giant space stations explode in large chunks as though cut apart by giant space scissors rather than photon torpedoes. Sometimes phasers fire but can't be seen. The controls are frustrating on the PC because they were designed for a game controller, not a keyboard and mouse. Thus, there are times in the PC version, such as when allocating energy to different ship systems, when controls do not work reliably.
Players are assigned a fleet of ships, which creates even more problems. There is no "follow me" command. In fact, there is no way to assign fleet-wide commands other than to attack. The player has to micromanage each ship because the other captains are too stupid to order repairs. Battles are too long, and the targeting system has glitches. Missions are pretty long, too — up to 45 minutes. Fail a mission, and you are forced to start again from the beginning because there is no Save option.
As Spock would say, the missions are illogical. In one mission, medical ships need a military escort as they fly from planet to planet curing an outbreak of disease.
When a dozen Romulan ships attack, you would expect the medical ships to pause long enough for the warships to clear the way. Instead, they charge ahead to their doom. Multiplayer does not work unless a patch is downloaded and applied. Star Trek is a great franchise, but this is a flawed game.
WWE SmackSown vs. Raw 2007

THQ

Xbox 360, Xbox, Sony PSP, PlayStation 2

This SmackDown update rolls out a few new tricks for its World Wrestling Entertainment stable of stars.
The first noticeable change — other than improved graphics on the series' 360 debut — is the control scheme, which forgoes face buttons in favor of the right analog stick to initiate grapple moves. Once knocked out of the ring, the newfound ability to smack opponents with folding chairs or bash their heads into stairs or tables becomes obvious, too. The ability to fight amid the audience definitely ramps up the immersion factor.
Players enter the "squared circle" as one of dozens of male or female characters, including legends the Rock, Stone Cold or Hulk Hogan. A custom grappler also can be created for a deep Season Mode featuring more than 40 different original story lines. An expanded General Manager Mode allows the creation of a personal stable of bruisers. Wrestlers and arenas look good, but sometimes the animations hiccup. Load times are atrocious, and tag team matches require five interminable waits — four for each wrestler's introduction and one for the actual match.
The artificial intelligence appears buggy at times, with opponents standing immobile waiting for some serious hurt or repeatedly taking an unavoidable beatdown. But the game is at its best when it's mano a mano. Up to four players can beat on one another at the same time in multiplayer. Online play via Xbox Live also provides a bevy of options.
Comments will be moderated. Keep comments relevant to the article. Remarks containing abusive and obscene language, personal attacks of any kind or promotion will be removed and the user banned. Final decision will be at the discretion of the Taipei Times.