Living in the lap of luxury
It's tough being a billionaire media baron with seven homes, especially when no one wants to buy your US$28 million pad
Wendi Deng is feeling bittersweet about leaving SoHo. Soon she'll be abandoning the apartment she loves for one on the Upper East Side that her husband has dreamed of owning for decades. One immediate change: "I'll have to get a better wardrobe," said Deng, who was wearing jeans, a white blouse and leopard print flats.
It sounds like any other marital dilemma in which the husband is ready to move and the wife would prefer to stay. Except that in this case the couple is Rupert Murdoch, the media billionaire, and Deng, his third wife, and the home in question is a SoHo triplex loft that they are trying to unload for US$28 million, a price that would make it the most expensive residence ever sold below 14th Street.
Now, if only they could sell it. Like an increasing number of people in Manhattan, they are finding that it's not so easy to do.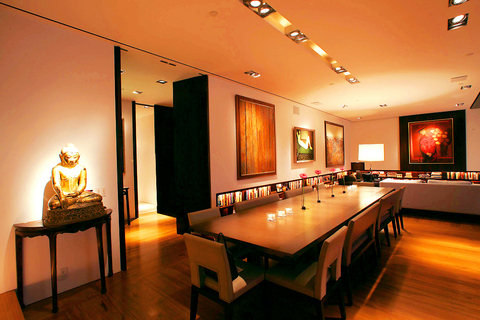 No expense was spared for the lavish deocoration of the Murdoch's New York abode, but now the media moghul has decided to move on.
After paying a record-breaking US$44 million for a Fifth Avenue penthouse
previously owned by Laurance S. Rockefeller -- the most expensive
residence ever sold above 14th Street -- the couple is trying to sell their SoHo home at a time when the market for residential real estate in Manhattan appears to be slowing and properties are generally lingering in the listings longer. Only six prospective buyers have come to see the apartment since it was quietly put on the market in June, their broker says, and no one has made an offer.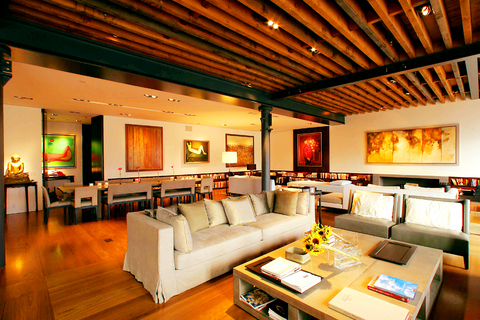 Rich man's dilemma
So what's a media mogul to do? In this case, reach out to the competition. Although Deng, 36, normally shies away from interviews, the imperatives of New York real estate have driven her out of her domestic world as a stay-at-home mom to help sell the apartment she owns with Murdoch, the 74-year-old chairman of the News Corp., owner of the New York Post and Fox News. Before they married six years ago, Deng, who received an MBA from Yale in 1997, was a vice president of Star TV, a News Corp. subsidiary in Hong Kong. Since marrying Murdoch, she has often been the subject of speculation and investigation about her role in his empire, but she has steadfastly refused to comment.
In this case, when their broker, Deborah Grubman of the Corcoran Group, suggested they talk to the New York Times about their apartment, they agreed. But if the couple obtained the publicity they desired in their joint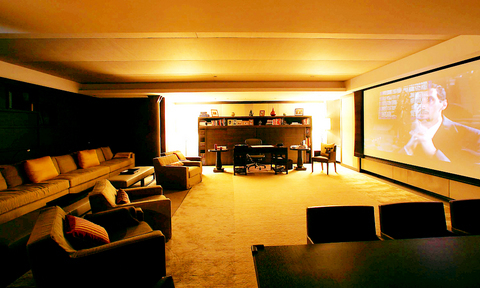 interview, they also wound up giving a rare glimpse into the married life of one of the world's richest and most powerful couples at a time when the wranglings of the Murdoch family have been well-nigh Shakespearean.
In recent months, the clan -- including Murdoch's second wife, Anna Murdoch Mann -- has been in a tug-of-war over whether Grace and Chloe, the young
children of Deng and Murdoch, will have a say and an equal share in the family trust that controls the News Corp.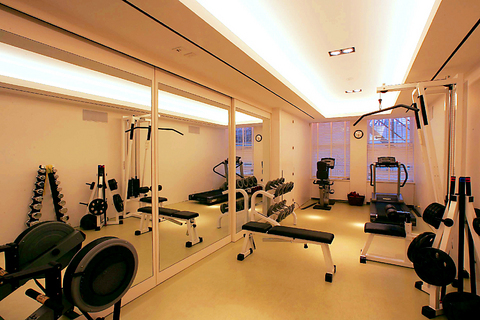 Deng declined to comment on discussions about the trust and her
children's role in it; instead she focused on how sad she was to be moving them from SoHo. "I love downtown," she said. "It is casual, and my children have all kinds of friends here."
Murdoch said he definitely had no interest in holding onto the SoHo apartment, despite the fact that Deng is clearly fond of it.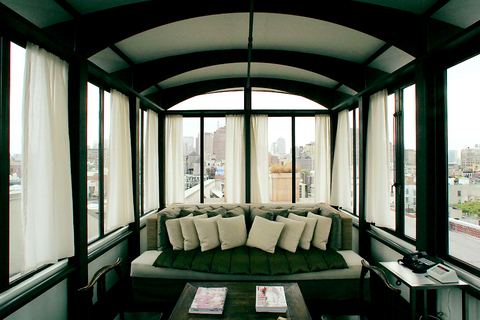 "We are trying to simplify our life," Deng said. Of course, these are people for whom simplification means going from seven homes to six. The others are in Los Angeles; London; Canberra, Australia; Carmel, California; and Centre Island, New York. They are also considering buying property near Beijing.
Throughout the afternoon of the interview, Murdoch repeatedly dipped out of the interview to take several calls on one of the apartment's 20 telephones. When he returned from a call, Deng would urge him, "Rupert, you talk," but then quickly jump in to finish his sentences.
Deng said they had spared no expense on renovating the apartment, in fact spending more on the upgrades than they did on the apartment itself, a 2,834-square-meter space that had been cobbled together on the top three floors of a former candy factory in a landmark building. "I didn't know what I was doing," said Deng, who grew up as the daughter of a factory manager in Guangdong, a province in southern China, where, she said, "we don't have interior design."
It seems she was a quick study. Or at least she figured out how to hire the right people. The couple, who lived in the Mercer Hotel a few blocks from their apartment for a few months before and immediately after they were married in 1999, chose Christian Liaigre, the French decorator responsible for the hotel's interiors. "We just thought we want something like that style, but better," Deng said.
She showed off the apartment's Australian walnut doors, the sleek custom-designed furniture by Liaigre, a fully-outfitted gym and a large screening room with a 35-millimeter projector.
"Everything was expensively done because we thought we would be here forever," said Deng, who noted the renovation took two and a half years. "We were never looking for an apartment until the Rockefeller apartment came on the market."
They had ripped out walls to create a grand living and dining room, installed bathtubs and sinks carved from single slabs of Italian Carrara marble, and overhauled all the plumbing, electrical and mechanical systems. In the living room, Liaigre designed low-lying bookcases to leave large expanses of white wall space where Murdoch could hang his prized collection of Australian art, including paintings by his favorite painter, Fred Williams.
On the roof, a 822-square-meter split-level deck features an enclosed sunroom where Murdoch reads the Sunday papers, an old water tower and views of the Empire State Building on one side and downtown on the other.
Deng said that Russell Crowe had attended a barbecue on the roof, while Murdoch noted that Ariel Sharon, the Israeli prime minister, and Gordon Brown, the British chancellor of the exchequer, had had dinner at the custom-designed table set for 14 downstairs. Deng said the actor Hugh Jackman's children often came over for play dates with the Murdochs' preschool age daughters.
Murdoch said that the couple paid about US$7.4 million for the top two floors of the apartment in 1999. As he started to talk about the price paid for the other floor, which was purchased in a complicated swap deal with a downstairs neighbor, Deng waved at him to stop talking. Murdoch declined to say just how much the couple spent overhauling the apartment. All he would say was: "Too much."
The budget even included the hiring of a feng shui master from London, Deng said. "It doesn't hurt," she said. "It's like chicken soup." She said the master had advised the couple to move the stove, which was directly under the spot where they wanted to put their bed.
Despite their considerable investment, Murdoch said he was not concerned about the softening real estate market.
Holding out
"We're not in a hurry," Murdoch said.
Murdoch has had experience with the difficulties of selling property. Shortly after his divorce from Anna Murdoch Mann, his second wife and the mother of three of his six children, Murdoch tried to sell his ranch in Carmel and a house in Los Angeles. But when he received no offers for the ranch after six months, he said, he pulled it off the market. As for the Los Angeles home, he said, "I couldn't bring myself to sell the house."
In Manhattan, though, Murdoch is determined to sell. "We don't need two apartments," he said.
Murdoch has had his eye on the Rockefeller apartment for three decades. Back in the 1970s and early 1980s, he lived in the same building at 834 Fifth Ave. in a duplex for which he paid US$350,000. At the time, Rockefeller was chairman of the co-op board, and Murdoch attended a few shareholder meetings in the penthouse. "I said, `If I could ever afford this I would love it,"' he said. Deng added, "It was your American dream."
The move back uptown reverses a decision Murdoch made just six years ago to move to SoHo, in part, he said, because both his sons, James and Lachlan, lived in the neighborhood then. (Of course, a young wife with modern tastes probably didn't hurt, either.)
The Rockefeller apartment is smaller than the SoHo loft, and Deng said it would not accommodate either a gym or a screening room.
When asked about news media coverage of the Murdoch family's
recent upheaval or her role in it, Deng demurred. But, she acknowledged, "because I don't give interviews, I don't have a voice."
"What can you do," she added, throwing up her hands. "We have a pretty good life."
Comments will be moderated. Keep comments relevant to the article. Remarks containing abusive and obscene language, personal attacks of any kind or promotion will be removed and the user banned. Final decision will be at the discretion of the Taipei Times.